Blue Diamond Road set for $58.6M widening project
Updated July 9, 2018 - 5:20 pm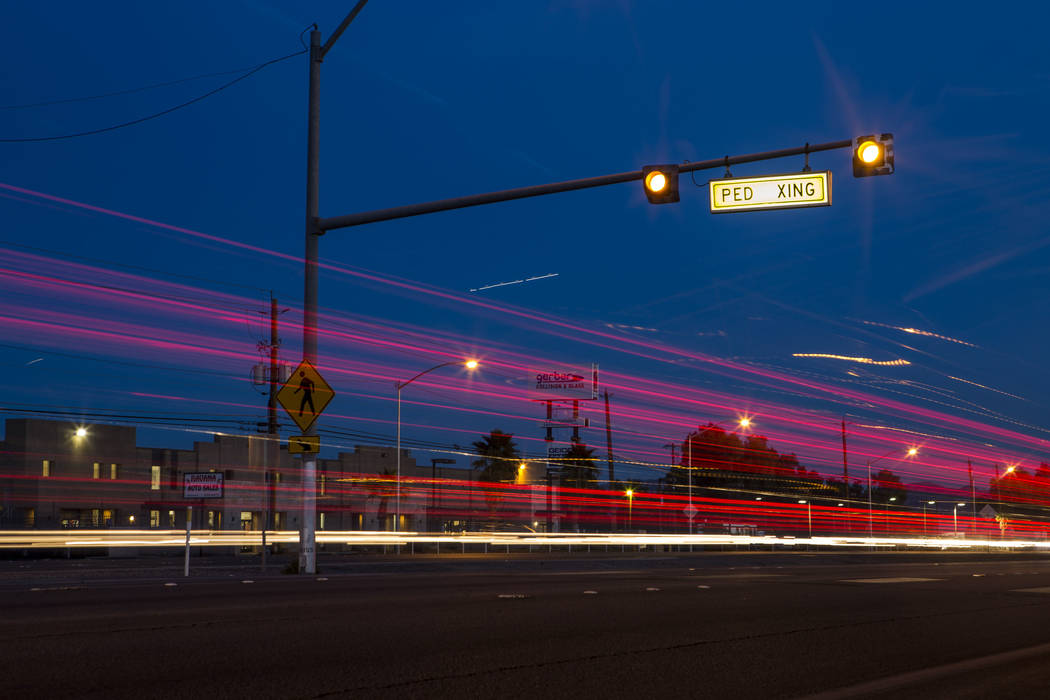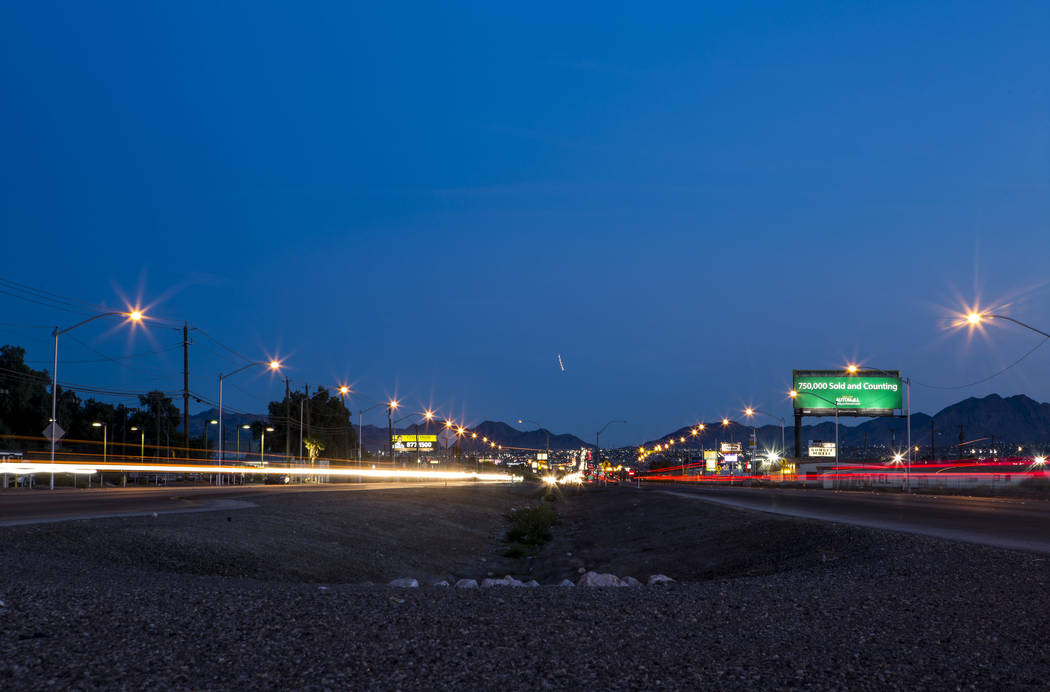 Aggregate Industries was awarded a pair of lucrative contracts aimed at improving sections of state Route 160 near Mountain Springs, along with Lee Canyon and Kyle Canyon roads in northwest Las Vegas.
Aggregate will be charged with completing a $58.56 million project that involves widening a six-mile stretch of Route 160, also known as Blue Diamond Road, between mile markers 16 and 22, under a deal approved Monday by the Nevada Department of Transportation's board of directors.
Plans call for the creation of four travel lanes, as well as adding a raised median barrier and new signs and flattening the side slopes to make it safer for motorists to pull over. A wildlife undercrossing, frontage roads and an emergency signal near the volunteer fire station are also planned.
The NDOT board also awarded Aggregate a $5.75 million contract to resurface sections of Lee Canyon and Kyle Canyon roads headed toward Mount Charleston.
Gov. Brian Sandoval, who serves as the NDOT board chairman, asked whether Aggregate had "the bandwidth to get both of these done timely."
"They do have the capacity for multiple paving projects at one time," NDOT Director Rudy Malfabon told Sandoval.
Separately, the NDOT board approved a $1.5 million project aimed at improving pedestrian safety along Boulder Highway, a high-speed corridor in the east valley that state officials designated as Southern Nevada's deadliest stretch of road.
MC4 Construction was awarded a contract that calls for a focus on eight intersections and midblock segments between Oakey Boulevard to the north and Racetrack Road to the south.
By November, crews are set to start installing a series of flashing red beacons that will warn drivers to stop when pedestrians step into new crosswalks at Oakey, the Boulder Palms apartment complex at 4350 Boulder Highway, Whitney Avenue, Hamilton Avenue, Foster Avenue, Corn Street, Lowery Street and the Veterans Affairs health clinic at 1020 S. Boulder Highway.
In most of those areas, the wide medians will be slightly extended to create "pedestrian islands," where slow-moving walkers can stop and press another button that will trigger the red beacons to continue their journey across the wide highway. Traffic controls will also be placed between the medians to clearly designate where vehicles can safely turn.
Clark County had a record 78 pedestrians fatally struck on public roads in 2017, nine of whom were killed while walking along Boulder Highway.
Contact Art Marroquin at amarroquin@reviewjournal.com or 702-383-0336. Find @AMarroquin_LV on Twitter.