Blue ribbon committee calls for major change in Clark County child welfare system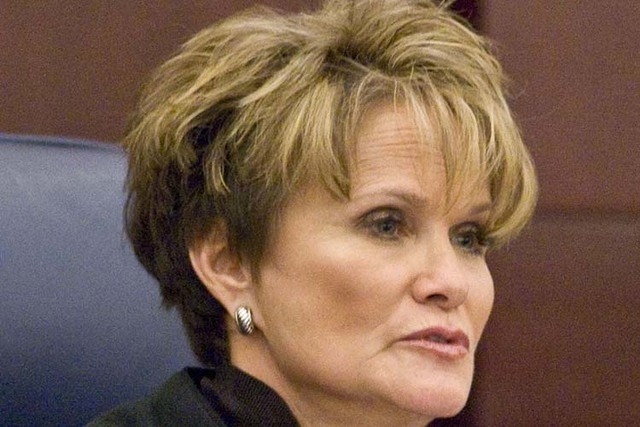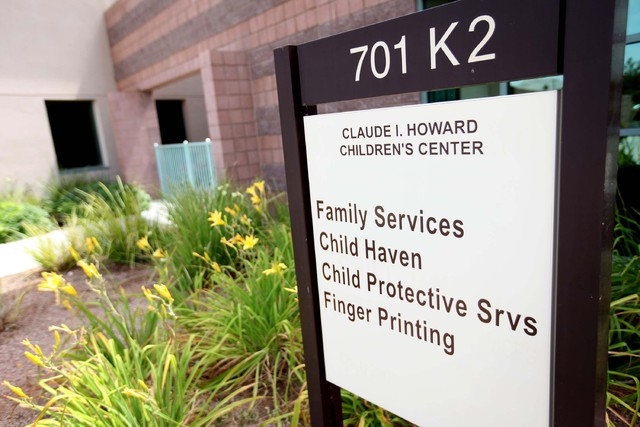 Clark County's child welfare and court systems are "overtaxed and under stress," functioning with limited resources under policies and procedures that too often result in less-than-best outcomes for children, according to a report published Thursday.
The report, "Moving Forward Together for Clark County's Children," was released by a state blue ribbon panel created last fall to examine shortcomings in the system. Multiple times in 2013, Clark County was not compliant with statutory timeliness requirements involving dependency case hearings and in achieving permanency for foster children, according to the report.
County officials are reserving comment until the official presentation of the report, said Clark County spokesman Erik Pappa on Thursday.
"While there is much that is good about the current system, and there are commendable improvement efforts underway, it is clear that challenges still exist," the report determined. "These challenges have created poor outcomes for children and families … and this is unacceptable."
Nevada Supreme Court Justice Nancy Saitta last fall appointed the committee, which she leads. The report will be discussed at a public meeting scheduled for 1 p.m. today at the Regional Justice Center.
Saitta was unable to comment Thursday because she was traveling to Las Vegas for the meeting.
The report makes seven main recommendations for reform and how to execute them. The recommendations will be submitted to Clark County commissioners and state lawmakers for action.
The recommendations address the lack of resources for services to prevent children from requiring foster care; delays in processing child welfare cases; issues with finding children permanent placements; excessive caseloads; a need for better caseworker training; and a lack of public trust and confidence in the system.
The report also suggests focusing on improving the health of children in the system. Too many foster children experience delays in obtaining routine and emergency medical procedures, the committee found.
"Stakeholders reported multiple cases where routine or emergency medical treatment has been delayed for foster children due to confusion about whether parents must consent to medical procedures," the report said. "While parents' permission is being sought, tests and procedures are delayed which have the potential to cause harm to children."
The medical consent issue garnered attention last year after the death of a 7-month-old foster girl. The Clark County foster mother took the ailing baby to the hospital, but doctors needed to run a test to treat her, which required consent from the biological mother who couldn't be located by the Department of Family Services.
The report also recommends careful monitoring of the population at Child Haven, the county's emergency shelter for abused and neglected children. More respite homes also are needed to relieve foster families so that children placed with them are not left at the shelter because of emergencies or planned vacations.
The shelter deals with population spikes during holidays. During Thanksgiving week last fall, Child Haven was housing 97 children, which exceeded its state-approved capacity of 70.
The report also touches on the issue of child fatality disclosures.
"Methods for increasing transparency as much as possible regarding child fatalities without re-victimizing families and siblings should be explored," the report recommends. "Ensure public communication and education policies are consistently applied across agencies."
The Review-Journal recently reported that the state and Clark County have clashed over what state and federal laws require in reporting serious injuries and deaths of children to the public.
This year, the state Division of Child and Family Services decided to disclose six child fatalities or near fatalities that Clark County thought did not meet the criteria for public disclosure.
The report also highlights challenges in meeting statutory requirements and a backlog of judicial caseload cases.
By the end of 2013, 35 percent of all first permanency hearings for foster children in Clark County did not happen within 12 months as required by state law, according to the report. As of June 2013, almost half of all dispositional hearings, where judges review family case plans, were not happening within 15 days of the most recent adjudicatory hearing, where child protective services provides evidence of allegations of abuse or neglect..
Less than 14 percent of cases as of June 2013 had a case plan that was filed within the 60-day statutory requirement, according to the report.
"This means that 86.42 percent of families have not been provided their road map to reunification — they do not know what they must do to regain custody of their children," the report said.
As of this month, there are 2,364 open juvenile dependency cases, of which 299 are open termination of parental rights cases, according to the report.
"For just one of the judges, this represents a caseload of 747 open dependency cases and 111 open (termination of parental rights cases,)" the report said. "Cases are coming in faster than the court can handle, resulting in a backlog of (termination of parental rights)."
Contact Yesenia Amaro at yamaro@reviewjournal.com or 702-383-0440. Find her on Twitter: @YeseniaAmaro.