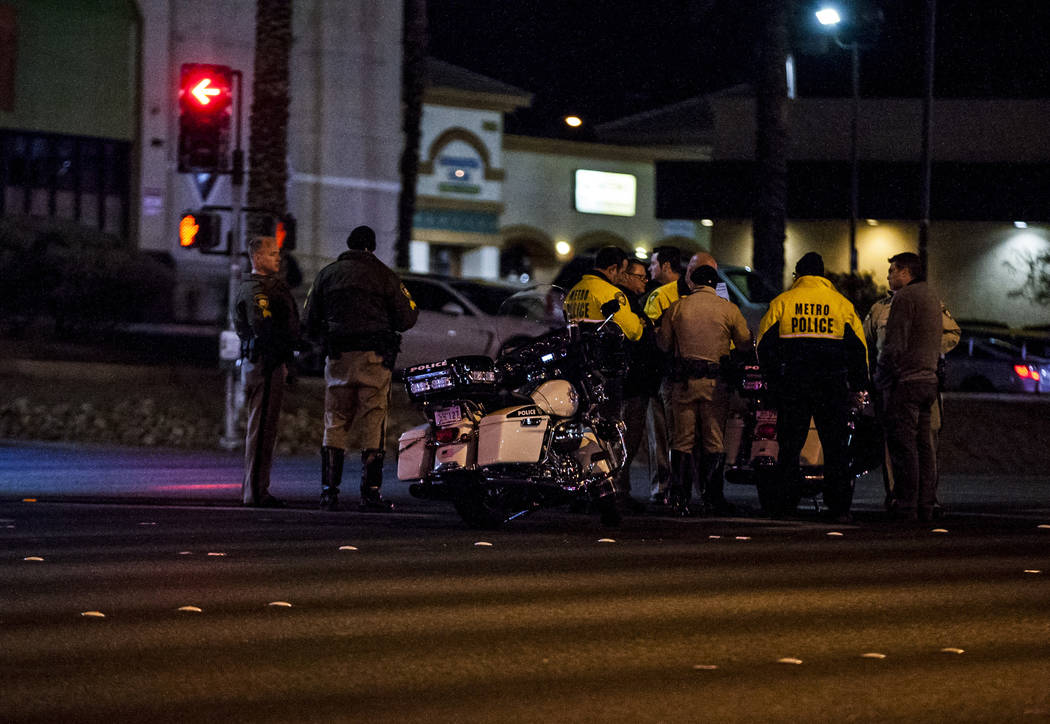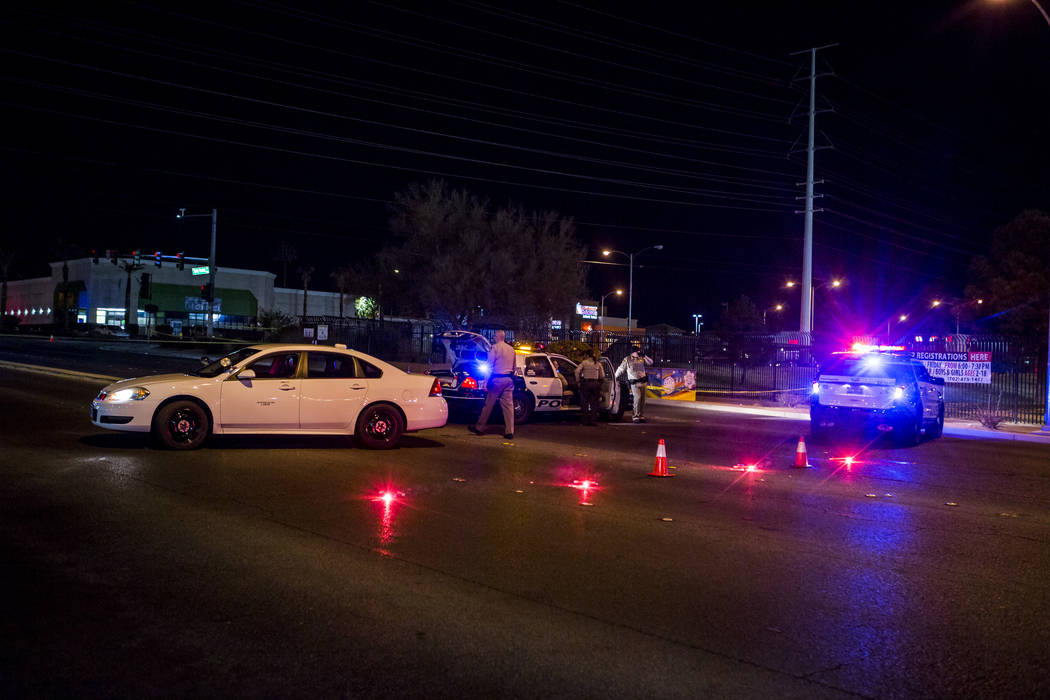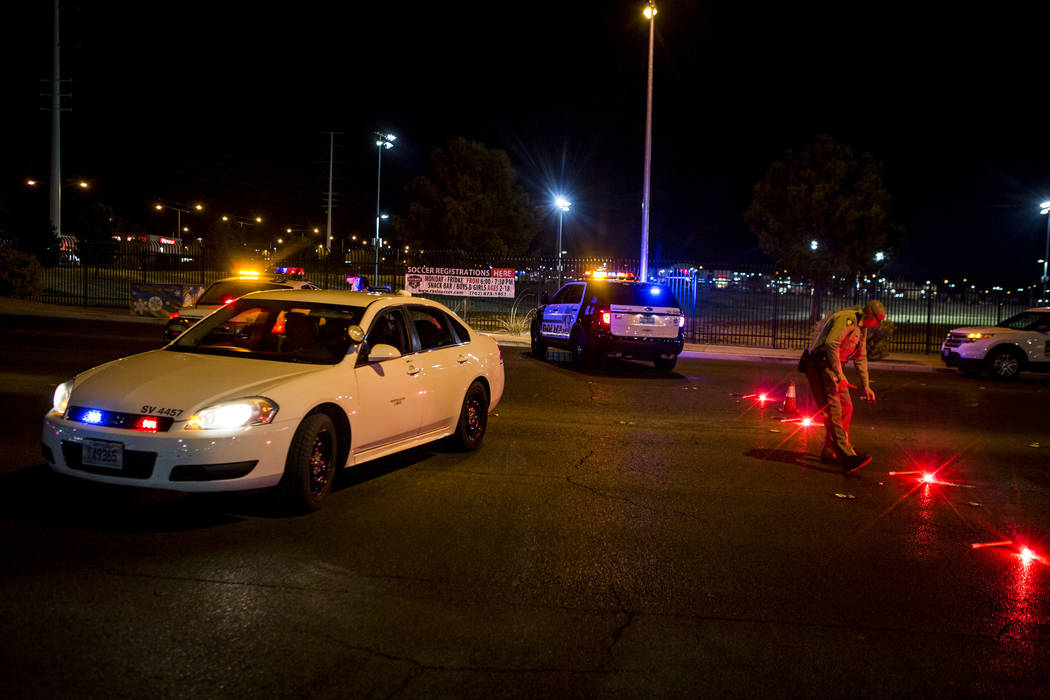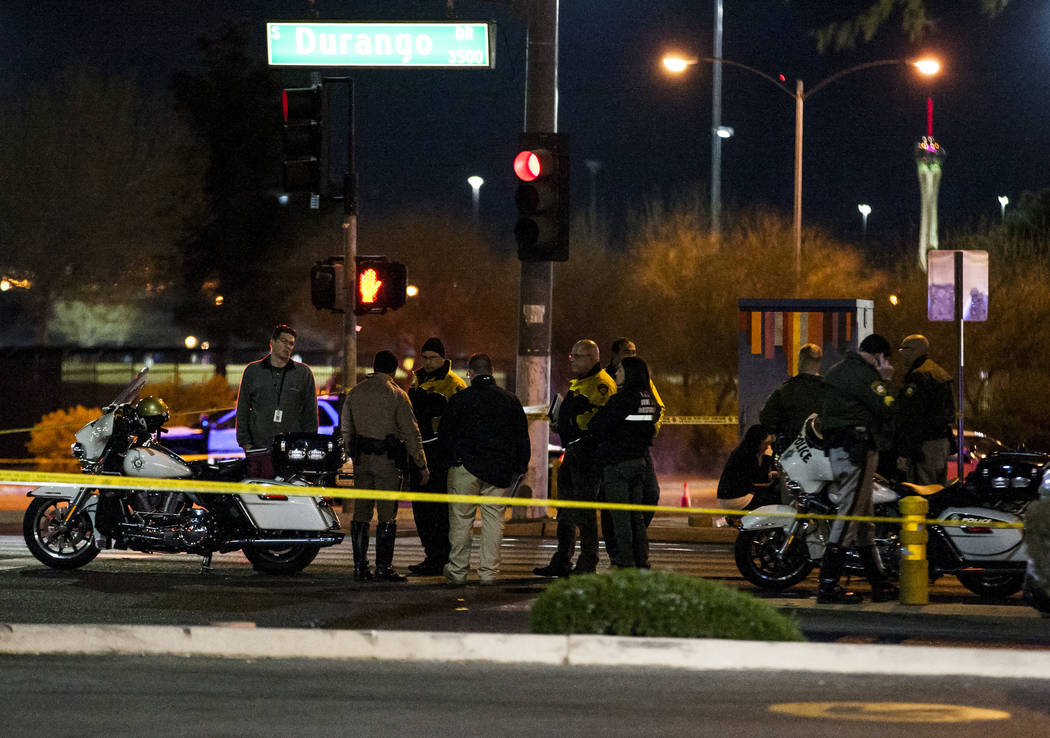 A 14-year-old boy was killed when an SUV struck him Wednesday evening near Desert Breeze Park in the west valley, Las Vegas police said.
A northbound, white Land Rover hit the boy about 7:15 p.m. as he was crossing Durango Drive at Spring Mountain Road, Metropolitan Police Department Sgt. Robert Stauffer said.
The boy, his older brother and some friends were at the nearby skate park prior to the crash. The group was crossing the intersection to get food, and the boy was well behind the others, Stauffer said. Multiple witnesses told police he was crossing against the signal.
"It's a person proceeding through a light that probably didn't expect a kid to be chasing after his friends," Stauffer said.
The boy died at the scene. The Clark County coroner's office will release his identity.
The children had skateboards, Stauffer said, but it wasn't clear whether the boy was riding a skateboard when he was hit.
"The kids made it across the street in front of him and heard the crash, turned around and saw the aftermath," Stauffer said.
The Land Rover's 34-year-old driver wasn't impaired or driving excessively fast, Stauffer said. He turned into a nearby parking lot after the crash and was cooperative with police.
After the crash, a woman parked her SUV at the scene to block traffic and prevent other vehicles from running over the boy, Stauffer said. She then helped keep the other children warm in her car.
About 8 p.m., a boy sat on the curb in a nearby parking lot with his forehead resting on his knees. Others stood near him, an officer among them.
Contact Mike Shoro at mshoro@reviewjournal.com or 702-387-5290. Follow @mike_shoro on Twitter.
Spring Mountain Road and Durango Drive, Las Vegas, NV