Boy, 9, dies after being struck by vehicle near Las Vegas school
Updated March 23, 2018 - 7:20 pm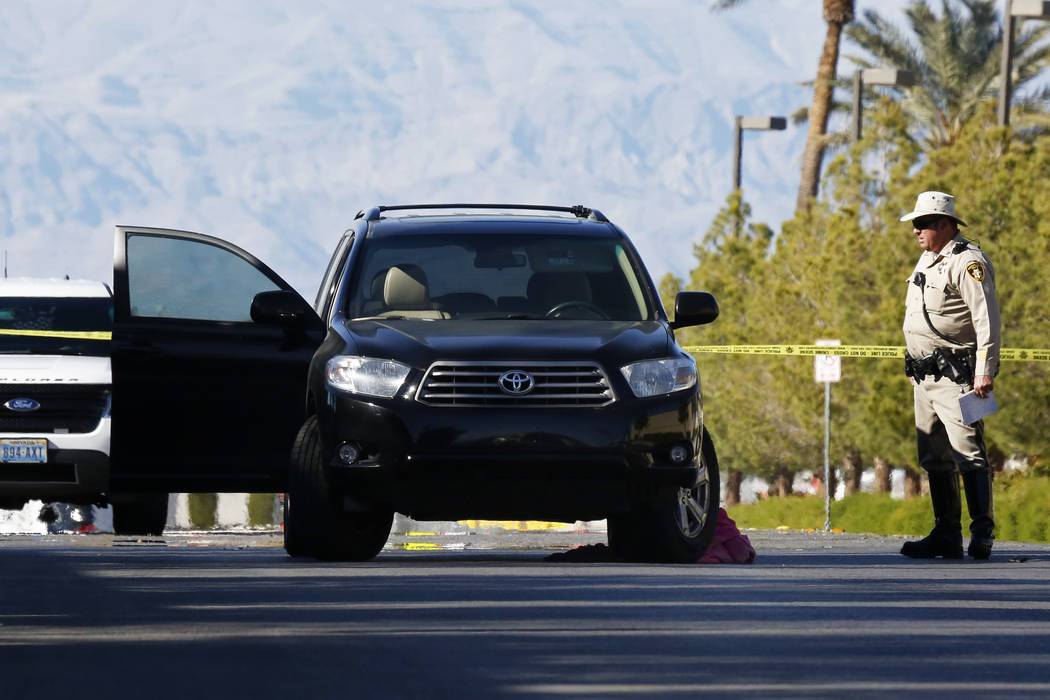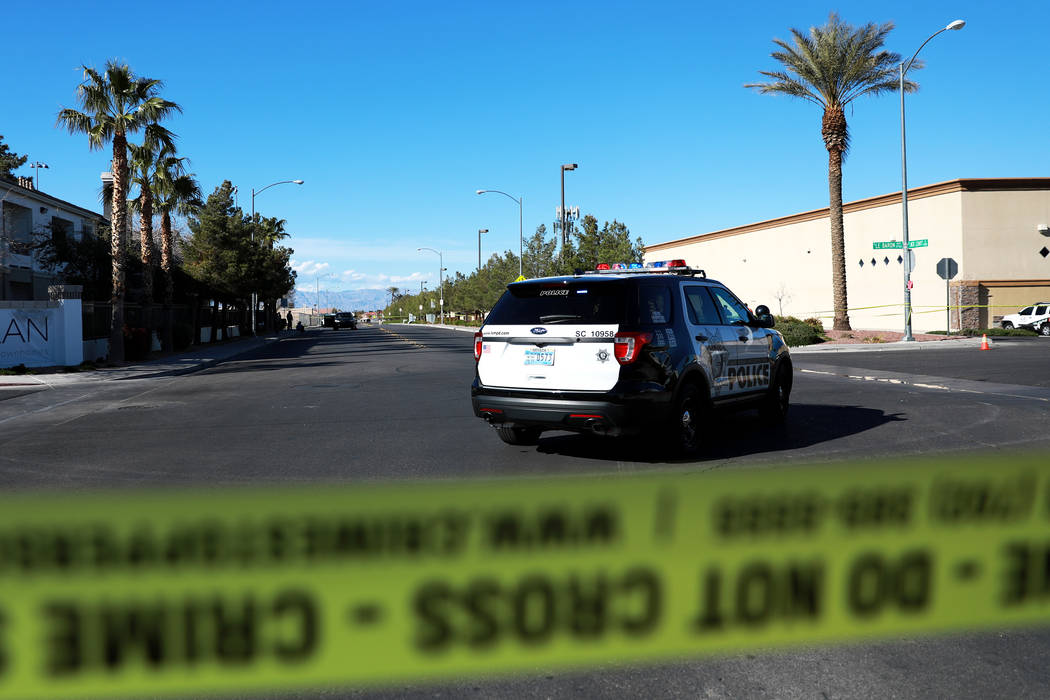 A 9-year-old boy riding his bicycle was killed Friday afternoon after he was hit by an SUV near a south Las Vegas Valley middle school, police said.
The boy was hit about 2:35 p.m. in a residential neighborhood behind Silvestri Junior High School, near East Silverado Ranch Boulevard and South Maryland Parkway.
He was riding his bike north in the southbound lanes of Jack Leavitt Street when a dark-colored Toyota SUV turned right from Riverdance Avenue and hit him, Metropolitan Police Department traffic Sgt. Paul McCullough said. The boy died at Sunrise Hospital and Medical Center.
"In this case here, we've got a young kid. Perfect angel, as we expect all of our children to be, and just very sad circumstances," McCullough said.
The SUV driver, a woman in her 30s, stopped at a stop sign and looked left before turning right, hitting the boy in the process. She wasn't expecting to see the bicycle while turning, he said.
The driver had her child in the car at the time of the crash. She was cooperative with police, and officers didn't think she was impaired or driving fast, McCullough said.
"Obviously, under these circumstances, she's very distraught and upset," he said.
McCullough didn't know whether the boy was wearing a helmet, but he was thought to be riding alone.
It wasn't immediately clear who was at fault in the crash, but McCullough said the crash was preventable, regardless, as it happened in a residential neighborhood with a child riding a bicycle near a school.
A small, black bike with pegs stood next to the SUV, which had its front passenger door swung open. Pink clothes were piled on the ground just behind the front driver's side tire left by a person who tried to help the boy, McCullough said.
Several children in the neighborhood saw the crash or the aftermath, he said.
"Our prayers to the families for those involved and for the folks that had to witness this," McCullough said.
Police closed the intersection while they investigated. They expected it to remain closed until Friday night.
The Clark County coroner's office will release the boy's identity once his family is notified.
Contact Mike Shoro at mshoro@reviewjournal.com or 702-387-5290. Follow @mike_shoro on Twitter.