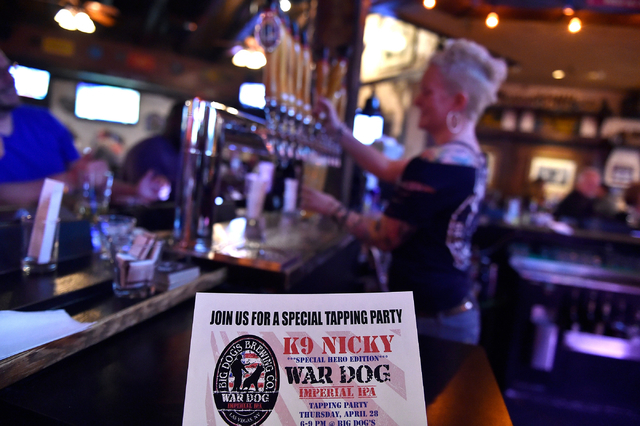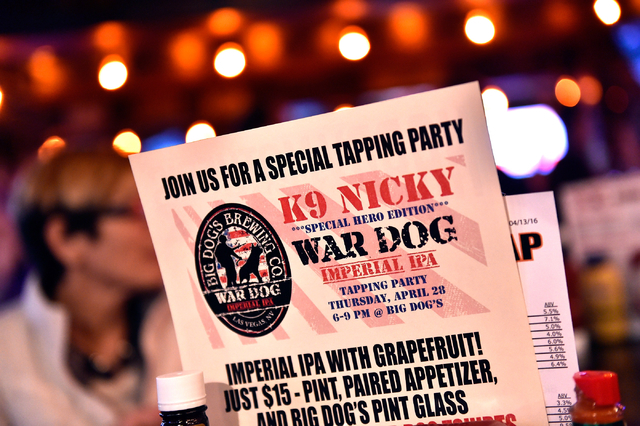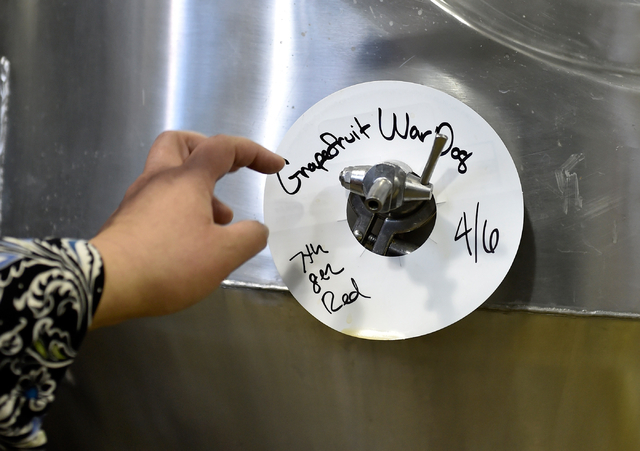 Something special is brewing at a local draft house.
Big Dog's Brewing Company, on 4543 N. Rancho Drive, is brewing a new beer to honor K-9 officer Nicky, who was killed by friendly fire during a running shootout on March 31.
"He was a superhero of a dog," said Kevin Wiesner, Big Dog's general manager. The K-9 Nicky War Dog IPA is being brewed in-house and is currently fermenting.
Big Dog's brewers took the recipe for their War Dog IPA, then pureed 170 pounds of grapefruit —rinds and all — and added in during the fermenting stage.
The 15-barrel batch of War Dog makes up a relatively small portion of the 38,000 gallons of beer Big Dog's plans to brew this year, but head brewer Amanda Koeller is excited for it to finish fermenting.
"War Dog is a very hoppy, bitter beer so the grapefruit will add a sweetness to it," Koeller said. "War Dog is one of my favorites, and I think it'll be very good."
The idea to create a special beer for Nicky came from company owner Kurt Wiesner. Management started planning for the brew in February when Nicky was injured by a machete-wielding suspect. After Nicky was killed in action, they felt it was even more important to celebrate Nicky's work with the Las Vegas police.
This will be the first beer Big Dog's has created in honor of any hero, canine or otherwise.
"It would be a lot for a person to get a machete in the face and then go out and go back to work," Kevin Wiesner said. "We want to give the warrior a little bit of honor and thanks."
Anyone who wants to get their paws on the special edition brew will only have the chance during the brewery's K-9 Nicky War Dog tapping party on April 28 or its Peace, Love & Hoppiness festival on April 30.
Tickets to the tapping party are $15, and include a pint of the beer, a paired appetizer and a Big Dog's pint glass. K-9 Nicky War Dog T-shirts will also be on sale. Proceeds from the ticket and T-shirt sales will go to a charity chosen by Metro.