Bridal Spectacular holds final show at Cashman Center
August 19, 2017 - 5:32 pm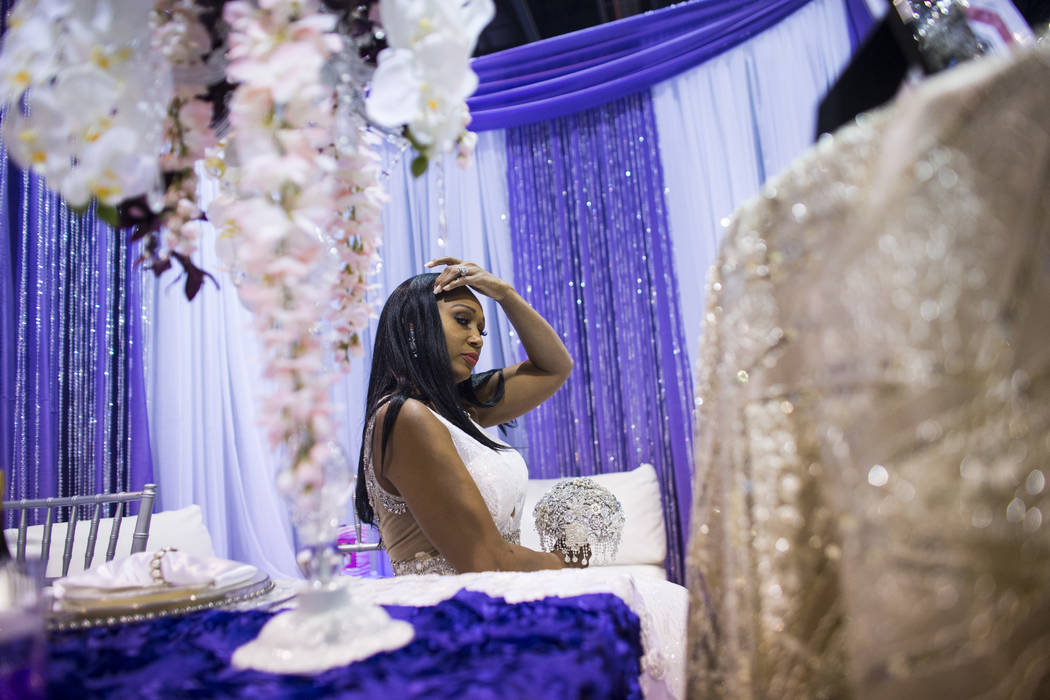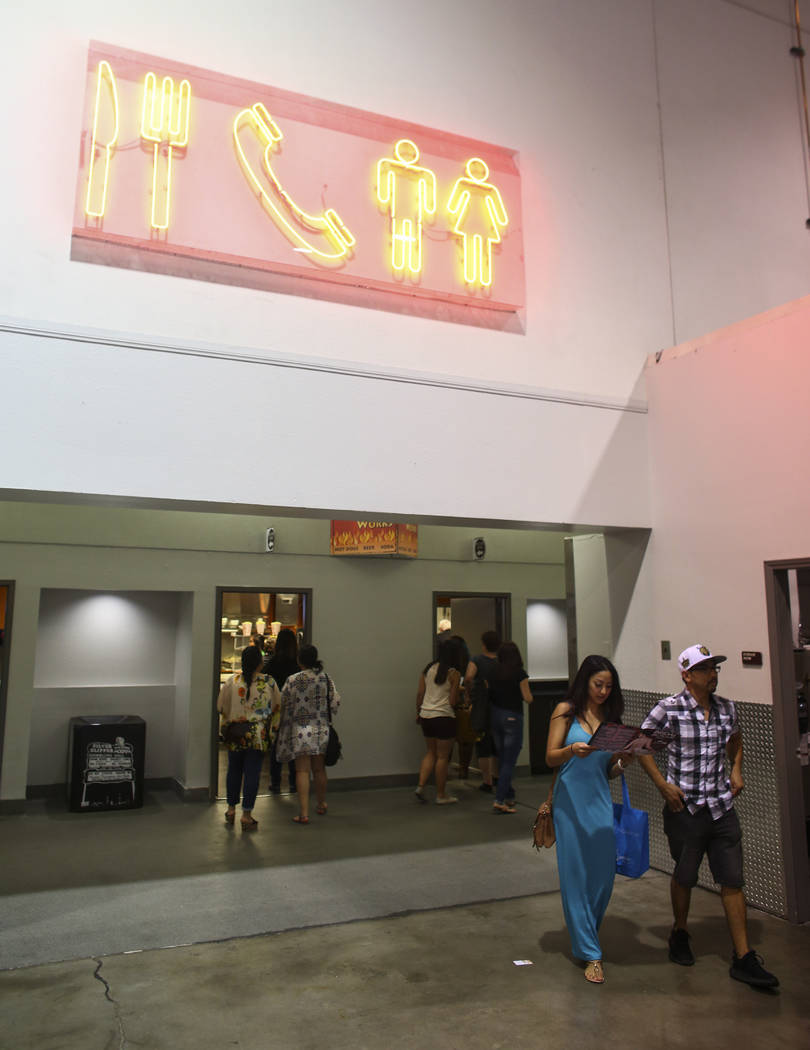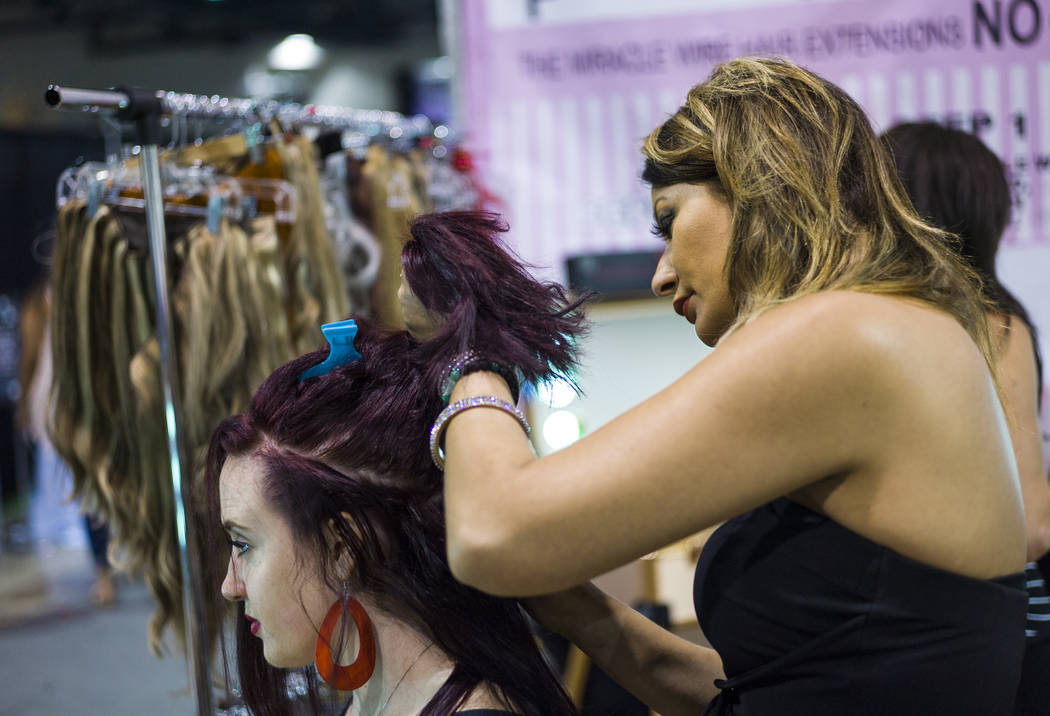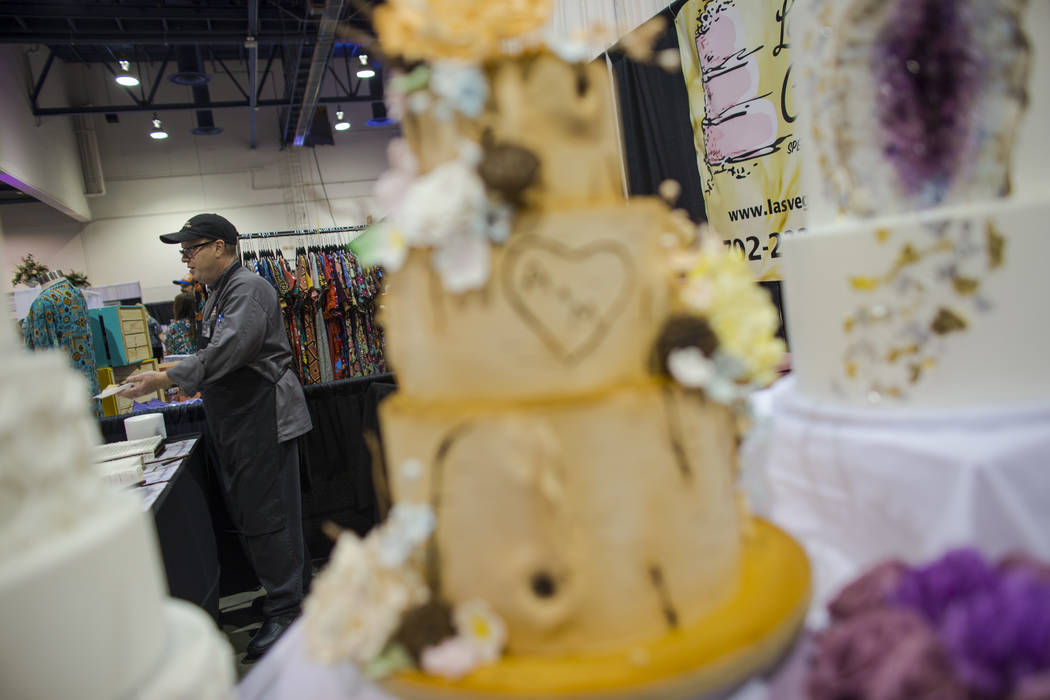 Saturday marked the end of a 26-year-long chapter for the Bridal Spectacular expo as show organizers and longtime vendors toasted the Cashman Center event space goodbye.
"We gave it a 'Hear, hear!'" co-producer Laura Covington said.
The two-day, biannual trade show invites mostly local business owners, with a few big-name companies sprinkled in, to share wedding gowns, event spaces, photographers and other planning essentials with brides-to-be.
But as the Bridal Spectacular Veils and Vino show's closing time approached Saturday afternoon, event manager Ty Hansen found the last day of the show bittersweet.
"It just means that we're going to open a new chapter," said Hansen, who is the son of Bridal Spectacular founder Debra Hansen. "For me personally, it's a very emotional thing, because I grew up in this building, twice a year, since I was 5 years old. So I feel a little bit like the sky is falling sometimes."
The Las Vegas Convention and Visitors Authority transferred the Cashman Center, located at 850 Las Vegas Blvd. North, to the city of Las Vegas in June. The authority is continuing to operate the exhibition facilities through the end of the year, but after that, the exhibit space will be mothballed.
The event space helps local expos such as Bridal Spectacular that primarily cater to Las Vegans, Hansen said. Because local shows usually don't need hotel rooms, it can be more difficult and more expensive to secure other venues in the city.
"I've heard of some shows that are just going to stop coming to Vegas," he said. "Generally, hotels want room nights. And we don't book rooms. So it's difficult for us to make a value proposition to a hotel, which is mostly what we have left now."
Many vendors and attendees, though Las Vegas-based, took the news by surprise Saturday afternoon. Thoughts on the exhibition space's impending closure were mixed.
Ricardo Gudino, owner of The Cupcakery in Summerlin, thought back to his college graduation in the Cashman Center when he heard the exhibit space was closing.
"That's always the first thing I remember when I come here," he said Saturday.
Still, Gudino said a fresh start for the wedding expo could be a positive shift.
Kimberly Benson, catering and private events manager for Anthem Country Club, agreed. With the show's move toward the Strip, Benson said she hoped a higher-end clientele would emerge.
"In the wedding industry in shows and stuff, I feel like things get a little stagnant, so maybe a different venue, a different area, it'll bring a bigger clientele," she said.
But bride-to-be Shelby Henderson, 27, said she'd be more reluctant to attend a wedding expo on the Strip.
"I was hoping to find things off-beat, not so touristy, because when you Google 'Vegas weddings,' a lot of it's tailored toward tourists," Henderson said. She came just to browse with her future stepdaughter, Ariana Thornton, 13, but was discouraged to hear the news about the venue, tucked away from the hustle and bustle of the Strip.
Despite the news, the bridal show was full of sparkle — literally. Elaborate gowns, triple-tier cakes and walls of flowers turned the space into a Pinterest-lover's dream.
"Metallic is really in this year," Covington said. "I always joke that whatever is popular in the Apple Store is popular in weddings, too."
Heavy beading and glitter, along with the rustic look of ornate greenery, were also prominent at the Saturday show.
For the Hansen family, the shift away from Cashman will mean more money toward marketing the show's relocation to a new venue at the Rio, Ty Hansen said.
"There are women in here … who are planning their wedding, and their mother came here 15 years ago to plan their wedding," Hansen said. "There's almost an automatic association of this building with the bridal show."
Contact Jessie Bekker at jbekker@reviewjournal.com or 702-380-4563. Follow @jessiebekks on Twitter.
The show, which turned out about 150 vendors and 800 visitors Friday and Saturday, will move to the Rio at 3700 W. Flamingo Road this winter.