Burkholder Park offers free app to link tech with family fun
August 19, 2016 - 2:46 pm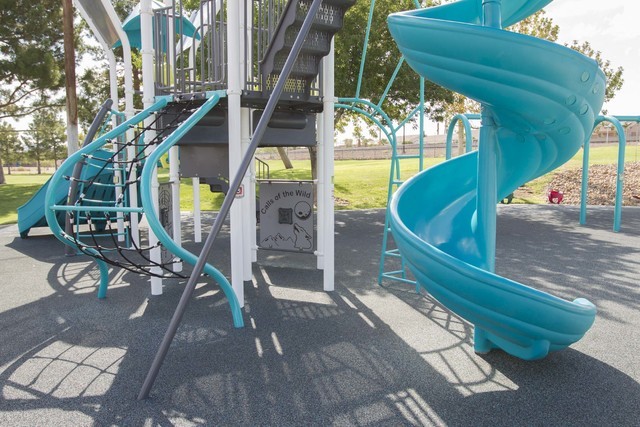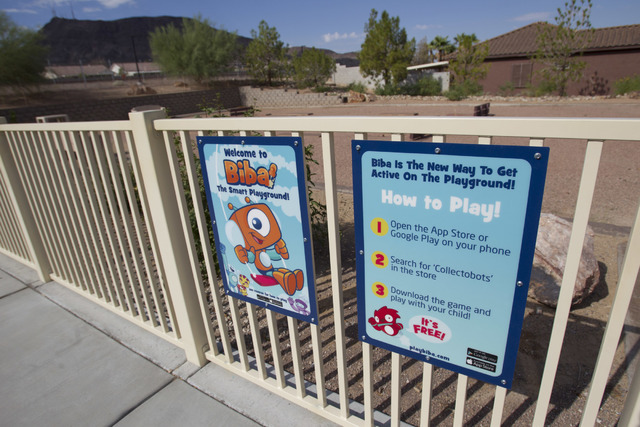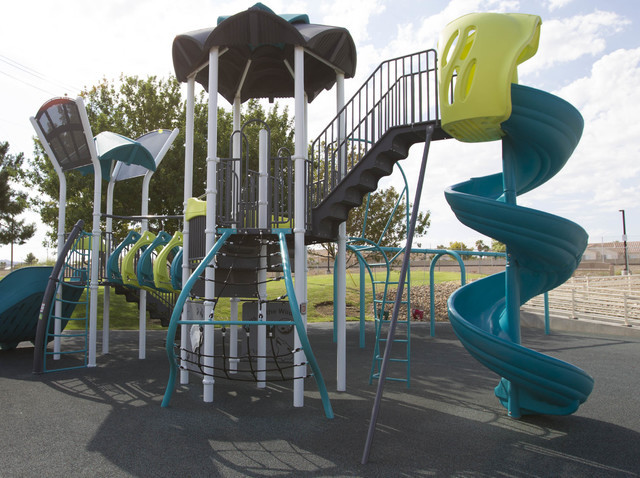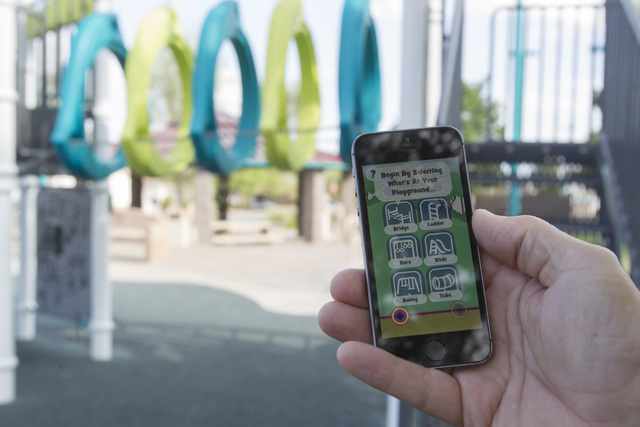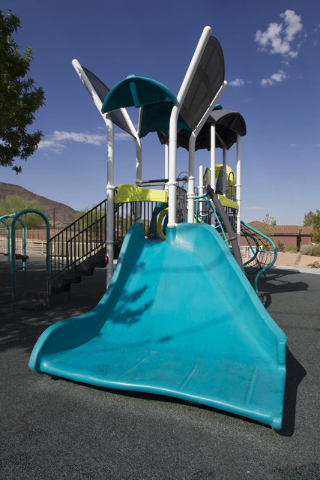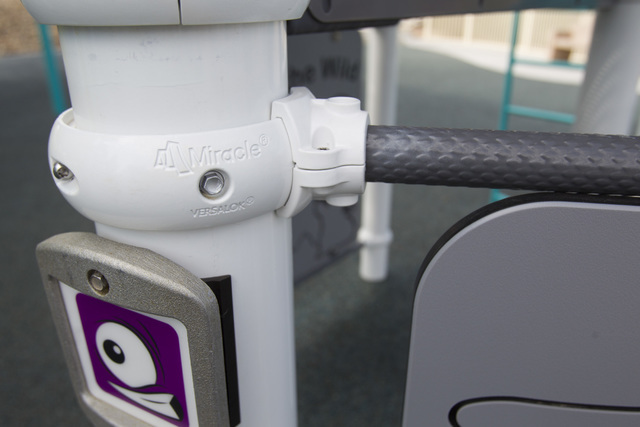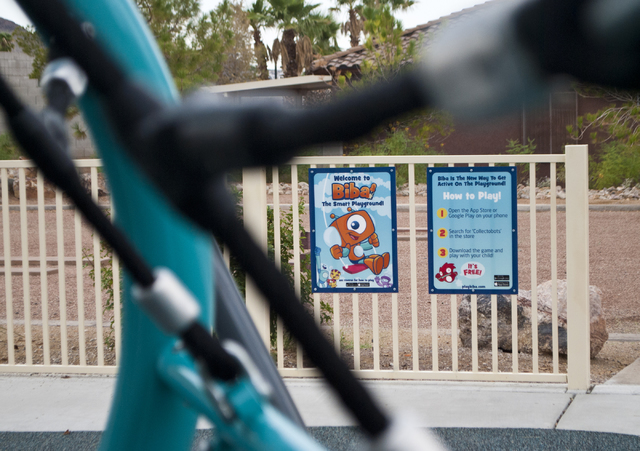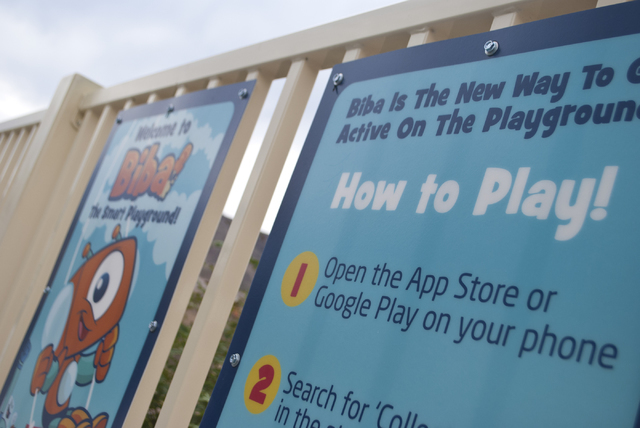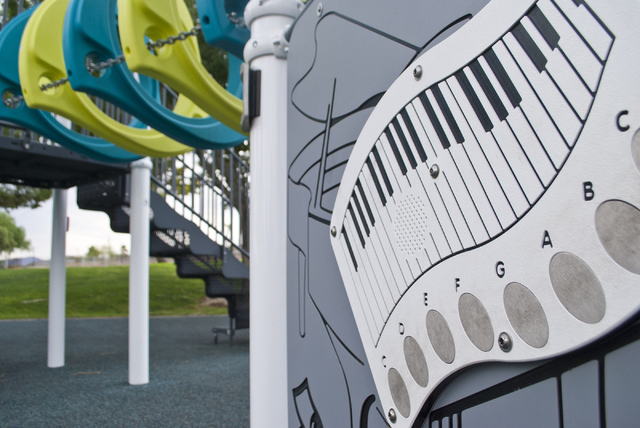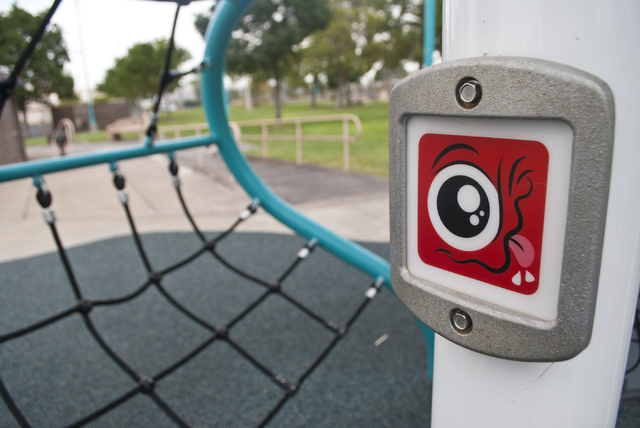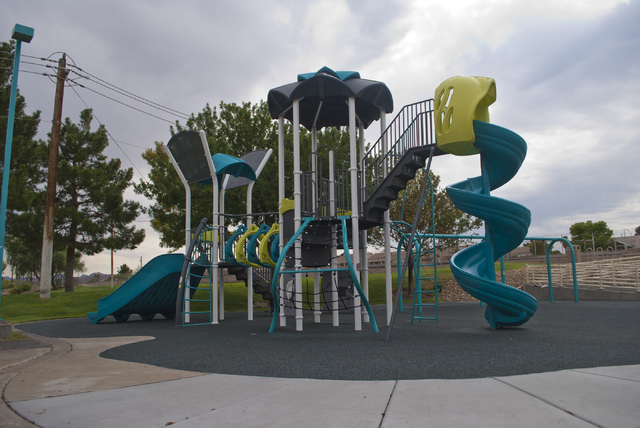 Burkholder Park in Henderson is strengthening the link between children, their parents and the outdoors.
The park, located along Victory Road in Henderson, is the newest example of the city's efforts to ensure its parks and playgrounds are interactive for families and especially engaging for children.
"The playground companies are all getting more interactive and challenging kids," said Ray Everhart, park operations manager for the city of Henderson. "They've noticed a trend where it has to be a little more aggressive, otherwise kids get bored very easily."
Instead of competing with smartphones, parents who take their children to Burkholder Park will now be able to download a free app that encourages kids to hit the playground and earn points. The app, however, which is produced by Biba, occupies only 10 percent screen time, with the other 90 percent spent on "active, imaginative play."
"It's not unlike Pokemon Go," said Biba CEO Matt Toner. "It gets kids out and playing. The app uses augmented reality with an emphasis on the physical, imaginative side. It gives a little help, a little push, a little prompt. They'll play longer, they'll play harder and they'll play more often."
The Biba app, which is geared toward children ages 5 to 12, unlocks exciting games to track activities, earn rewards and stretch imaginations while playing on the slides, monkey bars and swings in neighborhood parks.
The technology has been installed in dozens of playgrounds across the U.S. with Burkholder Park the first in Nevada.
According to city spokeswoman Kim Becker, Henderson parks and recreation staff were first introduced to the technology at a National Recreation and Park Association conference.
City representatives were impressed with the quality and price of the playground equipment, produced by Miracle Recreation, but the app was an "added bonus."
The new equipment replaced an antiquated playground set and was installed in May.
"We want to reinvest in mature areas here in Henderson, to provide a real, balanced experience of access," Becker said. "Whether you're in Green Valley, Anthem or downtown, we want to make sure residents have an equal opportunity for access to a really great park, and really great amenities."
Becker said if the app proves to be a success for local residents, Parks and Recreation would consider including it at other parks, but at the same time, wants to ensure that each park is unique.
"Each one has its own flavor and feel," she said. "We don't like cookie-cutter."
Contact Natalie Bruzda at nbruzda@reviewjournal.com or 702-477-3897. Find @NatalieBruzda on Twitter.