California pastor arrested in 2013 Las Vegas homicide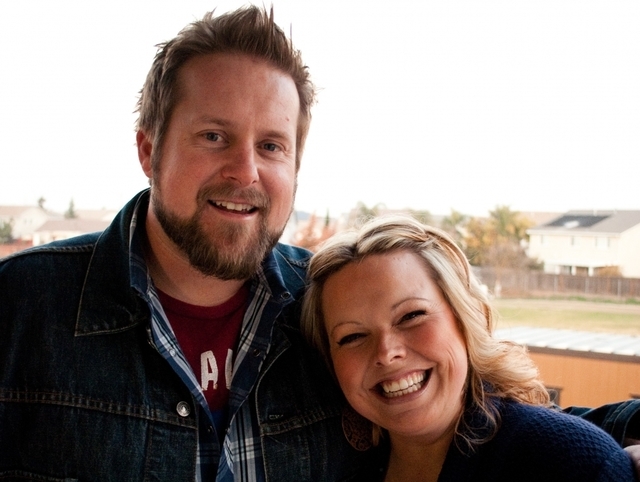 A California youth pastor has been arrested in connection to a 2013 homicide Las Vegas, the man's attorney confirmed Friday.
Robert Cox, 35, was arrested by police in Manteca, Calif., on Tuesday afternoon and booked as a fugitive in connection to the death of 55-year-old Link Ellingson.
Cox is accused of assaulting Ellingson outside the Four Kegs sports bar near Jones Boulevard and U.S. Highway 95 in June 2013, according to a Las Vegas police report.
Ellingson, who was intoxicated, was taken to University Medical Center with head injuries, the report said. He died six months later at Summerlin Hospital Medical Center.
An autopsy of Ellingson's body showed he died from loss of blood due to internal abdominal bleeding and "blunt head trauma due to assault," the report said. The Clark County coroner's office ruled his death a homicide.
Cox, a pastor at The Place of Refuge Church in Manteca, was on a "ministry outreach trip" in Las Vegas and had stopped to eat at the restaurant with his group that included his wife and church interns, according to a statement posted on the church's website.
Cox told police that Ellingson was the aggressor, starting the fight by pushing one of the interns, punching Cox and then the other intern in the face, the report said. Cox retaliated by punching Ellingson in the face with his left hand, causing the man to fall and hit the back of his head on the hard ground outside the bar.
When Cox gave a written statement to police, though, they noticed a "significant difference," according to the arrest report.
In the statement, Cox said he tried to subdue Ellingson by grabbing him by the waist, which he said caused them both to fall, breaking Cox's left ring finger. He never said in the written statement that he punched Ellingson, the report said, and when asked by police, Cox denied punching him.
Surveillance video of the parking lot shows Ellingson stumbling backwards and falling to the ground after a fight but doesn't show anyone falling with him, the report said.
A waitress at the restaurant told police she didn't see the attack but went outside when someone came in and said there had been an attack. She went outside and saw the youth group huddled together and said it seemed that the man leading the discussion was "telling the younger adults what they needed to say to police."
The church posted a statement from the pastor and Cox's father-in-law, Mark Dillman, about the event shortly after Cox was arrested.
"After finishing their meal, and while preparing to continue their trip to Texas, a very large man assaulted Rob and two of our interns. The man declared that he was going to "kill" Rob. In self-defense and in an effort to protect the interns, Rob used his weight to push the man back causing him to fall and he hit his head on the concrete," the statement said.
In October, Cox received a letter from the Clark County District Attorney's office saying that he wouldn't be charged with battery with substantial bodily harm for the fight, Cox's attorney Warren Geller said. However, when Ellingson died in December and an autopsy was performed, the case was re-evaluated and the District Attorney's office filed a formal murder charge against Cox on May 8.
Manteca police did not release details of the arrest. Cox posted $100,000 bail Friday morning and won't be extradited to Clark County, Geller said. A preliminary hearing date has not been set.
Ricardo Torres contributed to this report. Contact reporter Colton Lochhead at clochhead@reviewjournal.com or 702-383-4638. Find him on Twitter: @ColtonLochhead.