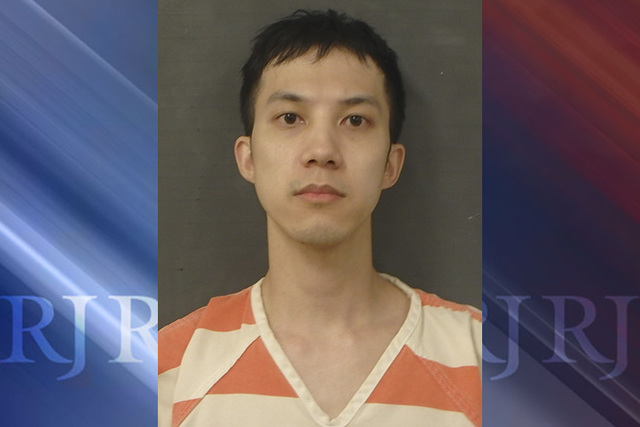 A Canadian arrested Friday in Beatty and accused of stealing three vehicles told detectives he left luggage at McCarran International Airport with "contents that would harm a lot of people there," the Nye County Sheriff's Office said.
It wasn't immediately clear if the threat was credible.
The man later was charged with one count of making threats or conveying false information concerning terrorism or weapons of mass destruction, a felony.
The following took place starting about noon, according to the Sheriff's Office:
Lea Meng Che, 29, flagged down a woman in Beatty and claimed he was having car troubles. The woman offered to take him to her friend's tire shop. When the woman exited the truck, Che slid over and began to leave, striking the woman when she tried stopping him.
Che was arrested on U.S Highway 95 a short while later. While in custody, he made "spontaneous statements" about stealing cars in Las Vegas, police said.
When detectives contacted Metro, they determined the vehicle he was next to when the woman pulled over was stolen, as was a vehicle before that.
Che is facing other charges, including one felony count of battery with a deadly weapon, two felony counts of auto theft and one count of grand larceny.
Contact Ricardo Torres at rtorres@reviewjournal.com and 702-383-0381. Find him on Twitter: @rickytwrites.