Caring volunteer police officer remembered at funeral
Updated June 28, 2017 - 11:24 pm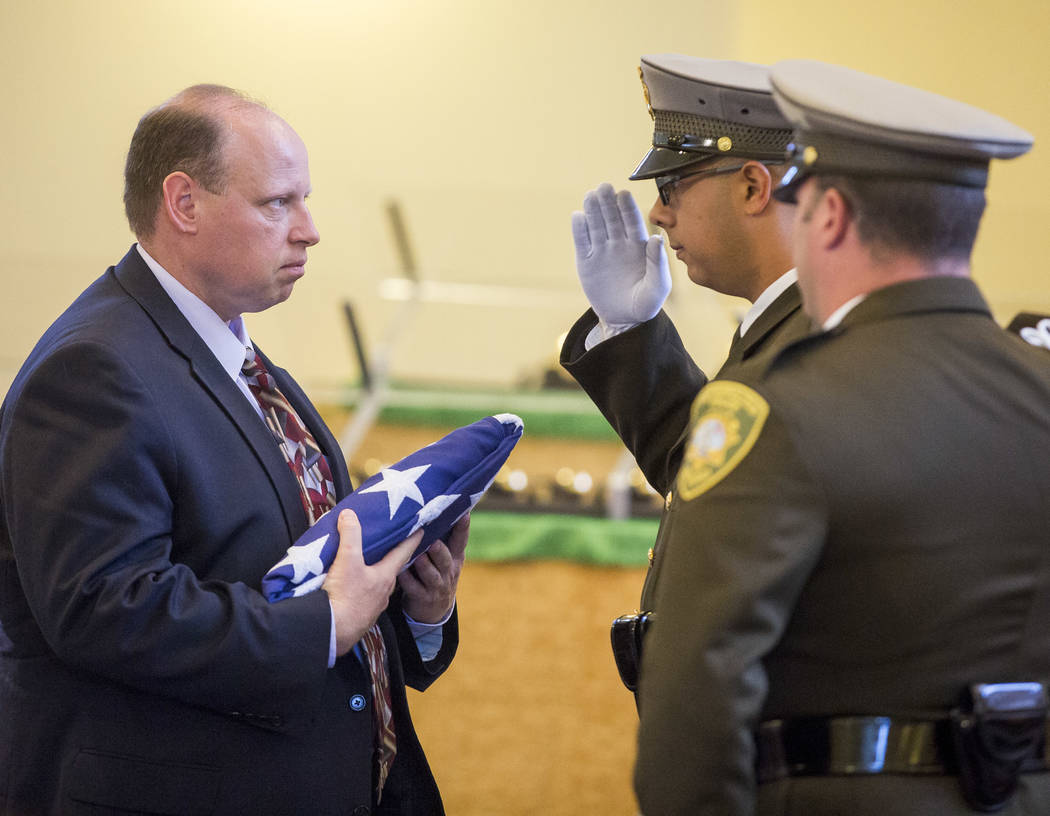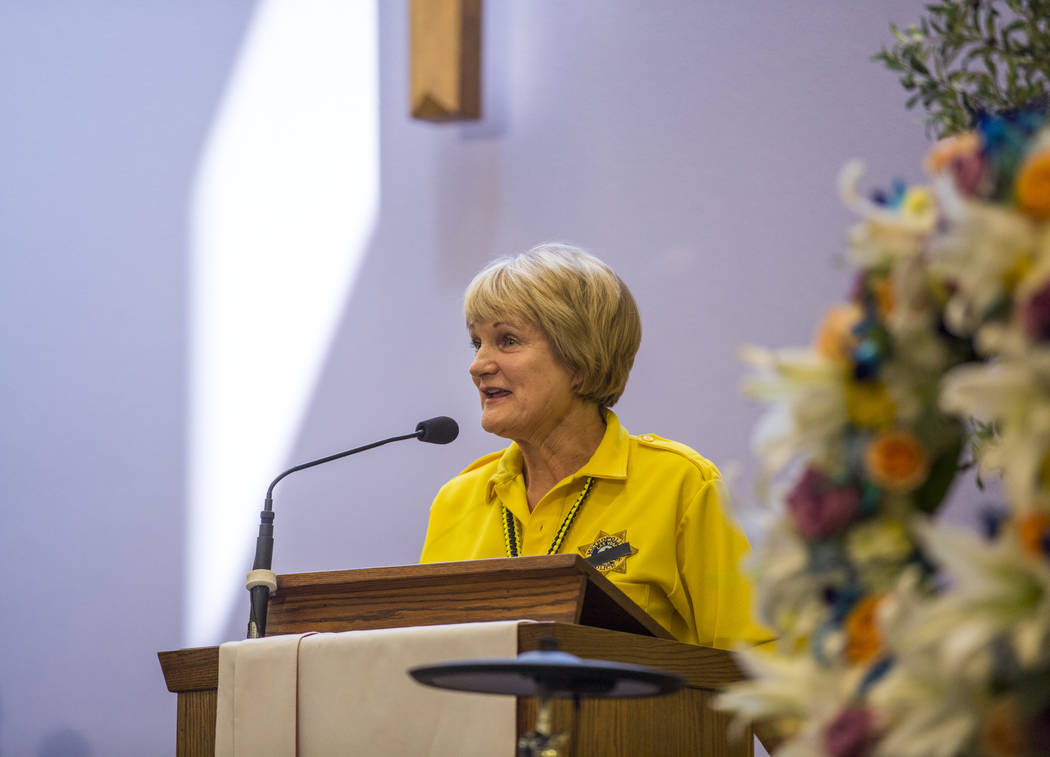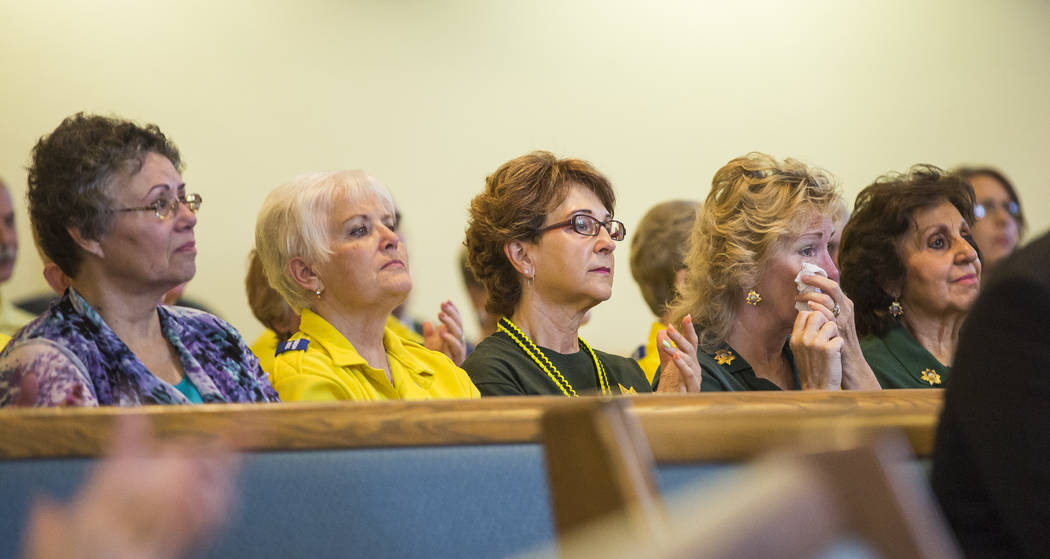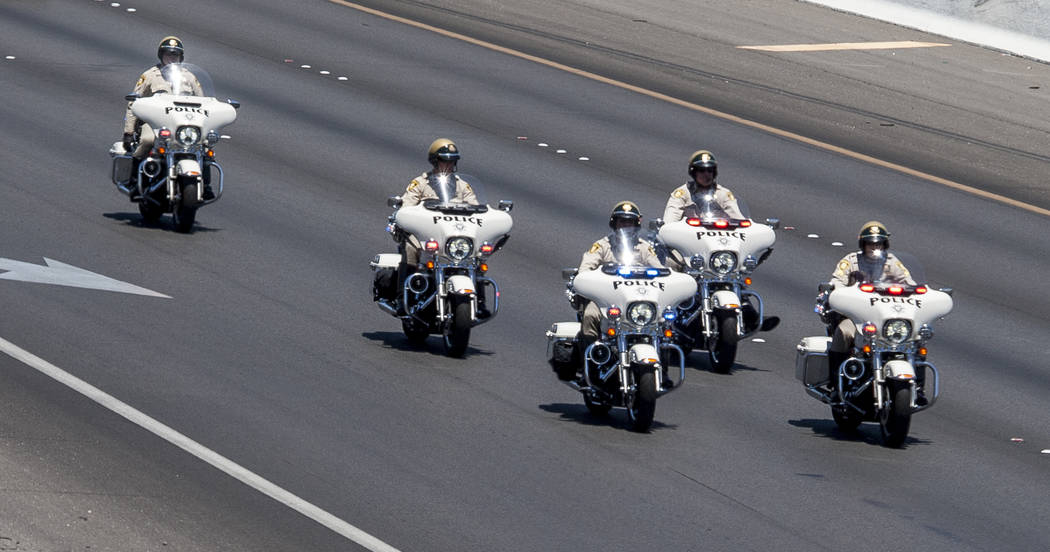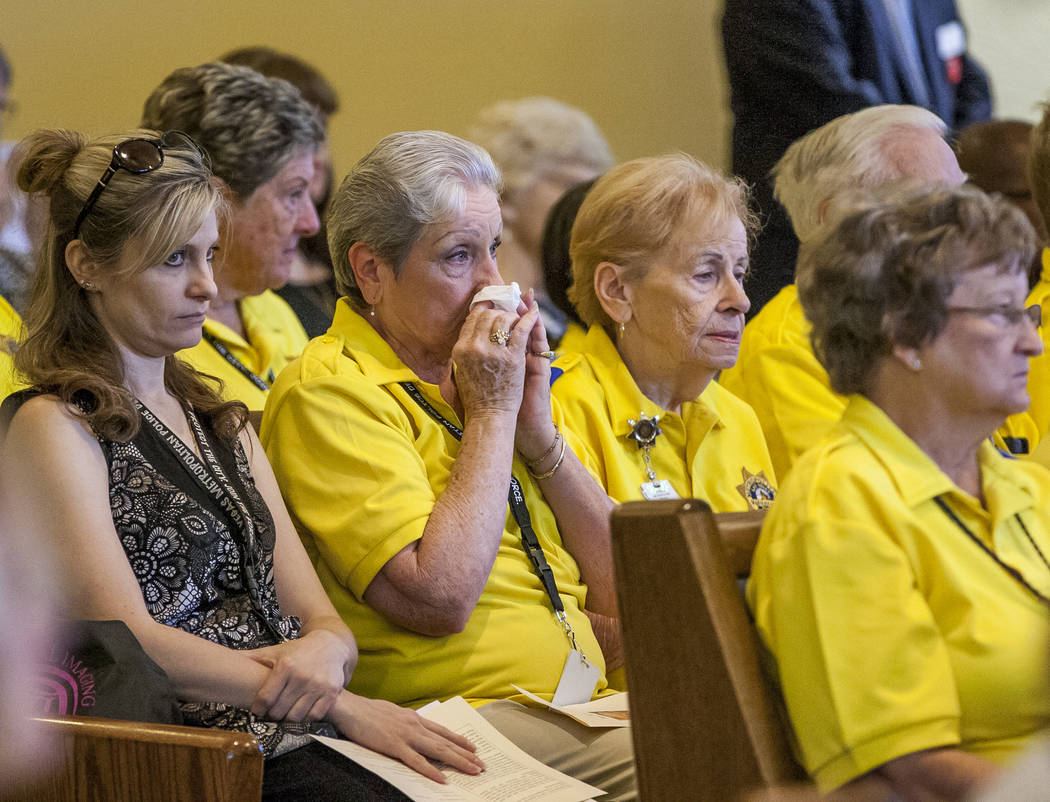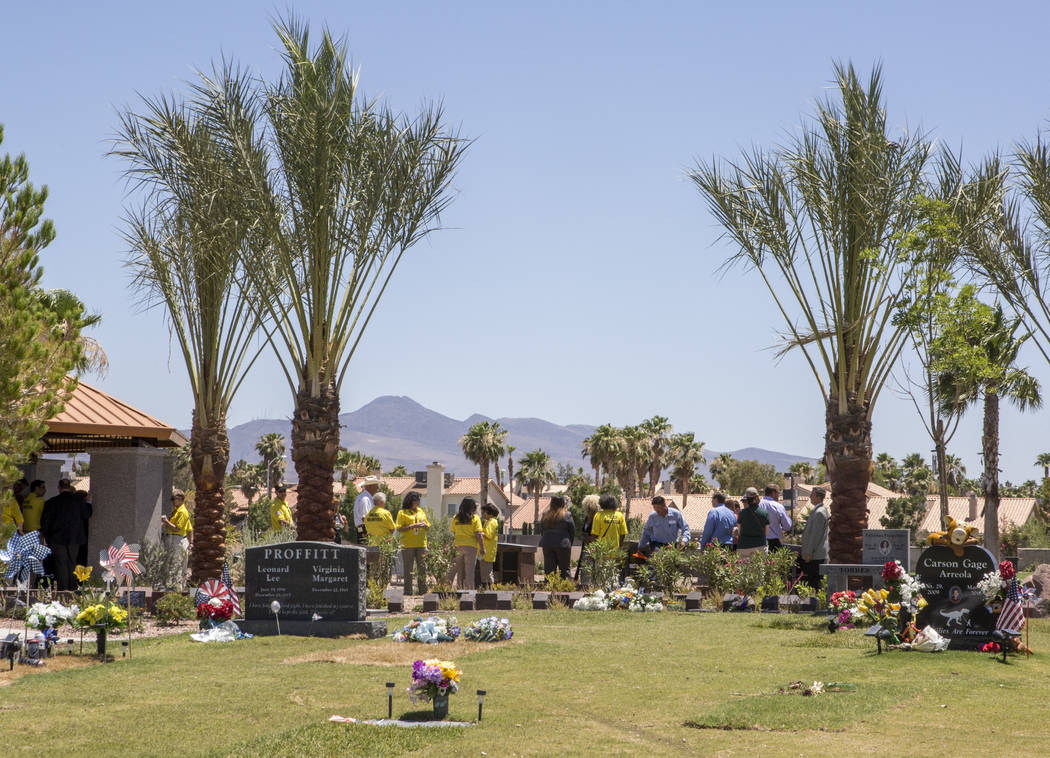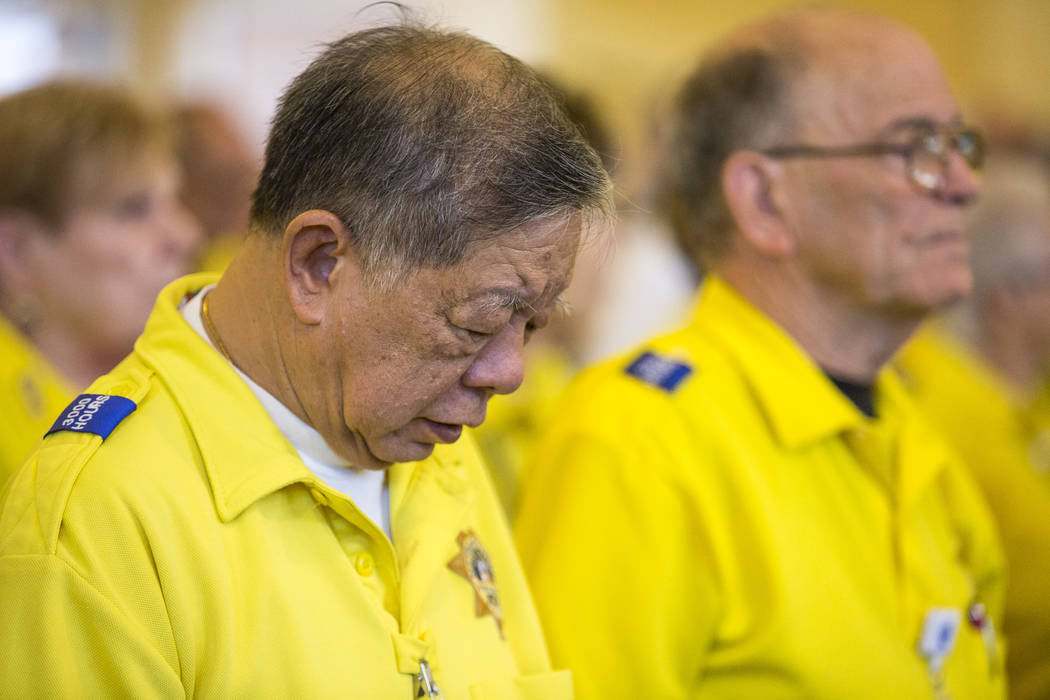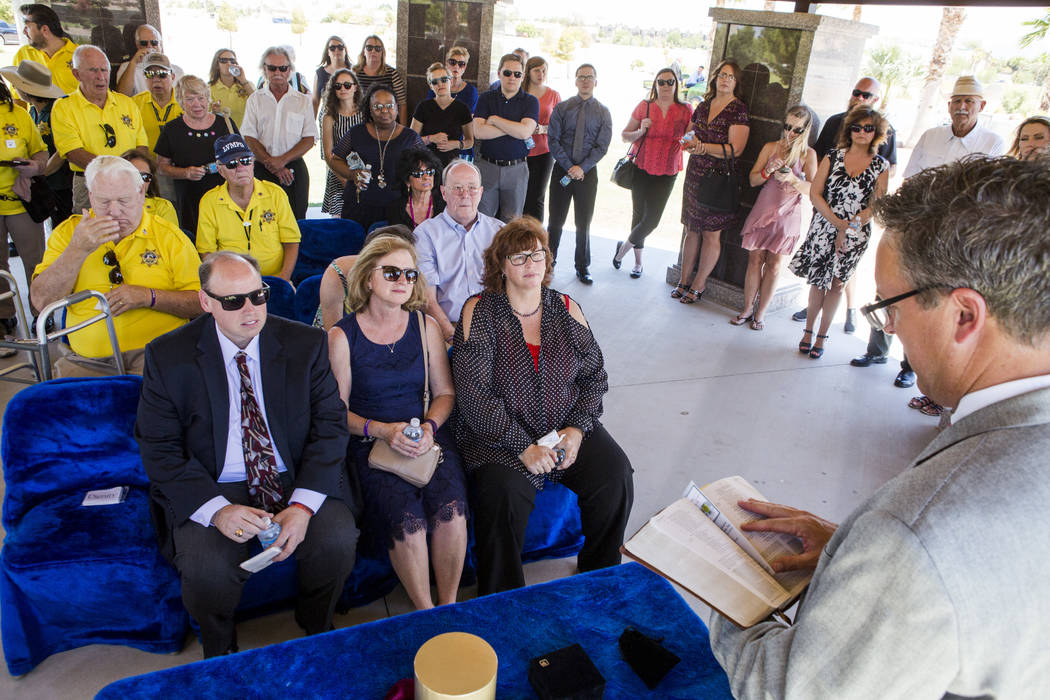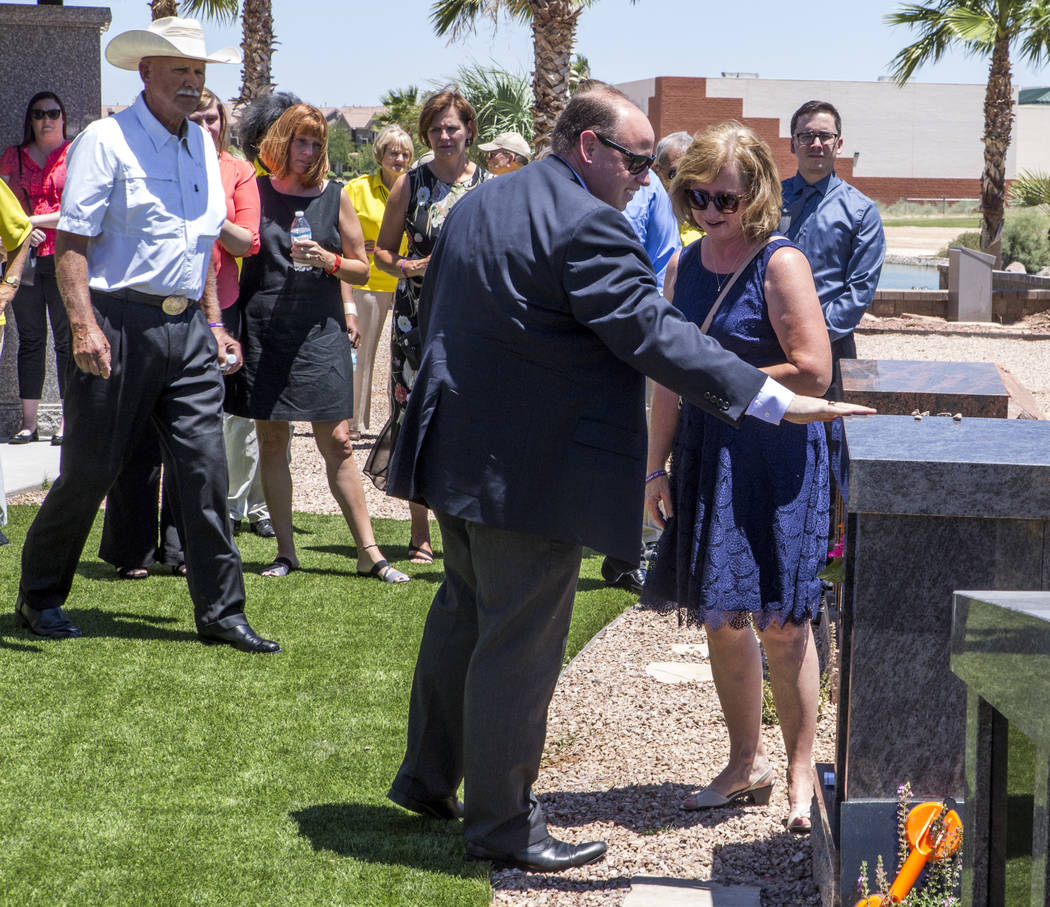 If there was a sign-up sheet, Richard "Dick" Bennett's name would be on it.
Bennett, who died June 6 at age 78, had logged more than 20,000 hours as a volunteer for the Metropolitan Police Department.
On one of those volunteer police shifts at the Strip, Bennett brought the Rev. David Dendy. As they walked along the Strip, they came across Kimberly, an Australian in a red, ornamental headdress. She posed for a photo with Bennett and the pastor, and Bennett slipped her $20.
To Bennett, the woman was more than just someone to take a photo with, Dendy recalled Wednesday. "He knew her by name. He cared," Dendy said at a funeral for Bennett.
And she was far from the only person he touched. That was evident by the scores of friends and family who packed pews at Mountain View Presbyterian Church to remember the Las Vegas man, who had spent his professional career at Sears, Roebuck &Co., and years of his personal time as a volunteer in multiple communities.
Among the crowd were Bennett's three adult children, five grandchildren and three great-grandchildren, as well as several police officers, sergeants and lieutenants. But what stood out was the sea of yellow shirts labeled "Volunteer Police" sprinkled throughout the crowd. Bennett had worked with more than 500 volunteers in his nearly 20 years with the Police Department.
"I didn't get the yellow shirt memo," Dendy said as he addressed the congregation. On either side of him were posters bearing the messages "Laugh often" and "Fear not" — in memory of Bennett.
Bill Ponseigo traveled from San Antonio, Texas, to attend the memorial. He met Bennett in 1967, when he was a young father who had just joined the volunteer fire department in Country Club Hills, Illinois.
"His work with all you yellow and green shirts is not new," Ponseigo said.
Bennett was among the first graduating class of certified paramedics in Illinois. On Christmas, Bennett threw parties that encouraged gift donations that he would bring to his favorite charity, the Salvation Army.
Sharon Harding remembered how Bennett raised thousands of dollars for the Police Department and recalled how he would meticulously organize charts with designated jobs for volunteers.
"He said, 'You can't go in there looking like a ragtag group,'" Harding said.
In an article from his days as a volunteer fireman in Illinois, Bennett said he became a fireman because it was exciting to save a life or a house, but there were times when he didn't know enough to help people.
"I became a paramedic to make sure I knew what those things were. Now I have a greater chance of saving a life," he said.
His daughter, Linda, stood teary-eyed at the lectern.
"This totally sucks," she said. "But I'm gonna talk about what doesn't suck."
The room was filled with loved ones from all over the country, she said. Right before he died, he went on a cruise. He was with his friends, golfing, when he suffered the stroke.
The procession afterward included an escort by pink police cars. "My dad would so love that," she said.
Dendy placed a flower on the table for Rae, Bennett's wife, who couldn't be present because she suffers from stage 7 Alzheimer's disease.
After the service, Metro Lt. Dennis O'Brien stood outside and motioned toward the police cars and rows of motorcycles.
"He cared more about the people, the welfare of everybody involved in the force," he said. "We don't do this just for anybody."
After the police procession at Palm Eastern Cemetery, Dendy read a passage from the Bible over an urn filled with Bennett's ashes. He invited the group to come over and "give Dick one last pat."
A single-file line of yellow shirts formed.
Contact Briana Erickson at berickson@reviewjournal.com or 702-387-5244. Follow @brianarerick on Twitter.