Carnival AirShip blimp floats over Las Vegas — VIDEO
Updated February 7, 2019 - 9:16 pm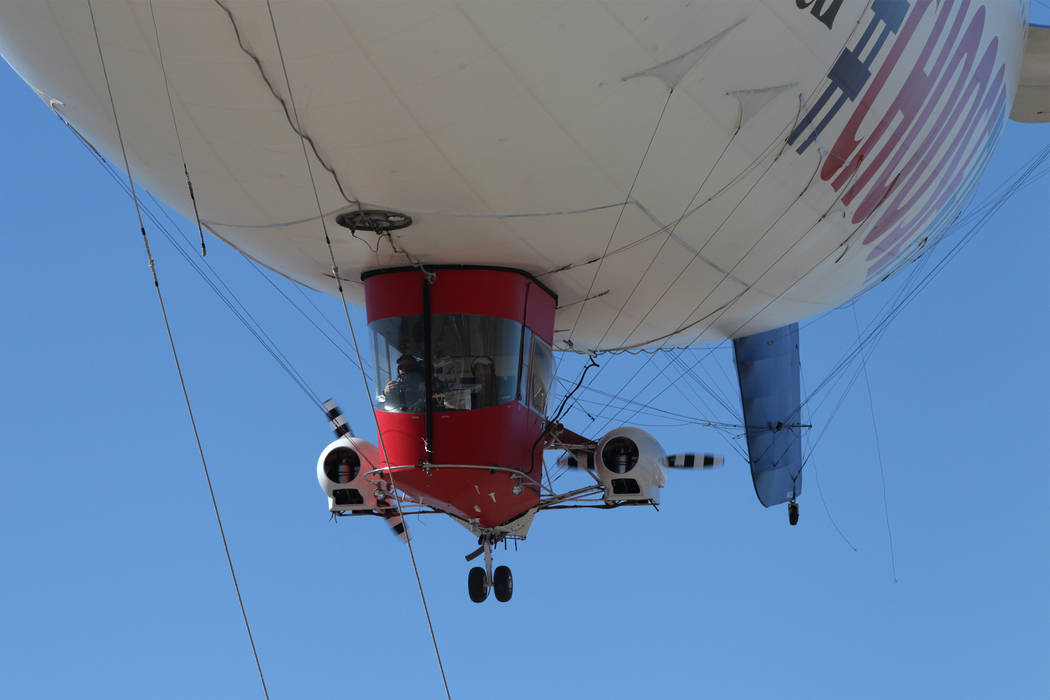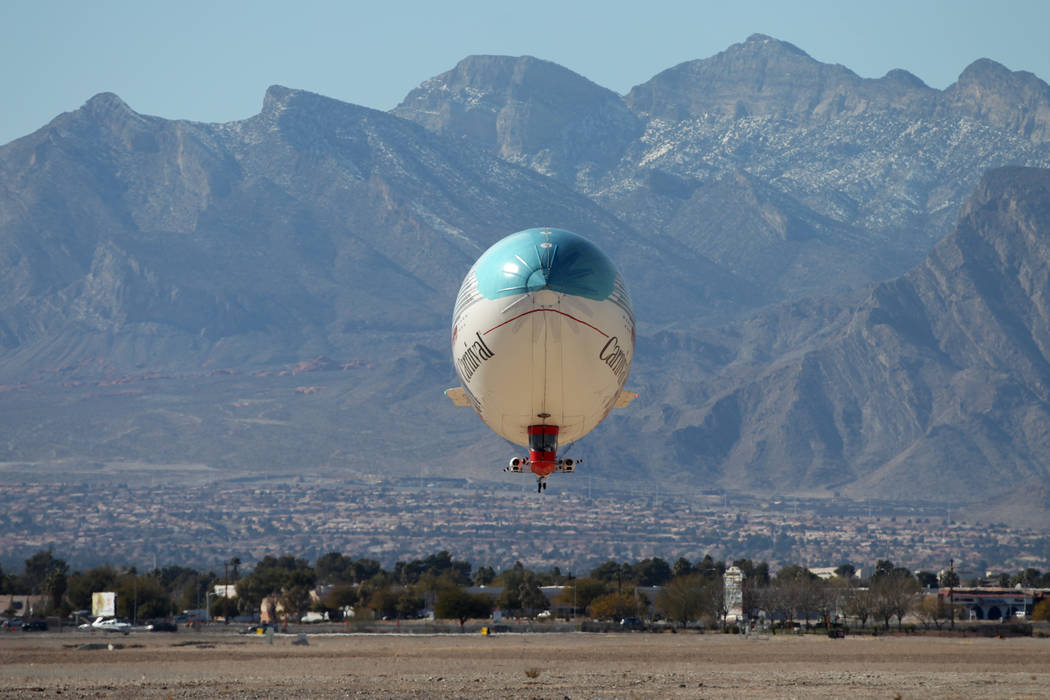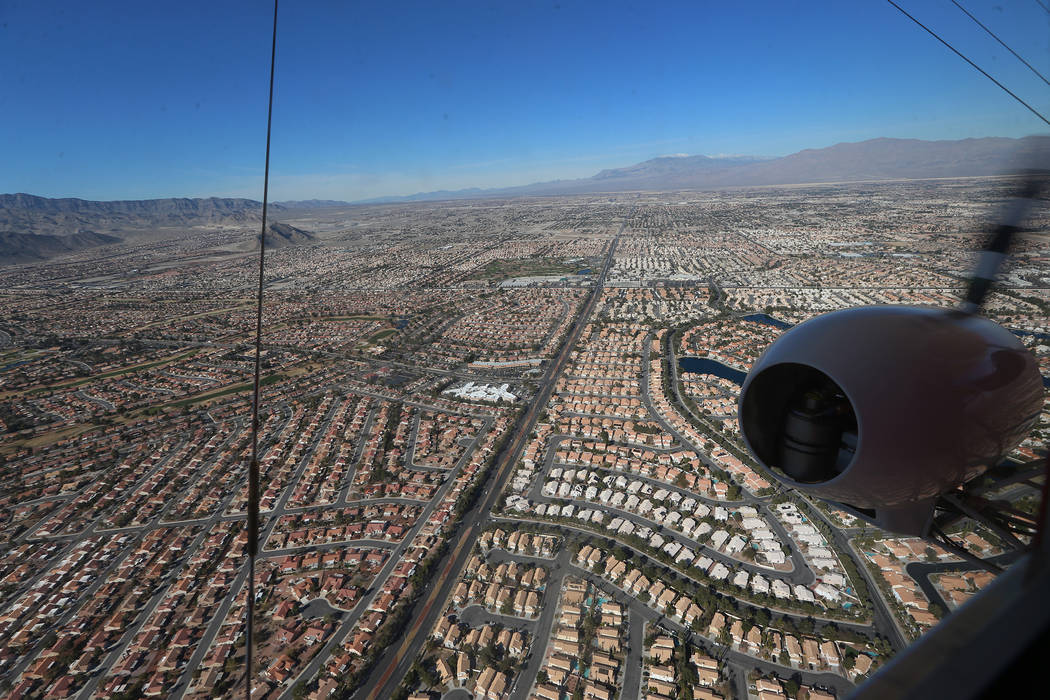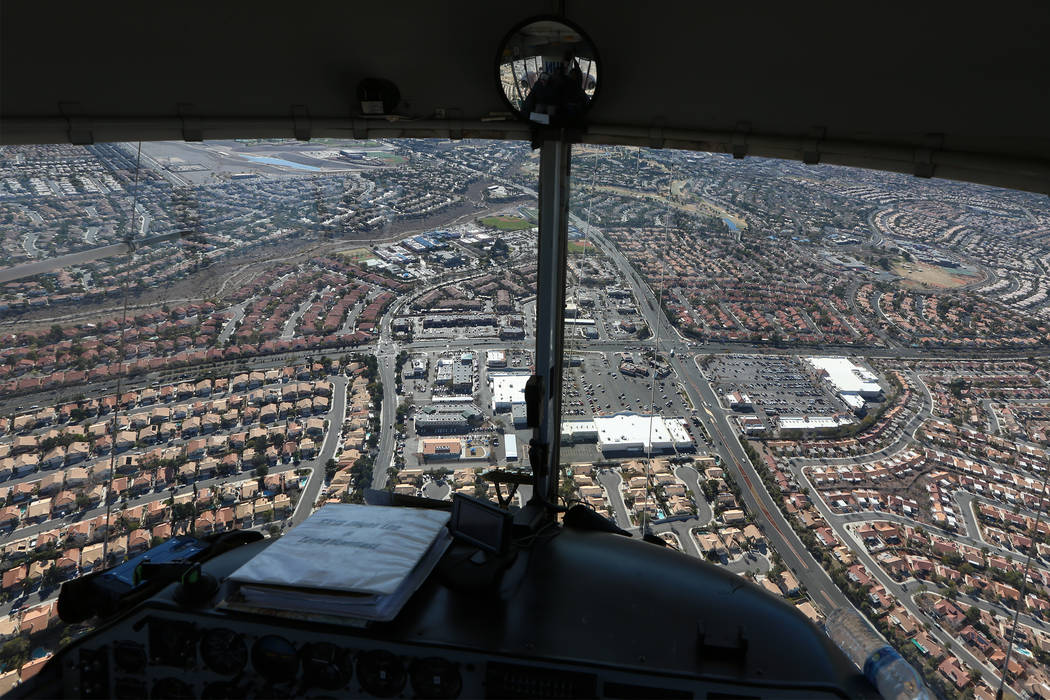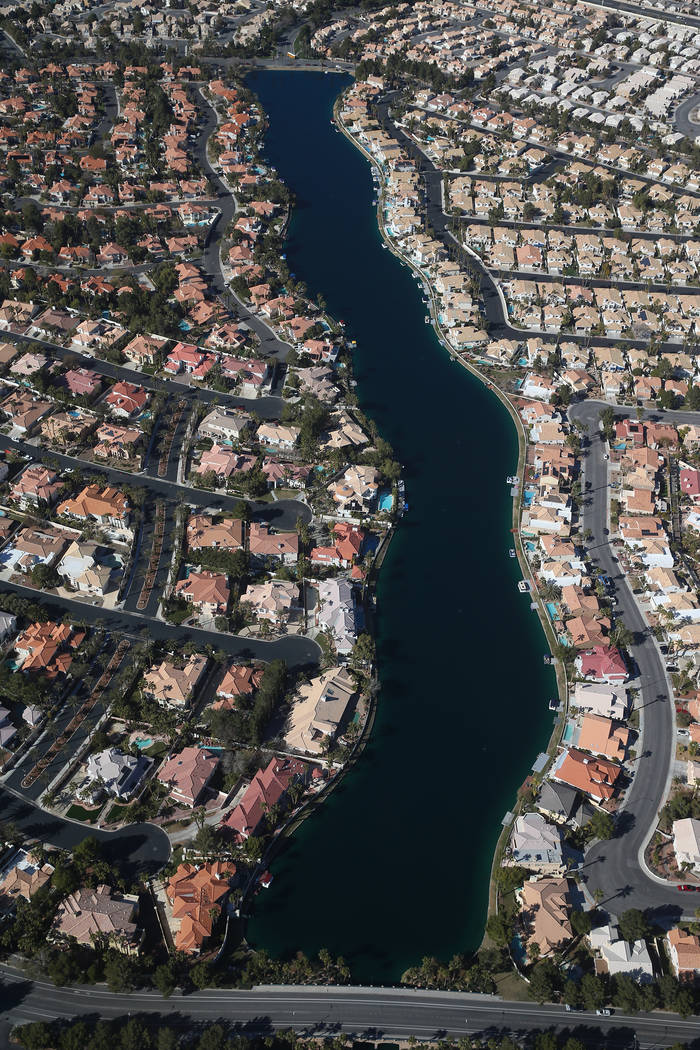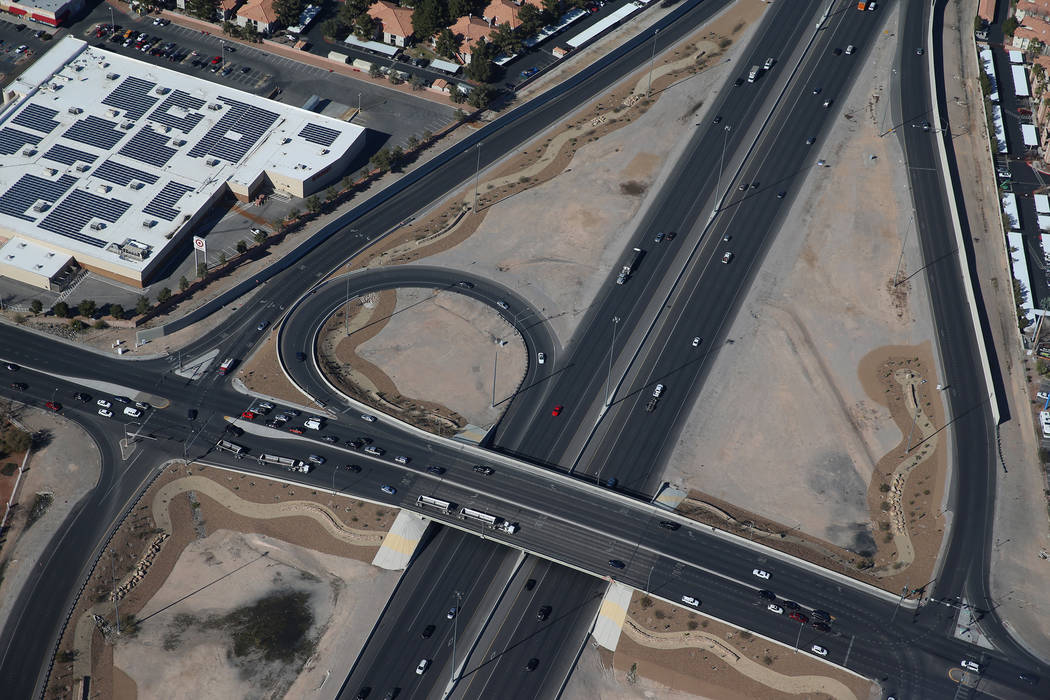 Carnival Cruise flew a blimp over the Las Vegas Valley on Thursday in a promotion for its new Carnival Panorama ship.
The 120-foot-long AirShip will fly over and visit popular culture and entertainment locations.
Piloted by veteran airship pilot Steve Adams, the blimp will travel on to Phoenix, after Las Vegas, and has already had a month-long tour of California.
While in Las Vegas, the AirShip hosted its first-ever wedding, complete with an appearance by Elvis.