Cary Casey, water authority finance director, dies at 65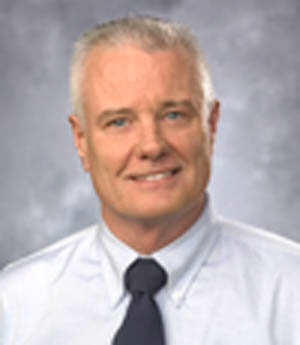 For more than a quarter century, Cary Casey was the man behind the money at the Las Vegas Valley Water District and, later, the Southern Nevada Water Authority.
The longtime finance director for both agencies died June 24 after a battle with cancer. He was 65.
Casey was hired as controller and director of financial management for the water district in 1986. He managed the finances for the state's largest water utility through a period of rapid expansion, and he did the same for the water authority after its formation in 1991.
Pat Mulroy, who serves as general manager for the two agencies, described Casey as the "financial brains" of both operations.
"He was one of those rare individuals who was always seeking solutions no matter how daunting the challenge. His genius and his wit will be missed terribly by everyone at the district," she said. "For me personally, his passing leaves me devastated; having him in my life has been an incredible gift, the memory of which I will always cherish."
Casey was born Oct. 17, 1945, in Corpus Christi, Texas.
He worked on an oil rig in Alaska before being drafted into the Army. He served with the 101st Airborne Division during the Vietnam War, then went to college.
A graduate of the University of Nevada, Las Vegas and a certified public accountant, Casey started his career in financial positions with several resorts and as an auditor for the Nevada Gaming Control Board.
An obituary prepared by his family described him as an avid skier and golfer who "could build anything."
He is survived by his father, William; brother, Kevin; daughter, Evan; son, Connor; daughter-in-law, Jennifer; and his wife, Heather.
His memorial will be at 10 a.m. Saturday at Palm Mortuary, 7600 S. Eastern Ave.
Contact reporter Henry Brean at hbrean@review
journal.com or 702-383-0350.