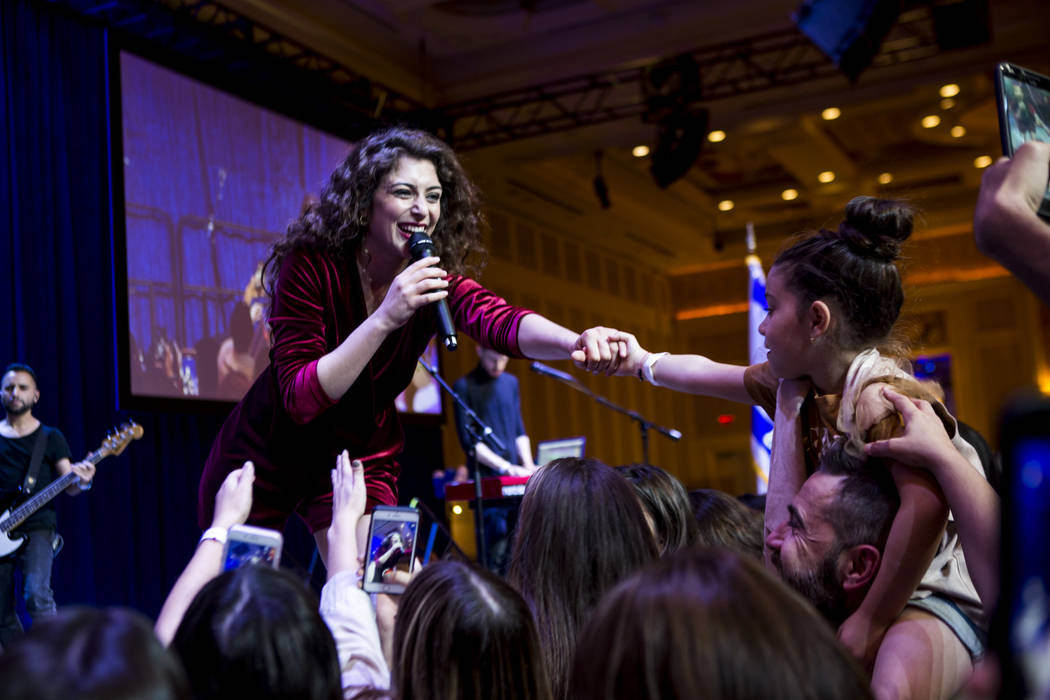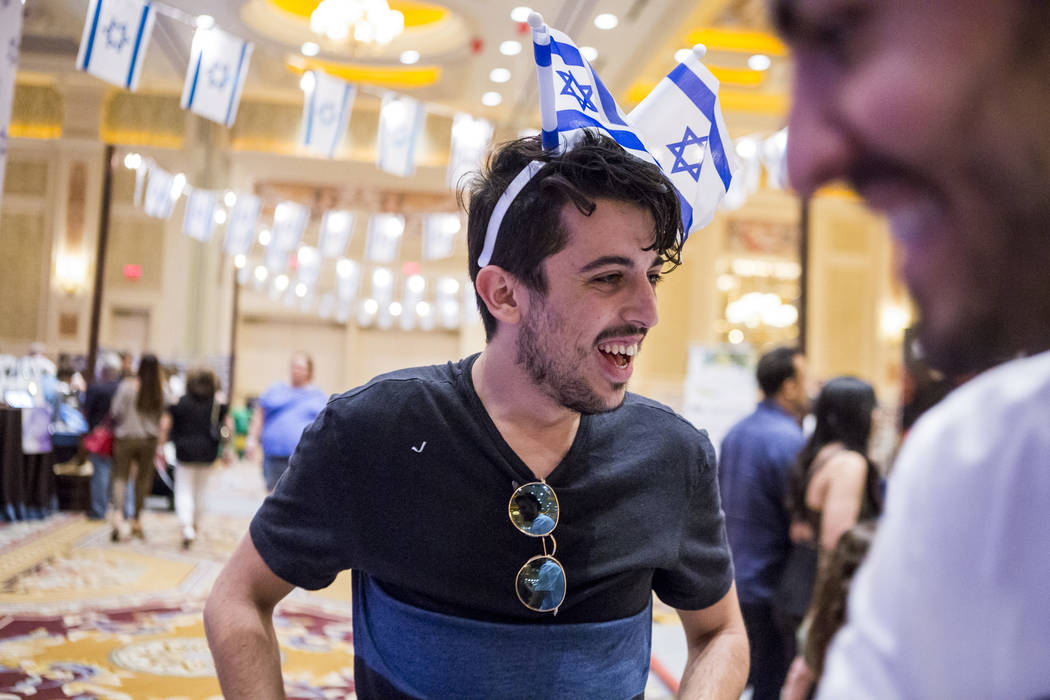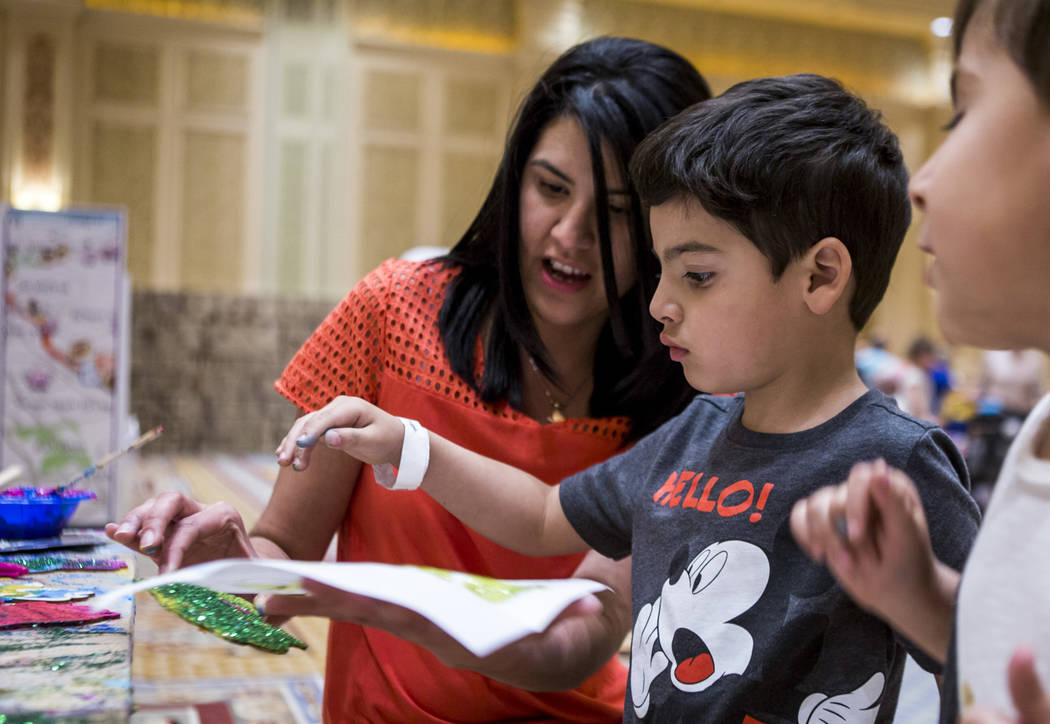 On Sunday, people from across the Las Vegas Valley came together for the Celebrate Israel Day Festival at the Palazzo Ballroom in The Venetian.
The festival, which featured singing, games and more activities, celebrated Israel's 70th Independence Day. The modern Jewish state was established on May 14, 1948.
During the past week in Israel, parks and beaches were packed with people celebrating the country's Independence Day with barbecue and parties or by watching air force fly-bys or hiking in nature.
Prime Minister Benjamin Netanyahu attended the country's annual Bible Quiz, in which young Jewish scholars from around the world compete.
— The Associated Press contributed to this report.