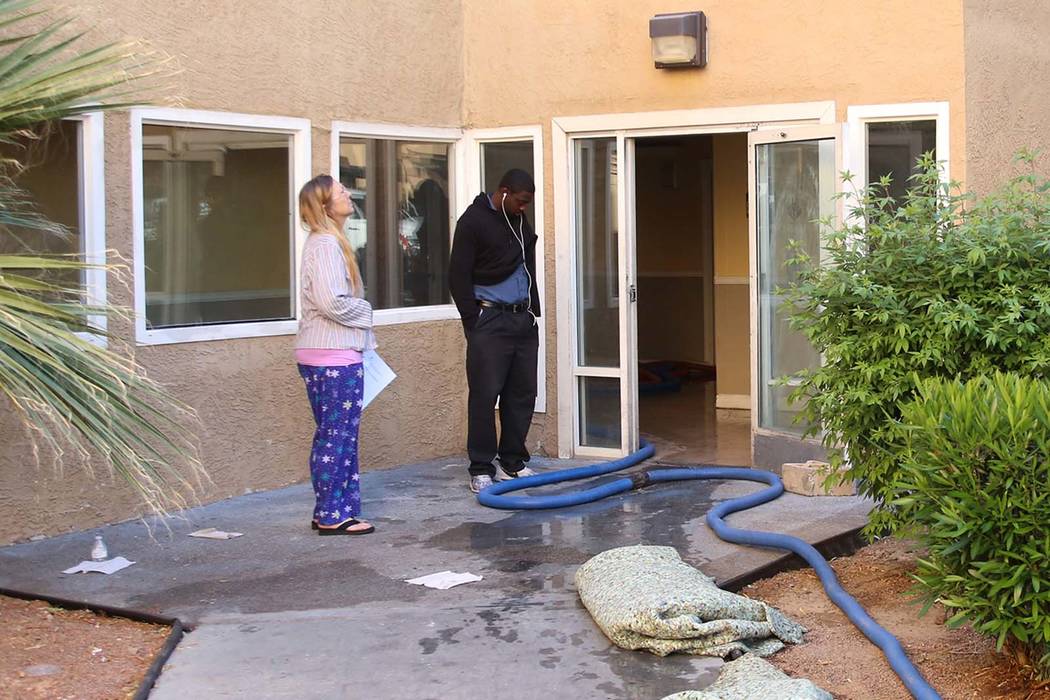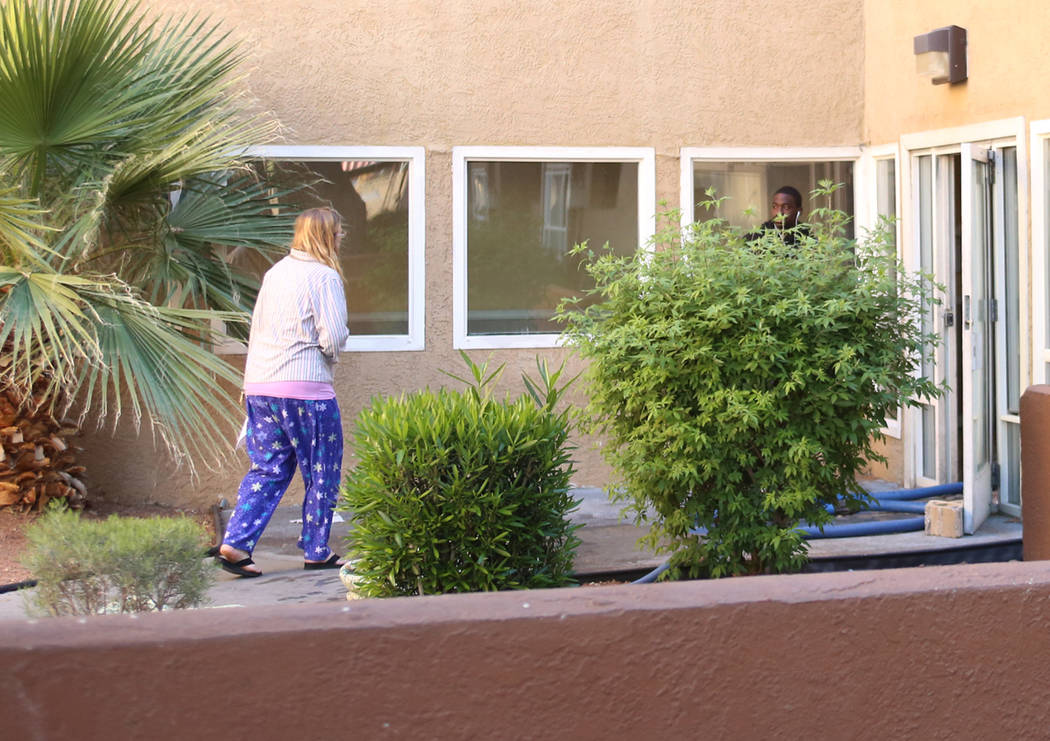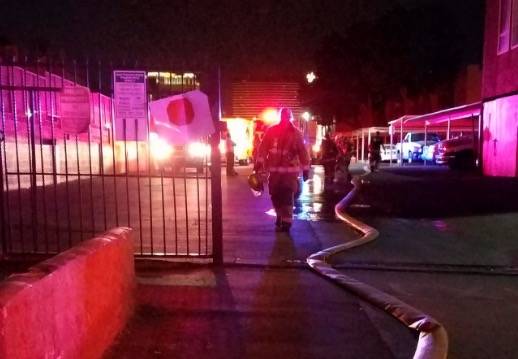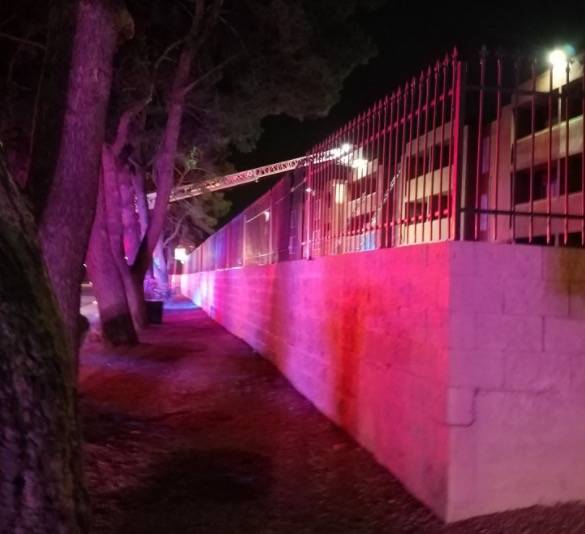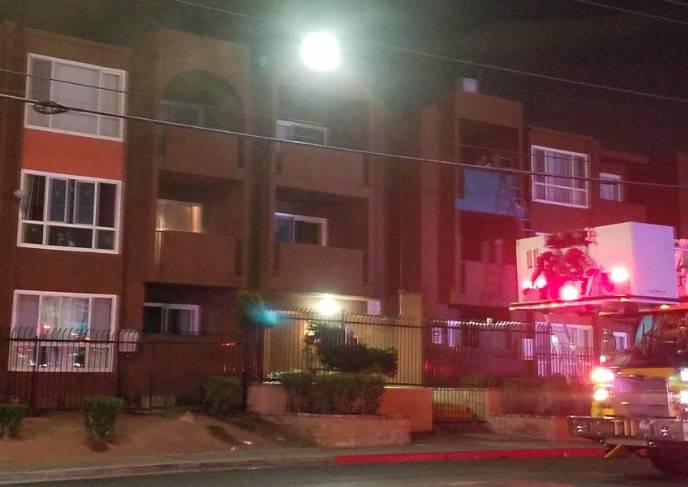 More than 80 people were displaced after a two-alarm apartment fire Wednesday morning in the central Las Vegas Valley.
The Clark County Fire Department responded about 12:45 a.m. to the fire at 995 Sierra Vista Drive, near Desert Inn Road and Swenson Street.
The American Red Cross reported it is helping 83 people after the multi-unit fire at Villas at Desert Pointe Apartments.
— Mike Shoro (@mike_shoro) May 17, 2017
,
Witnesses reported several people trapped in balconies at the complex as well as smoke and flames. Britany Davis, 28, said she was stopping by a nearby 7-Eleven when she noticed smoke. She said there was a woman trapped in an apartment balcony. She said she led and pointed out to the firefighters where the woman was. Crews then rescued her.
"She was really thankful, and she bought me a drink and tried to give me money," Davis said. "But I said, 'No.'"
Deputy Fire Chief Jeff Buchanan said the fire appeared to start on the first floor before burning through a common wall and spreading upward. Flames reached the upper floors and attic space, he said.
Firefighters attacked offensively and knocked down the fire about an hour later. Nobody reported injuries.
"All occupants were able to safely evacuate," she said.
Buchanan said 45 apartments were affected but only five had severe damage. Some of those apartments only lost utilities. Residents could return to those units.
Kristin Korlin, 30, lives in the apartment building. She said she smelled smoke, prompting her out onto her balcony. However, she initially thought the smoke was from elsewhere. She wasn't aware her building was burning until she heard somebody from the 7-Eleven shouting to her about the fire.
Korlin said she grabbed a few belongings and left through her front door. She met others in the hallway and began knocking on neighbors' doors to alert them of the fire. After escaping the building, she said she saw a family trapped on their balcony before crews rescued them.
"That was the worst thing," Korlin said, "there was so many people, you didn't know if they got in or out."
Damage hadn't been estimated.
Contact Mike Shoro at mshoro@reviewjournal.com. Follow @mike_shoro on Twitter.