Changes could ease burden on Las Vegas court's self-help center
Updated September 14, 2018 - 6:41 pm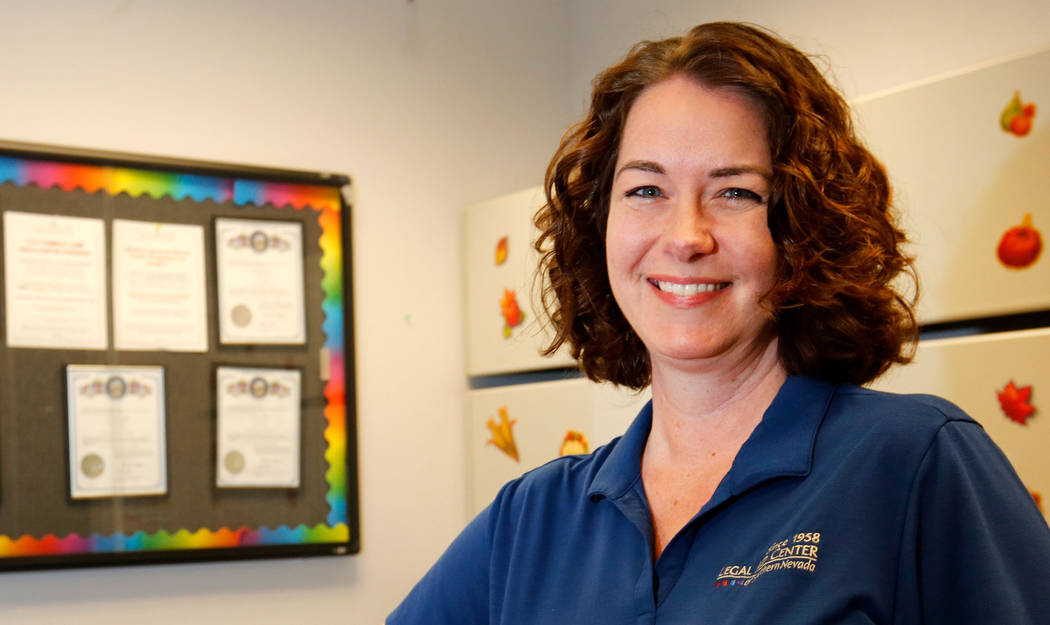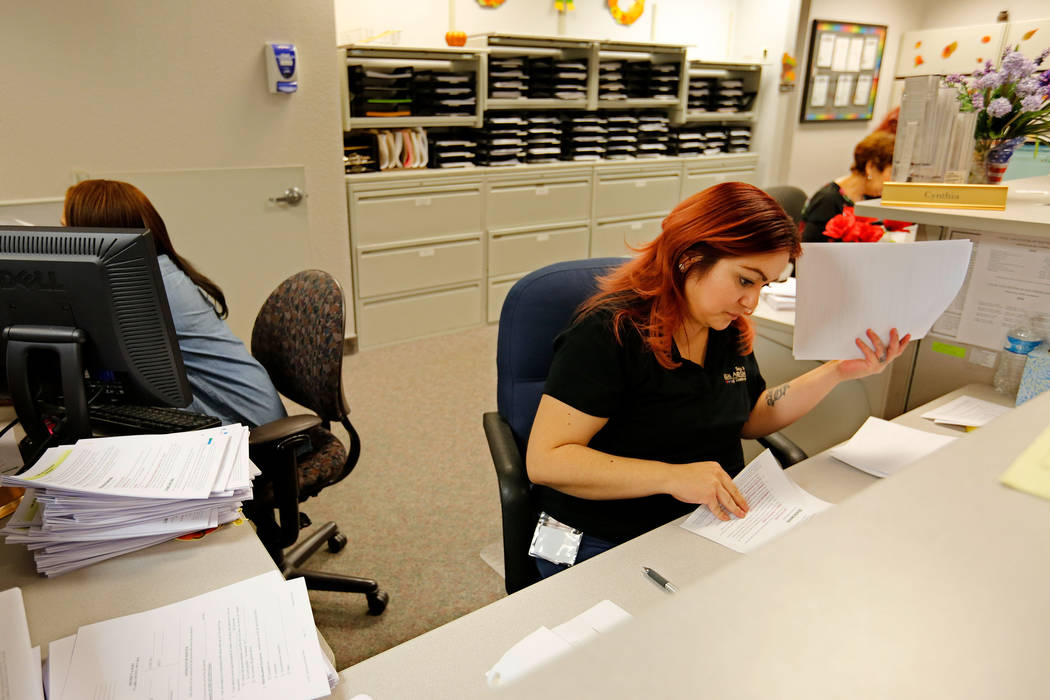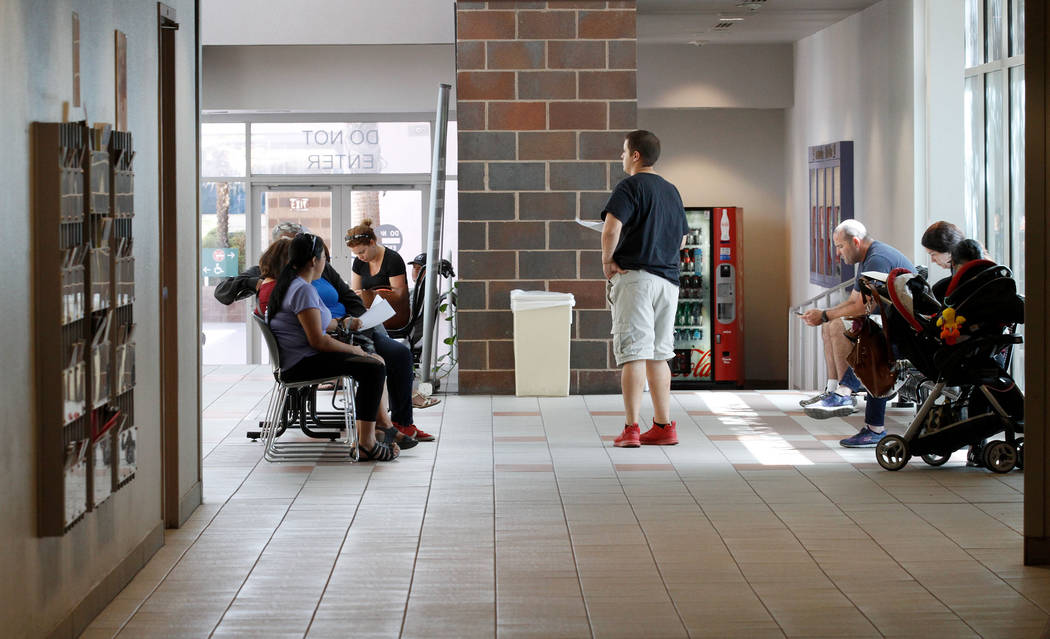 At about lunchtime most weekdays, it's common to see the atrium of the Clark County Family Court building full of people with numbered tickets in their hands.
Many of these men and women aren't there to appear in front of a judge. Instead they are waiting for help with one of the most basic but daunting parts of the judicial process: completing paperwork.
Inside the nearby Family Law Self-Help Center, one attorney and five staff members bustle about a small room answering questions and helping people fill out forms and navigate legalese. It's all free of charge.
"It's a small but mighty team," said Barbara Buckley, executive director of the nonprofit running the center, the Legal Aid Center of Southern Nevada.
Mighty, but perhaps bursting at the seams with demand.
At peak hours, patrons can sometimes wait more than an hour for their to be number called. In 2013, the center served about 38,000 people; last year the staff members helped more than 49,000.
"That's because the average person in Clark County cannot afford a lawyer, so they represent themselves in court," Buckley said.
She said she hopes two changes will slash the amount of time people need to spend at the courthouse.
First, the center is in the process of doubling its staff to 12 employees. Another attorney starts work on Monday.
Second, this month the center began helping people file for temporary protective orders, a service previously provided by court employees. That will turn a two-stop trip into one for people who also want to file for divorce or fill out child custody paperwork.
Chief District Judge Linda Bell said streamlining the process will ensure more access to the justice system. Carving out enough time to file court papers can be difficult for those who are working or have children.
"The easier and quicker we can make the process available to people, the more likely they are to come in, the more likely they are to seek the assistance that they need," she said.
The Clark County Commission voted this month to put the changes into place.
The cost of the new employees at the center will be offset by eliminating its office devoted to temporary protective orders and reassigning the employees there to other positions, District Court Executive Steve Grierson said.
The changes should prove beneficial to customers such as Diana Czaruk, a 36-year-old seeking a divorce. Czaruk said an attorney wanted $3,500 upfront to take on her case, but she got the free advice at the Family Law Self-Help Center .
Czaruk said she was able to find the court forms she needed online. However, she still had questions about how to complete the paperwork.
"These forms can be quite confusing," she said. "It's a lot easier to get your questions answered face-to-face than online."
Contact Michael Scott Davidson at sdavidson@reviewjournal.com or 702-477-3861. Follow @davidsonlvrj on Twitter.