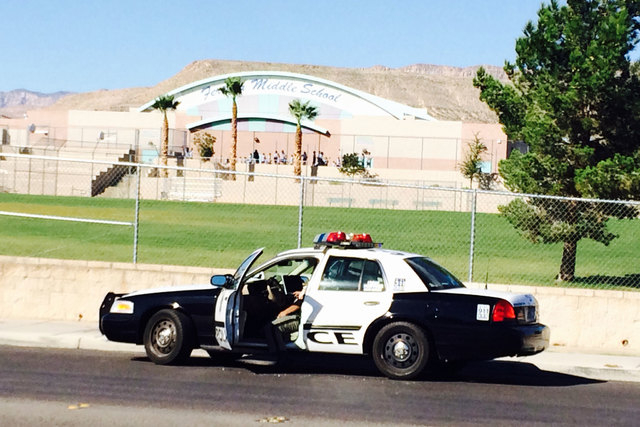 The driver who struck a child in a Friday morning hit and run near a southwest valley middle school returned to the scene less than an hour later, according to Las Vegas police.
The accident occurred about 8:30 a.m. near Mesa Vista Avenue and Grand Canyon Drive, less than a mile away from Fertitta Middle School. Few details were released on the car in question, but police said it was a dark-colored SUV.
The driver returned to the scene about 45 minutes later, Metro spokeswoman Laura Meltzer said Friday afternoon.
The juvenile was transported to University Medical Center with a cut on his head, Meltzer said. Police said his injuries did not appear to be critical.
Information about whether or not the driver would be cited was not available Friday, Meltzer said.
Reported Kimber Laux contributed to this story.
Contact reporter Cassandra Taloma at ctaloma@reviewjournal.com or 702-383-0381.