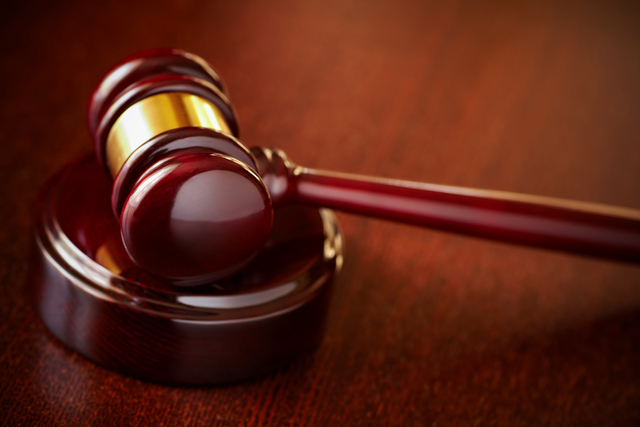 A former Spring Valley Montessori School worker charged with receiving and possessing child pornography has been ordered back into federal custody.
In a two-page order made public Monday, U.S. Magistrate Cam Ferenbach said he was concerned about the mental health of John-Benedict Galang Alcantara.
No conditions of release could protect the public from Alcantara, the magistrate wrote.
Ferenbach also said he was concerned about Alcantara's competency to stand trial and likely would take up the issue after federal prosecutors filed court papers seeking a hearing on the defendant's mental condition.
Alcantara, 24, who defense lawyers said has had a history of psychiatric problems, had turned himself in to federal authorities Wednesday on the felony charges.
Following a hearing Wednesday, Ferenbach ordered Alcantara released on his own recognizance but with several restrictions, including home detention under the care of his mother Susan, the director of the Montessori school.
But prosecutors went back to Ferenbach on Thursday with new issues raising concerns about Alcantara's release, and Ferenbach ordered him back behind bars.
At his initial hearing last week, Special Assistant U.S. Attorney Allison Herr told Ferenbach that investigators found child pornography on his bedroom computer at his mother's home and on four computers at the Montessori school, which caters to children up to age 14. In his bedroom, investigators said they found a life-size doll dressed as a child on his bed and cartoon images of child erotica on the walls.
Alcantara was a physical education teacher and computer expert at the school, Herr said. He confessed that he had been downloading child pornography off the Internet for two years, she said.
The prosecutor sought to have Alcantara detained as a threat to the community, but Ferenbach said at the time that the conditions of his release were enough. Defense lawyer Dayvid Figler said Alcantara has had mental health issues his entire life and spent time at a state-run psychiatric facility in April.
His family removed him from working at the school after it learned he had come under criminal investigation, Figler said.
Contact Jeff German at jgerman@reviewjournal.com or 702-380-8135. Find him on Twitter: @JGermanRJ.