Citation says Nevada Supreme Court justice's wife punched man after crash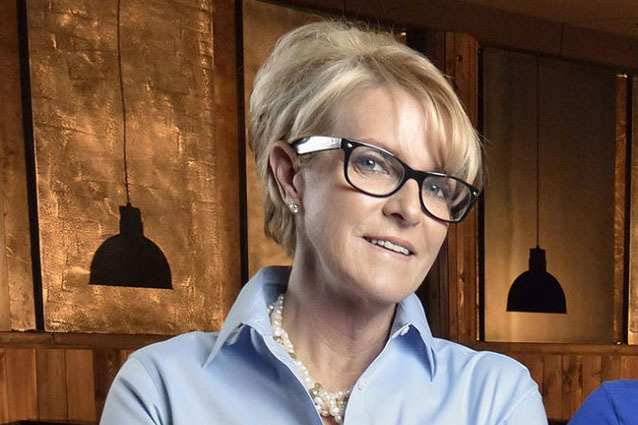 A battery citation indicates that Leslie Parraguirre, wife of Nevada Supreme Court Justice Ron Parraguirre, punched a man in the face and kicked him after a traffic collision that led to her October arrest on a DUI charge.
On Thursday, District Attorney Steve Wolfson said his office had insufficient evidence to prosecute the battery charge, which was dismissed in February.
"We requested the officer's report and never received it," Wolfson said.
Las Vegas police spokesman Jesse Roybal said officer's reports are not routinely prepared, and he could not find one in the battery case.
Roybal said a crime report was taken for a battery, but he could not immediately determine whether it was provided to the district attorney's office. The Las Vegas Review-Journal requested a copy of the report Thursday but did not receive a response before the end of Metro's business day.
Wolfson said he considers Ron Parraguirre a friend but has never discussed the case with him.
"I think that Justice Parraguirre is an honorable and ethical judge, and he knows the rules of ethics, and it would be inappropriate for him to make that phone call," Wolfson said.
He also said the prosecutor who screened the case did not discuss the battery charge with him before declining to pursue it.
"I was consulted on the DUI case," said Wolfson, calling it "the more serious case."
Leslie Parraguirre, 57, of Las Vegas was arrested Oct. 30.
"She's embarrassed and deeply regrets the situation," defense attorney Richard Wright said Wednesday. He has declined to comment on the battery allegations.
A criminal complaint, filed Dec. 15, charges Leslie Parraguirre with two misdemeanors: drunken driving and failing to decrease speed to avoid a collision. A bench trial is scheduled for April 7 before Las Vegas Justice of the Peace Karen Bennett-Haron.
A battery citation, obtained Thursday from the Las Vegas Justice Court clerk's office, indicates that the violation occurred shortly after 9 p.m. on Oct. 30 at Charleston Boulevard and Indigo Drive, the same location listed under the two charges in the criminal complaint.
The citation indicates that Leslie Parraguirre was driving a sport utility vehicle and "had been drinking."
According to the citation, she willfully and unlawfully used force and violence on Oliver Gomez-Baez by punching him "once in the face" and kicking him once.
"Without the officer's report, it's difficult for us to move forward on the battery charge," Wolfson said.
The officer listed on the citation is Jake Grunwald. The word "refused," in all capital letters, appears on the defendant's signature line.
According to the criminal complaint, Leslie Parraguirre failed "to decrease speed when necessary to avoid a collision with Maria Presa and/or Oliver Gomez Baez" on Oct. 30.
Attempts to reach Presa and Gomez-Baez on Thursday were not successful.
Wolfson said he has met Leslie Parraguirre, who operates an interior design company in Las Vegas, "a few times over the years."
Ron Parraguirre, a former Las Vegas municipal judge and Clark County district judge, joined the high court in 2004.
Contact reporter Carri Geer Thevenot at cgeer@reviewjournal.com or 702-384-8710. Find her on Twitter: @CarriGeer