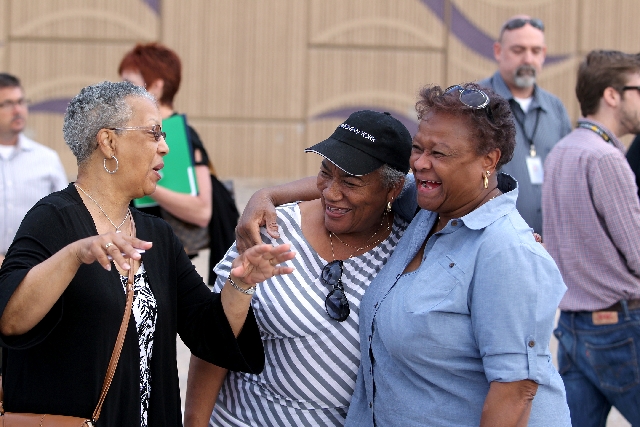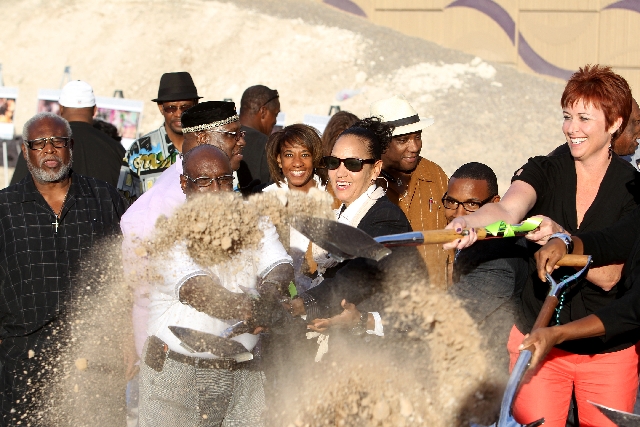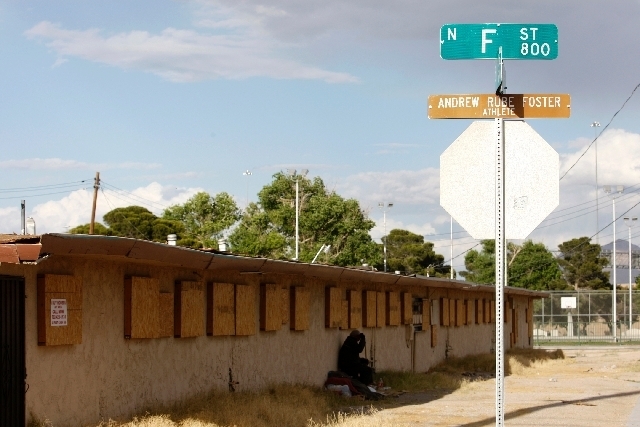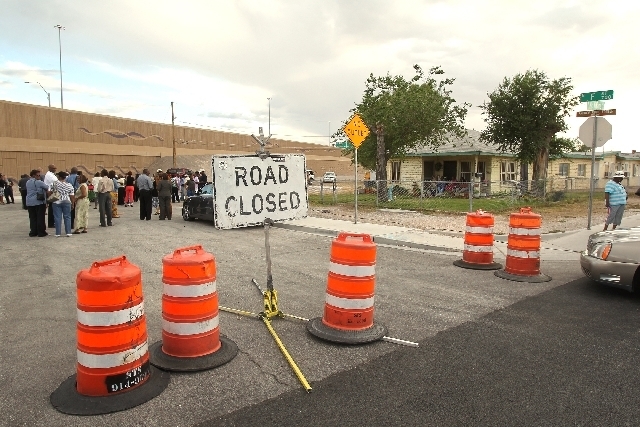 Five years ago, the city effectively cut off the historic West Las Vegas neighborhood from downtown.
On Monday, the city and the community took one of the final steps toward reopening F Street when it ceremonially broke ground on the project.
"Today is a day of moving forward on this project," said Las Vegas City Manager Betsy Fretwell during the ceremony.
In 2008, F Street was closed for the widening of Interstate 15. City officials thought it would help make the neighborhood safer with less "cut-through" traffic.
Instead, they were met with an outcry from residents of West Las Vegas, the area generally bordered by Carey Avenue on the north, Bonanza Road on the south, I-15 on the east and Rancho Drive on the west. Community members rallied together to fight for the street's reopening.
They held dozens of meetings, marched on City Hall and filed a lawsuit seeking to reopen the road.
Some thought that it would be a good idea to bring in national leaders with hopes of drawing more attention to the issue. But the Rev. S. S. Rogers, of the Greater Mt. Sinai Missionary Baptist Church and a member of the F Street Coalition, a group formed to push for the reopening of the street, argued that community members should be heard instead.
"If we at home can't fight for home, how can someone away from home fight for home?" Rogers asked. "If we do it on our own, from a community standpoint, we'll be able to win the battle."
Assembly Bill 304, passed in June 2009, required the city of Las Vegas and the state of Nevada to cooperate and fund steps for the approval, design and construction of the project to reopen F Street.
Not only was the community's voice heard, but city leaders went to the community to figure out exactly what they wanted out of the new F Street.
"All through the process, the community worked side by side with the city and the state, giving us critical input on the design of the street, the aesthetic appearance, and more," Fretwell said. "There's no doubt this is truly a community driven project. This is what citizen engagement is all about."
According to city officials, the
$13.6 million project will involve constructing bridge structures and an interchange ramp over F Street, reconstructing F Street from Bonanza to Washington Avenue, adding aesthetic elements celebrating the history of West Las Vegas and utility and storm drain improvements to accommodate the new underpass.
Construction is set to start on the first Monday of June and is expected to be finished by the end of 2014, officials said.
"It's a blessing in disguise," Rogers said. "F Street will never be the same."
Contact reporter Colton Lochhead at clochhead@review
journal.com or 702-383-0264.