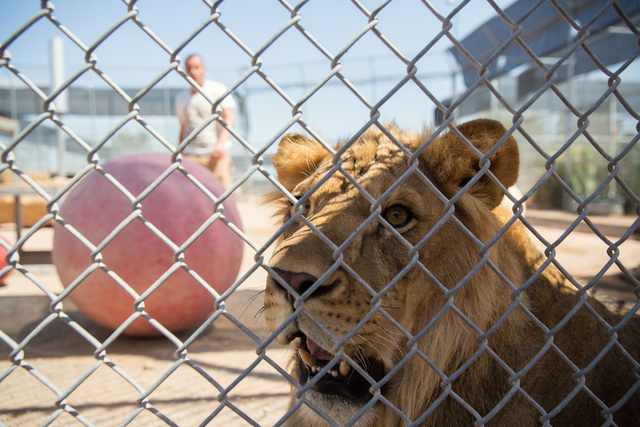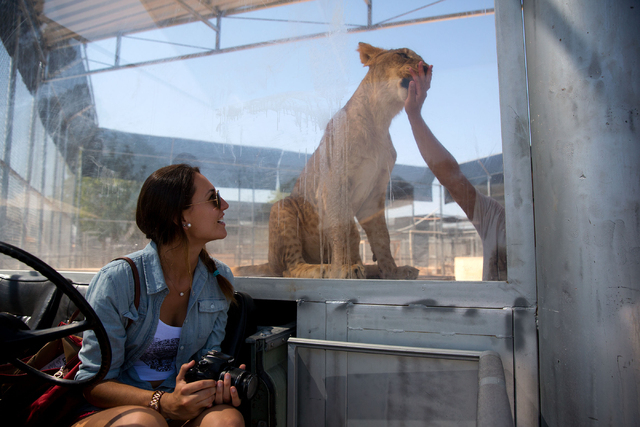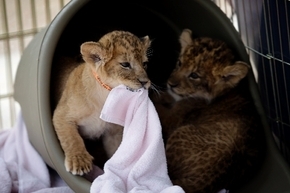 Clark County commissioners on Wednesday delayed making any decisions on revoking the permit of a 46-lion facility that has more animals than allowed.
But both sides are still working on a compromise for the Lion Habitat Ranch near Henderson which also has a giraffe, emus and ostriches.
Keith Evans, president of the nonprofit foundation that operates the habitat, said he's pleased with how talks have progressed. He said language of an agreement will be looked at in the next couple of weeks.
The facility is only permitted for 40 animals, but has well beyond that. But some 15 of the lions are 20 years old — at the sunset of their cat lives — and a potential agreement could get the numbers down by not replacing lions that die.
"We're trying to work this out," Evans said.
The issue will come back before commissioners March 18.
Commission Chairman Steve Sisolak said the big issues are breeding and the number of animals at the facility.
Reaching the population figure through natural reduction as animals die appears to be how the two parties will resolve the issue.
"In principle, I think we've come to a compromise," Sisolak said, adding that attorneys will work on the language of the agreement.
Sisolak also complimented the lion habitat and said it's a beautiful, well-kept facility.
Evans said he's willing to stop breeding and address any other concerns. He said he appreciates Sisolak's efforts to work on a compromise.
County officials also had concerns about an "unrestrained lion cub" in the facility's front yard and the ability of guests to go beyond security fences to feed the lions. But Evans has said the cub is surrounded by 10-foot high block walls, and guests can only feed lions with approval and a trainer on both sides.
Visitors feed lions by holding a barrier and using a mallet to push food through it.
The ranch is on 6 acres east of Las Vegas Boulevard near the M Resort. Evans was approved for an exotic animal compound in 1999 and transported lions to MGM Grand until the resort's habitat shuttered in 2012.
When the resort got out of the lion business, Evans opened the ranch to visitors. It still has former MGM lions.
The facility remains open while both parties work on the compromise.
Contact Ben Botkin at bbotkin@reviewjournal.com or 702-405-9781. Find him on Twitter: @BenBotkin1.
READ MORE: Lion Habitat Ranch in danger of shut down