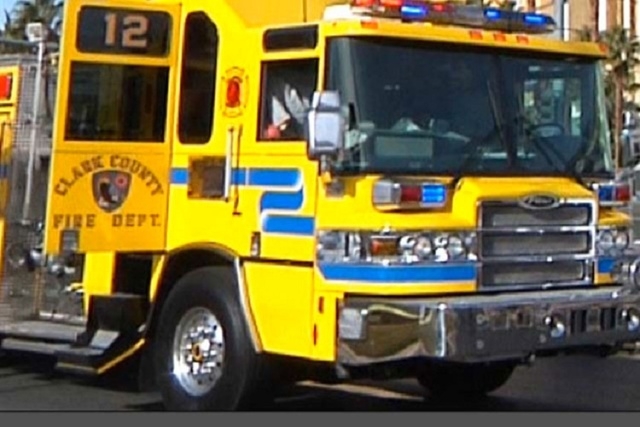 Clark County can't seem to get enough of the small screen.
A little more than two years after the former county coroner and district attorney signed separate TV deals, county leaders on Tuesday approved a preliminary agreement that would allow a Canadian production company to tell "untold stories" witnessed in Las Vegas emergency rooms and by the Clark County Fire Department.
Cineflix Inc. — the group behind "American Pickers" and "Gangland Undercover" — will be given supervised access to county property, vehicles and personnel under the terms of the six-month arrangement.
The company will also have to reimburse the county for any film shot on firetrucks and get officials' approval for any footage they want to air. Under the agreement, they would pay $300.00 for every hour of filming with county fire engines and $150.00 per hour for filming with smaller rescue vehicles.
County Fire Chief Greg Cassell said the company approached his department about the as-yet-unnamed show earlier this year.
He said the show would use interviews with first responders and dramatized re-enactments to reconstruct notable real-life emergencies Southern Nevada has seen in recent years.
If it makes to the the airwaves, Cassell said he hoped the show would help "raise awareness of public safety issues."
"Postmortem in Vegas" — a docudrama-style reality show featuring former Coroner Mike Murphy — died of apparently natural causes in October.
A county spokesman said the show aired one pilot episode on the Lifetime network but was not renewed.
He said "Vegas D.A.," starring District Attorney Steve Wolfson, has attracted interest from three networks and is the subject of "serious, ongoing discussions" about how to bring it to air.
Commissioners approved the county's latest TV agreement without comment as part of Tuesday's consent agenda.
Contact James DeHaven at jdehaven@reviewjournal.com or 702-477-3839. Find him on Twitter: @JamesDeHaven