Clark County fuel tax hike measure tweaked for Nov. 8 ballot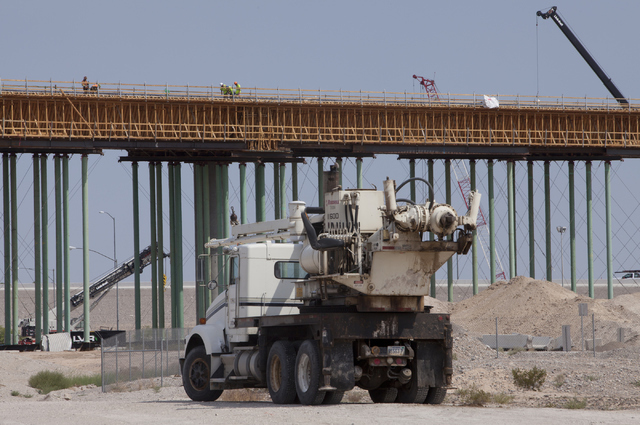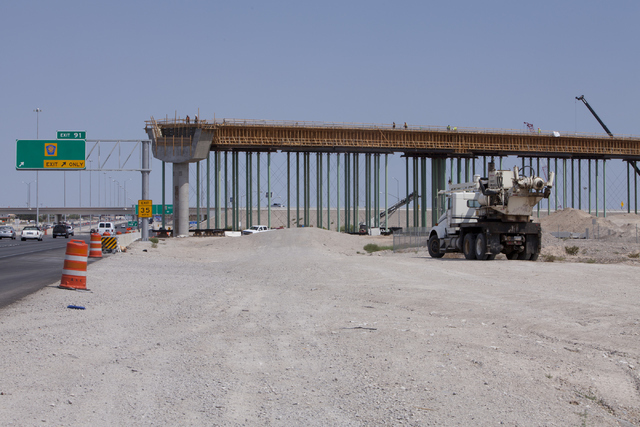 The second time appeared to be the charm.
The Clark County Commission unanimously agreed Tuesday to tweak the wording of a ballot measure asking voters if they're willing to pay more at the gas pump to raise a projected $3 billion for nearly 200 street and highway improvements over the next decade.
If the measure is approved, motorists could pay see an estimated 36.32-cent jump for a gallon of gasoline, compressed natural gas, liquefied petroleum gas and diesel fuel by the time the tax expires on Dec. 31, 2026, based on a 4.54-percent rate of inflation, according to figures provided by the Regional Transportation Commission of Southern Nevada.
"When this passes, and I hope it does pass, it benefits both Southern Nevada as well as projects on a statewide level, and I think that's really key," said Commissioner Chris Giunchigliani, who also sits on the RTC's board of directors.
The measure calls for extending the county's fuel revenue index tax that went into effect in 2013. It has slowly grown to 10 cents per gallon and projected to raise up to $800 million by the end of this year, RTC officials said.
Before 2013, Southern Nevada motorists paid a 52-cent tax for every gallon of gasoline. Combined with the fuel revenue index tax, drivers now pay 62 cents per gallon. If the measure is approved, they could pay 98.32 cents per gallon in taxes by 2026.
Earlier this month, the commissioners rejected draft language for the ballot question and directed county staffers to change some of the terminology.
The Nov. 8 ballot question will ask: "Shall Clark County continue indexing fuel taxes to the rate of inflation, through Dec. 31, 2026, the proceeds of which will be used solely for the purpose of improving public safety for roadway users and reducing traffic congestion, by constructing and maintaining streets and highways in Clark County?"
Commissioner Larry Brown, who serves as chairman of the RTC's board of directors, said he was "very comfortable with the simple message."
"Everybody has a different way to state a question," Brown said. "It's a matter of semantics."
The measure's phrasing was disputed earlier this month when Commission Chairman Steve Sisolak took issue with describing the money for road infrastructure and maintenance as "public safety."
Although he voted for the measure's wording this time around, Sisolak said on Tuesday that he was concerned that voters might not take the time to understand how the tax is tied to economic inflation.
"It's too easy to vote no, and I don't want them to vote no," Sisolak said. "I want to give them a reason to vote yes. I don't want it to seem like this could be a huge number."
Several ongoing projects might not be fully completed as planned if voters don't approve the updated fuel tax measure, RTC officials said. Among them:
■ A new Sky Pointe interchange at U.S. Highway 95 and the 215 Beltway, where the Nevada Department of Transportation is building ramps. The $155 million project also calls for widening the northbound Beltway to three lanes in each direction.
■ A $20 million study on how Interstate 11 would connect from Boulder City, through the Las Vegas Valley and into Northern Nevada.
■ A study to connect the southbound U.S. Highway 95 to the westbound Beltway in Henderson was funded by the current fuel revenue index tax, but the $100 million project is expected to be financed by the tax extension.
■ A study to improve Las Vegas Boulevard, between Stewart and Sahara avenues, was funded by the current fuel tax, but the $45 million project is supposed to be paid for by the tax extension.
"For us to take on this tax, we have to make sure we do what we say we're going to do," Commissioner Lawrence Weekly said.
To see a complete list of planned projects that would be funded by the fuel tax extension, visit: www.rtcsnv.com/fri.
Contact Art Marroquin at amarroquin@reviewjournal.com or 702-383-0336. Find @AMarroquin_LV on Twitter.