Clark County grants first historical designation to Liberace Mansion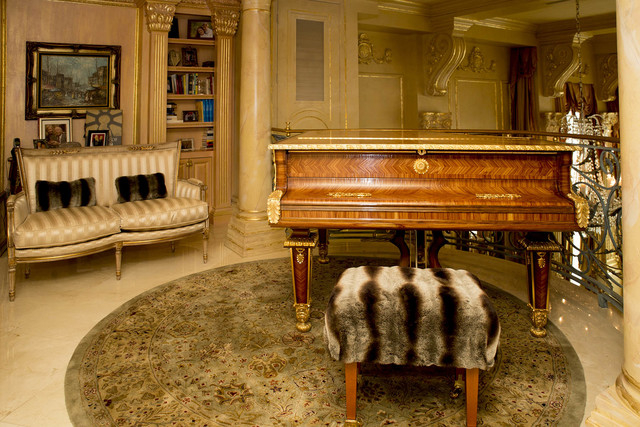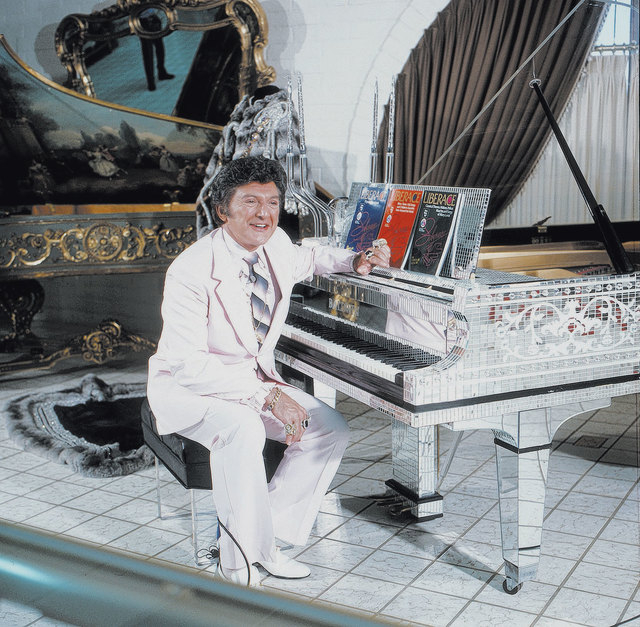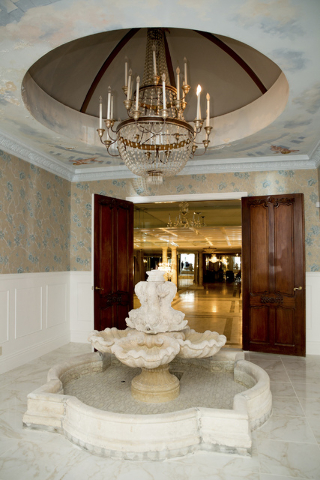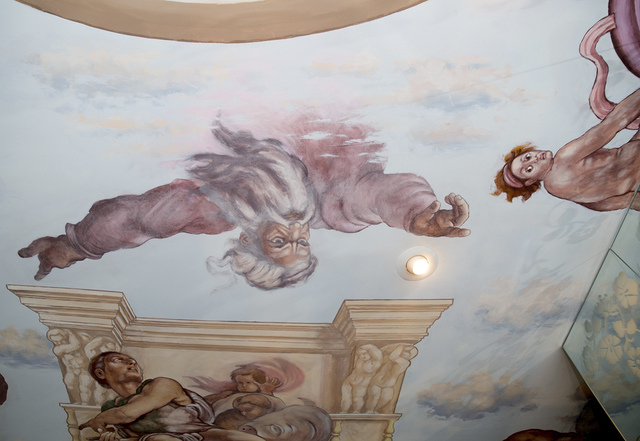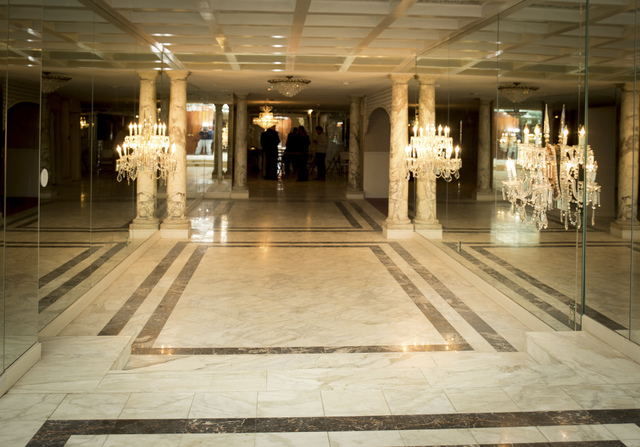 Liberace has long been part of Las Vegas' history. Now the iconic sequin-clad piano player's Las Vegas legacy is a little more official.
The Clark County Commission gave its first historic designation to the Liberace Mansion on Wednesday.
The mansion at 4982 Shirley St. is tucked away in an otherwise understated neighborhood located between the University of Nevada, Las Vegas and McCarran International Airport. It's owned by United Kingdom businessman Martyn Ravenhill, who has made a project out of restoring the place to preserve the opulent icon's legacy.
Wladziu Valentino Liberace bought the property in 1974 and it has contributed to Las Vegas' history even after Liberace's death in 1987. Ownership changes saw it as an event space, making it the backdrop of weddings and some proms.
A 2006 purchase for $3.7 million led to a starring role in one Las Vegas' sadder stories: The housing crisis.
The 2010 foreclosure left the villa in disrepair, but also attracted attention. Ravenhill learned the 14,939-square-foot home was for sale and ended up snagging it for $500,000. The Liberace fan has since made it a mission to bring Liberace's luster back to the space.
"The historical designation will help safeguard the vision and initial design of the residence as envisioned and executed by Liberace and to preserve the integrity and maintenance of the mansion," according to the application, which also boasts that the new status, "will allow Liberace's legacy to continue to bring joy to many star-enthralled visitors."
The application says the mansion will be opened for public viewing, events and educational programming, which it expects will help strengthen Clark County tourism.
"The Liberace Foundation for the Performing and Creative Arts was thrilled to consult with Mr. Ravenhill on his restoration of the former home of Liberace in Las Vegas," said Jonathan Warren, chairman of the foundation, a nonprofit organization dedicated to the showman that has control of his costumes, automobiles, antiques, art and jewelry and manages his brand.
"We congratulate him on the new designation, and are thrilled to be able to point to another shining example of the cultural value of Liberace's iconic and enduring legacy."
Commissioner Mary Beth Scow, whose district includes the mansion, said the designation includes restrictions on noise and parking to make sure neighbors are protected from the increased interest.
The county historic designation is fairly new and the Liberace Mansion was the first place to try for it, Scow said.
"I think it will be a nice addition to the community to have it as a historical designation," Scow said. "It's one more thing in Las Vegas that entices people here."
Contact Bethany Barnes at bbarnes@reviewjournal.com or 702-477-3861. Find her on Twitter: @betsbarnes