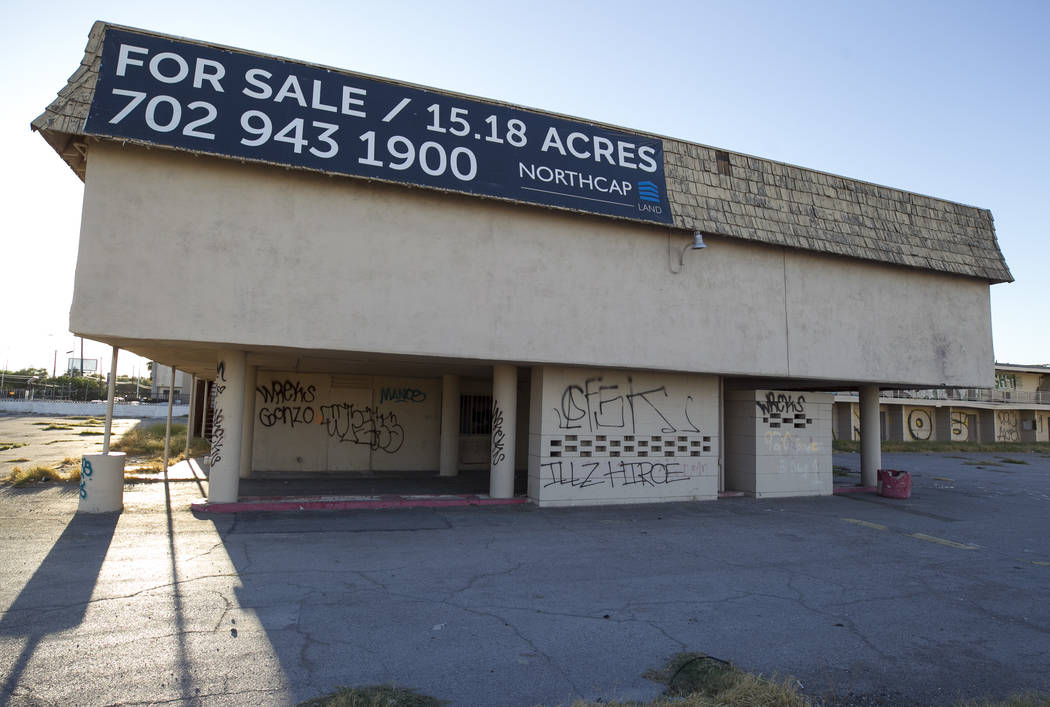 Clark County Commissioner Lawrence Weekly will host a town hall meeting Thursday to cull opinions about what should happen to the historic former Moulin Rouge property.
A judge last month approved Clark County's $6.2 million bid for the 15-acre site, meant to house a new Department of Family Services building. But county commissioners delayed approving the purchase to first solicit feedback about the plans.
The meeting is planned for 5:30 p.m. Thursday, at the Pearson Community Center at 1625 W. Carey Avenue in North Las Vegas.
"It's important that we give the community an opportunity to provide us their thoughts about how we want to move forward with this valuable and historic piece of property," Weekly said in a statement.
The three other groups that bid on the Bonanza Road site — which was home to the first desegregated hotel-casino in Las Vegas — want to revive the Moulin Rouge.
Weekly's district includes the historic property, which is located in the city of Las Vegas.
The property is on the National Register of Historic Places, but the remaining structures there have fallen into disrepair. Repeated fires have ravaged the buildings, and homeless people have been living there. Las Vegas city officials this month declared the remaining buildings an imminent hazard, and the site will be razed.
The Moulin Rouge sign is prominently displayed in the Neon Museum boneyard, but concerns are lingering in the Historic Westside neighborhood about preserving the historic significance of the Moulin Rouge property itself.
Contact Jamie Munks at jmunks@reviewjournal.com or 702-383-0340. Follow @JamieMunksRJ on Twitter.