Clydesdales delight crowd at Las Vegas store — PHOTOS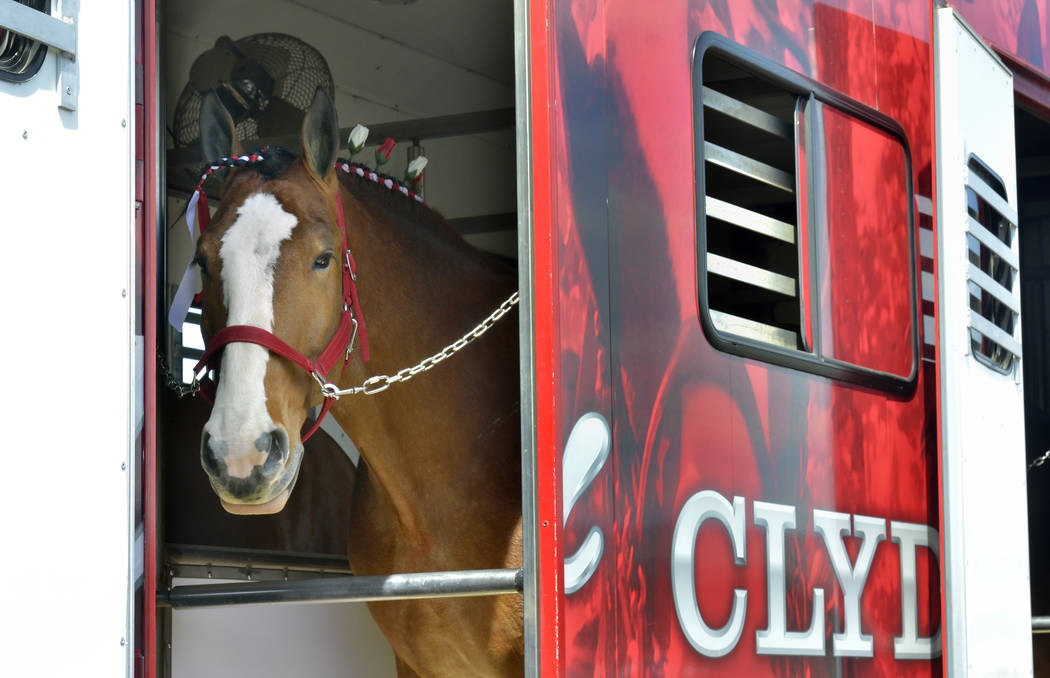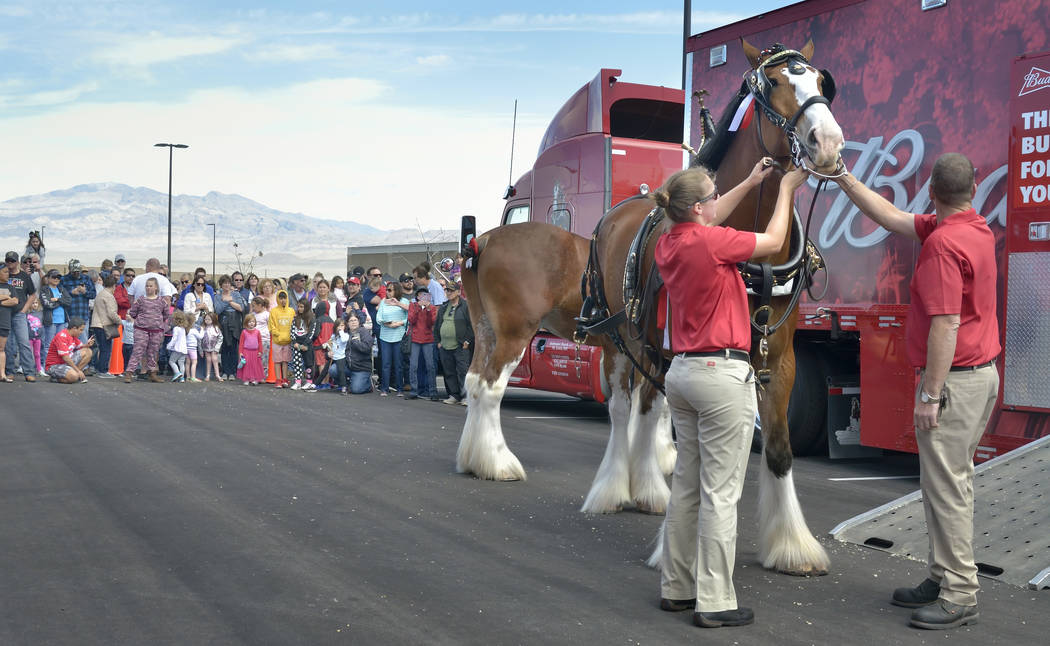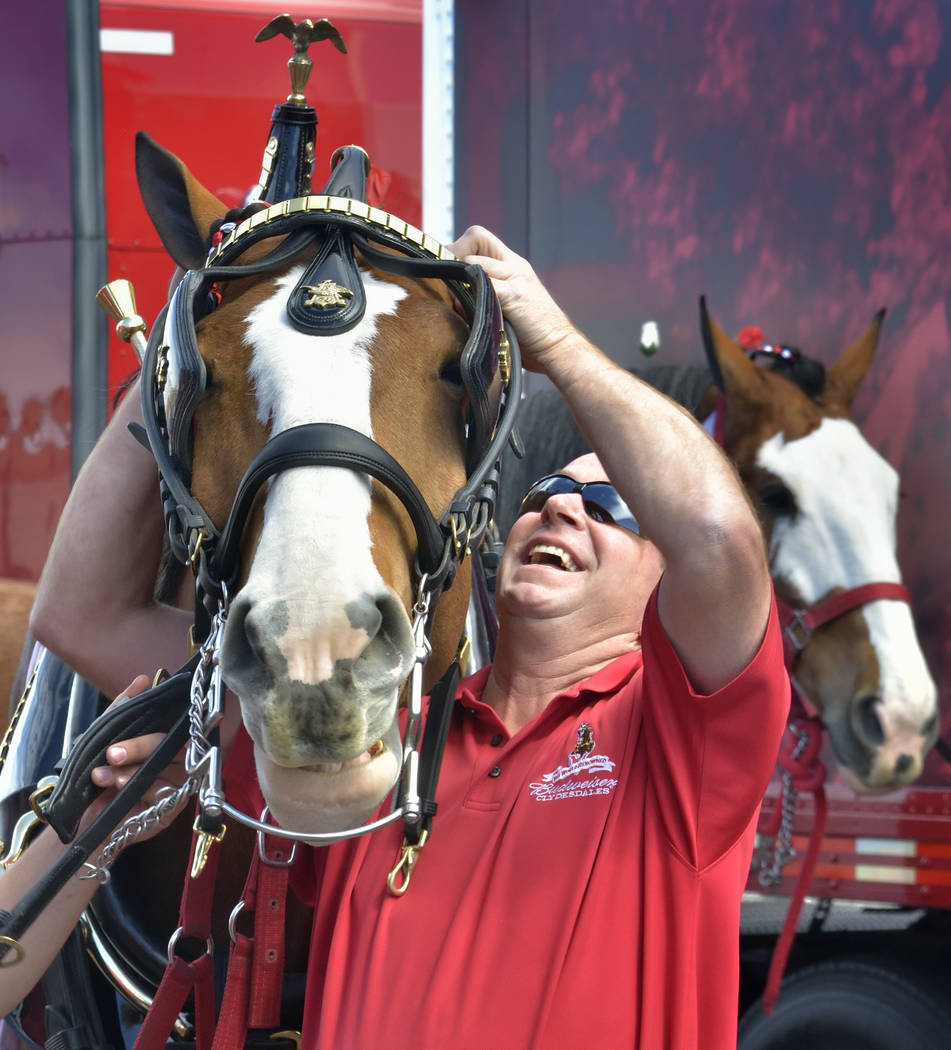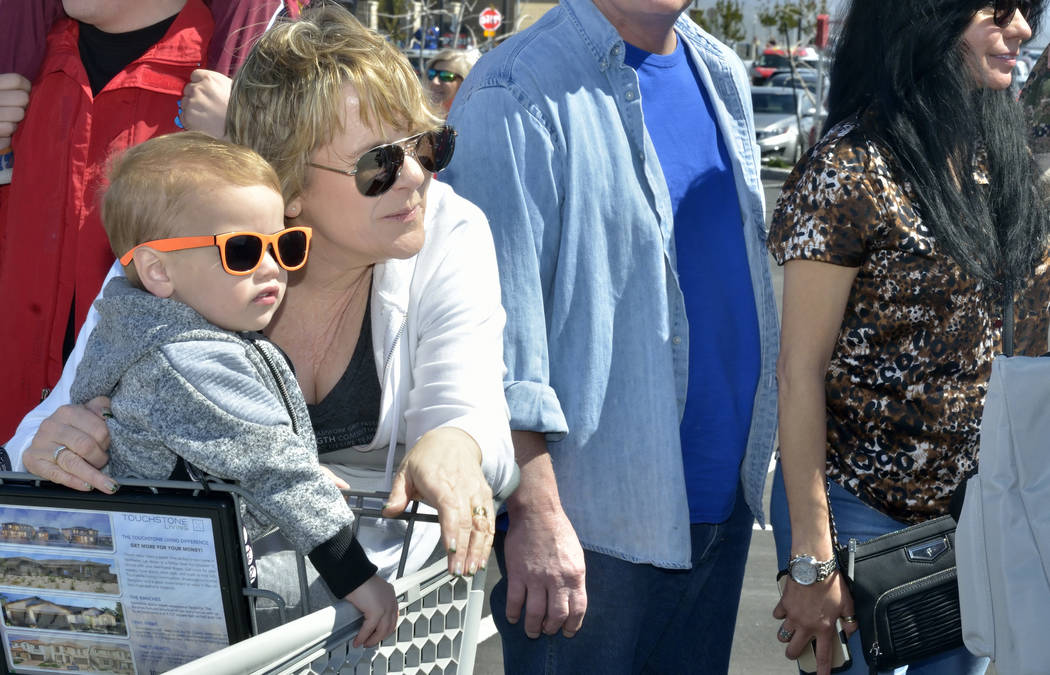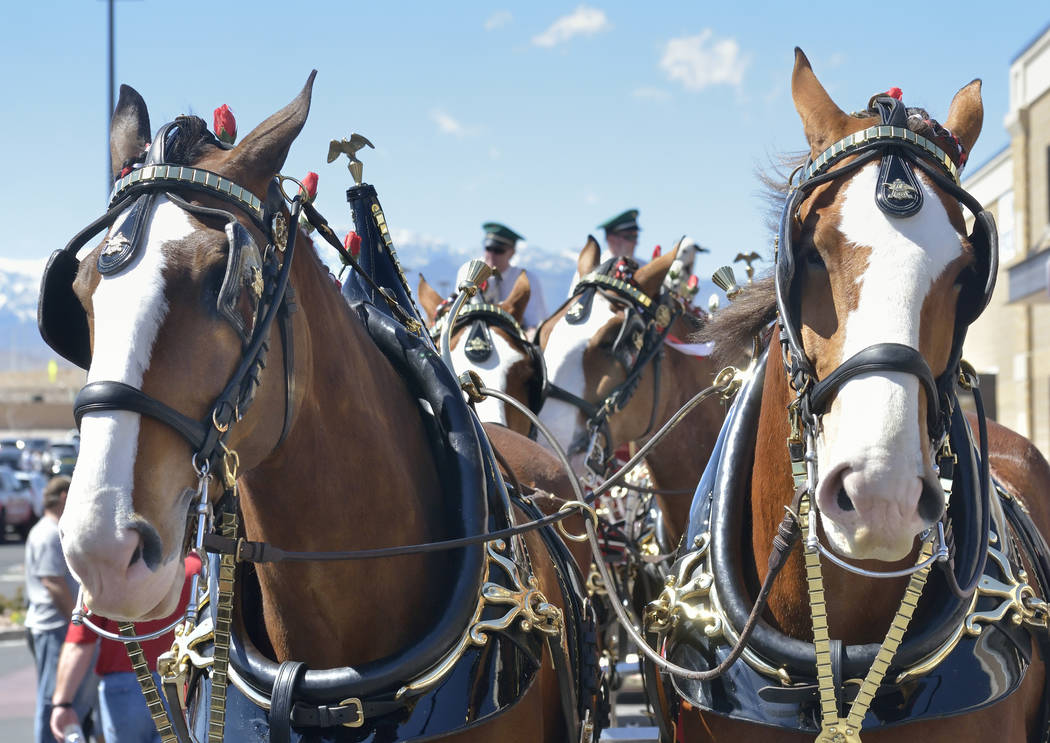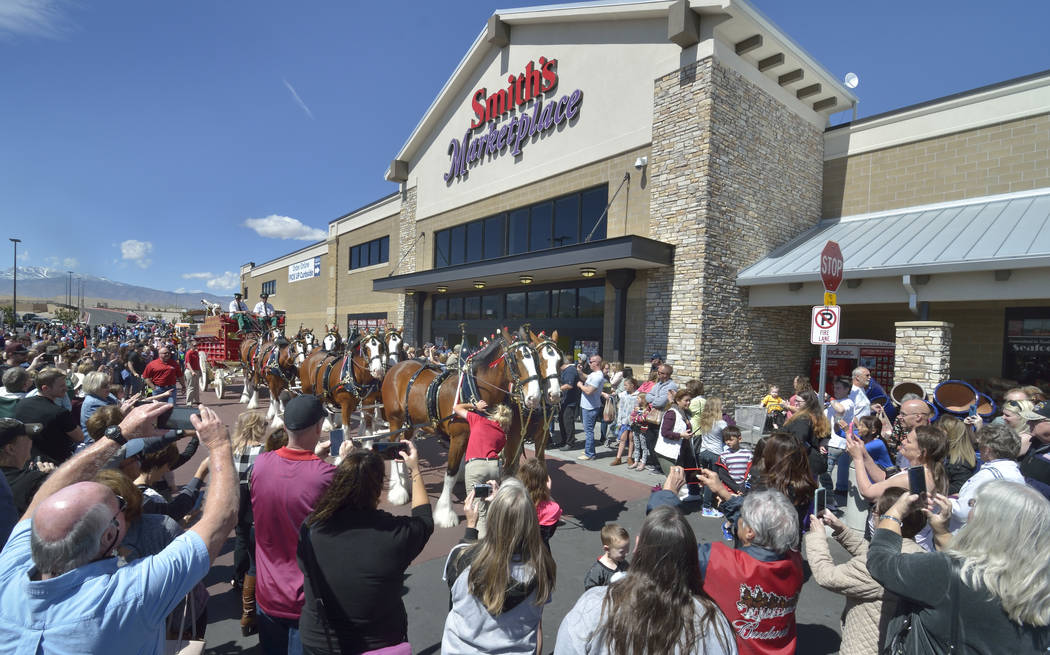 Scores of children and adults turned out Saturday afternoon to check out the iconic Budweiser Clydesdales outside a Smith's store in northwest Las Vegas' Skye Canyon area.
The workhorses, along with their Dalmatian mascots, are well-known from their appearances in Anheiser-Busch beer commercials.
The Clydesdales also made stops at Top Golf and the South Point earlier this week as part of March Madness events.
Those who missed seeing the Clydesdales have another chance to see them on Sunday. They are set to appear in Boulder City on Sunday between 1 and 3:30 p.m. in the Medolac Laboratories parking lot, 1031 Boulder City Parkway.
The Clydesdale breed was first developed for farm work in Clydesdale, Scotland, according to information on the beer company's website, budweiser.com.
The imposing horses, capable of pulling a 1-ton load at 5 mph, have been part of two presidential inauguration events — Harry Truman's 1949 inaugural parade and Bill Clinton's in 1993, the website said.