Coalition opposes R. Kelly's concert on the Strip
December 26, 2014 - 6:37 pm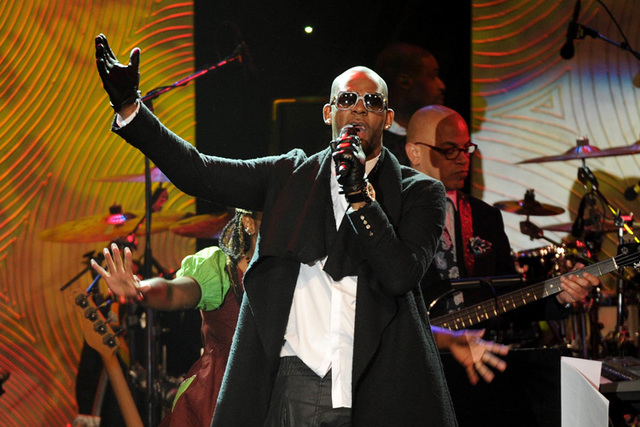 Dozens of New Year's 2015 events will take place this week on the Strip, but one, featuring a three-time Grammy award winner, is getting extra attention.
Rhythm and blues artist R. Kelly, scheduled to play at the House of Blues on Tuesday, is the subject of a growing protest by the newly formed Southern Nevada Coalition for the Well-Being of Women and Girls.
The 15-member coalition, made of Las Vegas female business owners and political activists, wants the concert canceled based on Kelly's history of sexual abuse allegations involving African-American girls.
"What this does to young girls is tell them they have no value," Leisa Moseley, the coalition's founder, told the Review-Journal. "It's unethical that someone can violate children and not be held accountable."
Kelly was found not guilty of 14 counts of child pornography in 2008 in Chicago. He also has been the subject of multiple civil lawsuits alleging sexual abuse, some of which he settled.
To bring attention to the coalition's effort, Moseley said she sent hundreds of emails to local organizations and reached out directly to both the House of Blues and Live Nation, the restaurant's entertainment organization. The coalition has accumulated 400 signatures on a formal change.com petition and created the Twitter hashtag #CancelRKelly.
"As a society, we're not paying enough attention to him," Moseley said. "A lot of people don't know about his charges or think there has been just one girl. But there have actually been dozens of girls."
As someone who focuses almost exclusively on the wellness of African-American females, Moseley said Kelly has long been on her radar. When sexual assault allegations began mounting against Bill Cosby last month, even before she knew about Kelly's Las Vegas concert, Moseley took to Twitter to ask "#WhatAboutRKelly?"
She said that while Cosby has faced social consequences for his actions, Kelly has avoided the same mostly because of his alleged victims' youth.
"These were young, powerless, African-American girls," Moseley explained.
With just three days before Tuesday's concert, Moseley hopes the Southern Nevada Coalition for the Well-Being of Women and Girls can contribute to Kelly's second cancelled show in 2014.
An Aug. 31 concert in Columbus, OH was also dumped as a response to local backlash on social media.
"The people of Columbus showed that it can be done," Moseley said, "and we're encouraged by their example."
Lola Rose, show marketer for Live Nation and House of Blues, declined to comment.
Contact reporter Chris Kudialis at ckudialis@reviewjournal.com or 702-383-0381. Follow him on Twitter @kudialisrj.