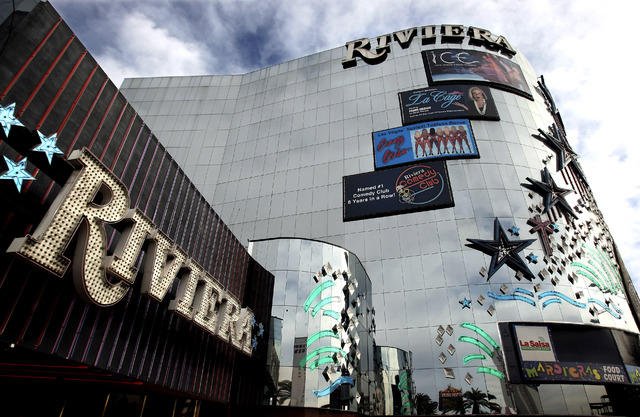 A Colorado man has been arrested in Las Vegas for allegedly making Facebook threats to kill law enforcement officers.
Dustin McCaskill, of Colorado Springs, was ordered late last week to remain in federal custody on charges of interstate communications with intent to extort.
In late December, FBI agents in Colorado had warned McCaskill to stop posting threats on his Colorado Cop Block Facebook page, which says it dedicates itself to "exposing" law enforcement officers who commit acts of corruption or misconduct in that state.
FBI agents took McCaskill into custody in Las Vegas after they determined he was posting new threats on the page while staying at the Riviera, according to a criminal complaint.
Agents learned he had been staying in a room at the Riviera with his mother for about a week, the complaint said.
In a Jan. 11 post, McCaskill is alleged to have said, "Hey FBI, how about I kill one of your foot soldiers next time they try to raid me at gunpoint on a warrantless raid? How's that sound?"
According to the criminal complaint, on Jan. 13 McCaskill wrote, "I'm threatening to kill a cop or FBI agent. They have put me in fear for my life with warrantless raids at gunpoint … Now, come arrest me you (expletive) cowards. I just made a threat. I'm going to be the pigs worst nightmare. Come get me."
Then, in a Jan. 15 post, McCaskill allegedly said, "I'm going to kill an officer or two and let them take me out. What the (expletive) are they going to do? Die with me. We can just have some suffering families."
As of late Tuesday, all three posts, with others critical of authorities, were still on the Colorado Cop Block page.
McCaskill admitted to FBI agents in Las Vegas that he posted the Jan. 13 and Jan. 15 comments on the Facebook page, the complaint said.
Contact Jeff German at jgerman@reviewjournal.com or 702-380-8135. Find him on Twitter: @JGermanRJ.