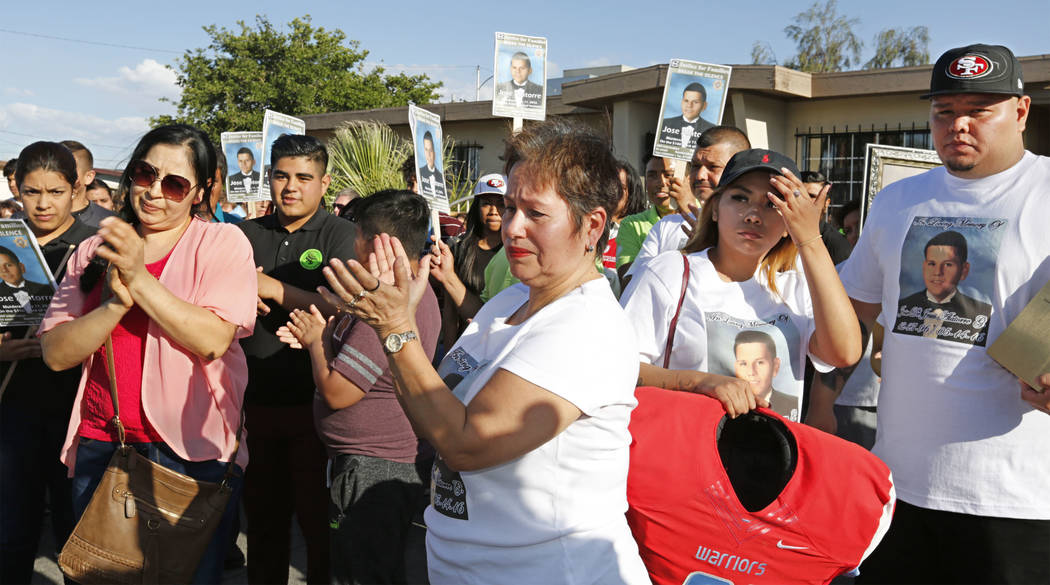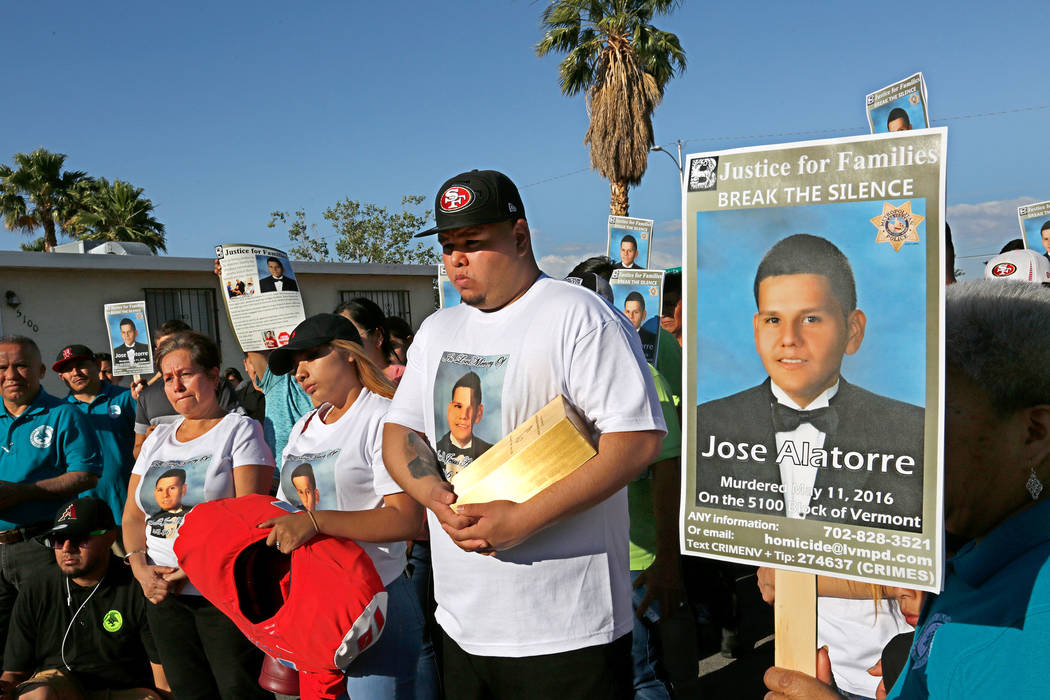 Community members gathered Monday for a cellphone vigil to remember a teen struck down by gun violence last year in a case that has Las Vegas police asking for help. The vigil was held at 5 p.m. on the corner of N. Minnesota Street and Kansas Avenue.
The event marks one year since the death of Jose De Jesus Alatorre Guzman, a Western High School athlete who was senselessly murdered on May 11, 2016.
Alatorre Guzman was on his way home in the 5100 block of Vermont Avenue when an unknown male who was driving a black 4-door vehicle, possibly a Honda, engaged him in conversation, shot him one time and drove away without concern.
Alatorre Guzman was able to call 911 and report he had been shot, but the 19-year-old later died from his injuries.
In the wake of their tragedy, his parents donated his organs to help others. Community members now want to gather to help them find Alatorre Guzman's killer.
If you have any information, please contact the LVMPD Homicide Section at (702) 828- 3521, or send an email to homicide@lvmpd.com. You may also text "CRIMENV", plus any tip information to 274637 (CRIMES). Tips leading directly to an arrest or indictment processed through Crime Stoppers may be eligible for a cash reward.
N. Minnesota Street and Kansas Avenue, Las Vegas, NV