Competency hearing set for North Las Vegas man accused of butchering mother, sister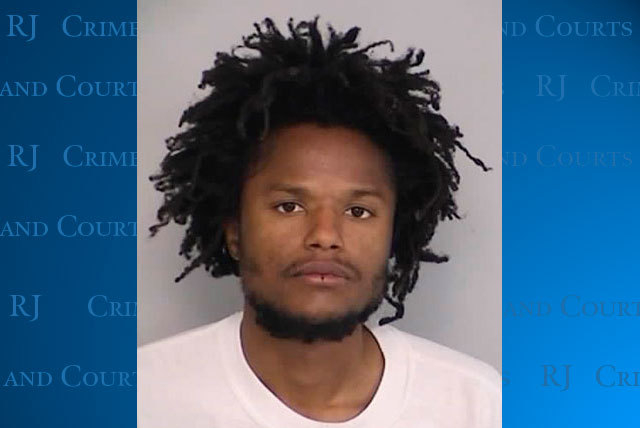 A mental competency hearing was ordered for a North Las Vegas man accused of butchering his mother and sister, mutilating one of the bodies with a chain saw and then living in a home with the decomposing bodies, court records show.
Darius Sorrells, 30, made a brief court appearance Tuesday before North Las Vegas Justice of the Peace Natalie Tyrrell. The Clark County public defender's office was appointed to represent him. He faces two counts of murder.
Sorrells will appear May 2 before District Judge Linda Bell, who oversees mental competency hearings. The hearing could determine whether Sorrells should be sent to Lake's Crossing, the state's mental health facility in Sparks, where doctors would decide whether he is competent to stand trial.
A North Las Vegas police report said blood was found on a disassembled Poulan brand chain saw with the bodies of Janice Burden, 53, and Natasha Sorrells, 34.
One of the bodies was found "wrapped like a mummy in clear plastic on the floor in the living room," the police report said. The other body was in a bathtub. "The legs of the body had been cut off and were later located in the freezer wrapped in plastic."
Incense may have been used to cover up odor from the decaying bodies.
Sorrells is in custody without bail.
North Las Vegas police suspect the killings probably occurred a week before the bodies were discovered on March 21 at 6120 Stibor St., near Lamb Boulevard and Tropical Parkway.
The motive for the killing remains unclear. Neighbors and relatives of the women told police that Sorrells was mentally unstable.
Contact reporter Francis McCabe at fmccabe@reviewjournal.com or 702-380-1039. Find him on Twitter: @fjmccabe