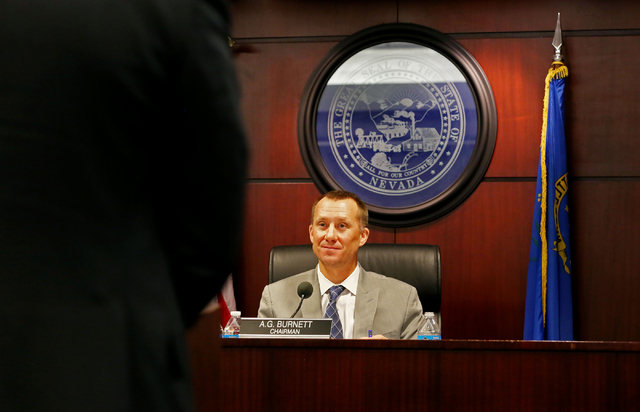 Tracking the source of thousands of transactions can be a daunting task, but it's one that casinos must do in order to comply with government agencies to detect and prevent money laundering—a crime that legitimizes money derived from criminal activity.
An emerging technology, data science, may have a role to play in preventing money laundering at casinos.
Experts will discuss emerging technologies at the 15th annual Anti-Money laundering and Financial Crime Conference, held at the Aria between Monday and Wednesday.
"If you ignore financial activity that is being used for criminal purposes, people die," said John Byrne, executive vice president of the Association of Certified Anti-Money Laundering Specialists.
Criminals use money laundering to get rid of bills that can be tied to a crime by trading those bills for "clean" money, often through casinos, banks, liquor stores, and other companies with a heavy cash flow. The U.S. Treasury estimates a total of about $300 billion a year is generated in illicit proceeds, with drug trafficking generating about $64 billion a year from domestic sales.
"You want the gaming industry being as vigilant as a bank on the street corner," Bryne said. "Without that there's gap in the system and then people can thrive, terrorist can thrive, people who abuse the elderly can thrive, and human trafficking can thrive."
A report from the American Gaming Association earlier this year found that the gaming industry as a whole has increased spending in anti-money laundering compliance: On average, companies with over $3 billion in gaming revenue reported having 60 full-time employees dedicated to complying with anti-money laundering regulations.
Chairman of the Gaming Control Board chairman A.G. Burnett said it's a hefty task for casinos to make sure they are complying with federal regulations and making sure they are doing the best they can do stay ahead of criminal activity.
"The biggest challenge when you are dealing with criminal activity is trying to anticipate what criminals are going to do ahead of time," Burnett said.
That's where technology comes in. The report from the AGA also found that casinos are investing in full-time hires with specific skill sets in technology, fraud detecting and anti-money laundering.
Data science and fraud expert Josh Frank is an example of such a full-time hire, with a title of director of advanced analytics. He did not want to name the Las Vegas casino in which he works.
Technology is becoming available to proactively prevent and detect money laundering in large institutions, like casinos.
"It's an algorithm that's looking at (consumer) activity and deciding what looks fair and reasonable, and what looks like it's risky," Frank said. "
It is possible for casinos to employ a sophisticated algorithm that finds anomalies in patterns that are associated with money laundering.
Without exposing what those patterns are, Frank said they could relate to the timing, size and location of a transaction, and the profile of the people involved with the transaction.
"It's a technology that comes in the way data is handled and manipulated," he said. "Finding the right data, organizing it in a way that's useful — which is a lot of work — and then the other part, putting it into some sort of algorithm or statistical technique with the intent to detect patterns."
Though this type of technology is commonly used in preventing payment fraud, Frank said it isn't widely used to preventing money laundering.
"I actually built a model to detect money laundering using data science in my former position (manager of risk and data science at computer software company Intuit), so it definitely has a place."
Contact Nicole Raz at nraz@reviewjournal.com or 702-380-4512. Follow @JournalistNikki on Twitter.