Confessed killer of Palms waitress told friend 'You'll read about it in the papers'
August 28, 2015 - 4:52 pm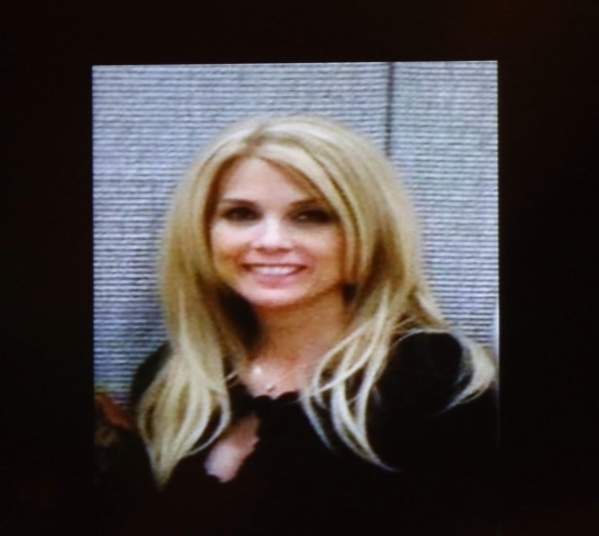 Less than three weeks before Shauna Tiaffay was bludgeoned to death in her Summerlin apartment, confessed hitman Noel Stevens asked an acquaintance to pawn a diamond ring.
Earl Welch, who worked at a gas station on West Charleston Boulevard at the time of the Sept. 2012 slaying, testified Friday that he helped Stevens, a homeless man with no identification, get $900 for the jewelry, but didn't ask how he obtained it.
Prosecutors say Tiaffay's husband, George Tiaffay, a former Las Vegas firefighter and graduate of the U.S. Military Academy at West Point, conspired with Stevens and then paid him $600 to kill the 46-year-old mother. Prosecutors allege that Stevens took the ring while making a dry run on the Summerlin apartment before committing the murder.
The firefighter is on trial for murder, robbery, burglary and conspiracy charges, facing life in prison. Stevens has pleaded guilty to similar charges and is to be sentenced next month. Tiaffay's trial is expected to wrap up next week.
Not long after cashing in the ring, Stevens approached Welch again as he left work and made a cryptic declaration.
"I'm about to do an M," Stevens told Earl Welch. "It's worth $20,000."
Welch testified Friday that he hadn't known Stevens long, but occasionally gave him rides, including at least one in which he dropped Stevens off near the firefighter's house.
"I hope that's not what I think you're talking about," Welch told Stevens. "You're going to get yourself in a lot of trouble. … I hope it's no one I know."
Stevens replied: "Don't worry. You'll read about it in the papers."
Then, just after Shauna Tiaffay was beaten to death, Stevens showed up with a bag of Palms casino chips, which he said he picked up in a burglary.
Stevens testified earlier this week that George Tiaffay told him to kill, but defense lawyer Robert Langford has tried to paint Stevens as a liar with mental health issues.
"I never take him seriously," Welch said. "It's not that I didn't believe him. It's just that Noel comes in and talks all the time."
Another friend of Stevens, William Pennix, also has said that he found Stevens untrustworthy.
Prosecutors said Stevens and George Tiaffay had been friends for years. By late 2012, the firefighter's relationship with his wife had fallen apart, and she told them they would not likely get back together.
Stevens testified that George Tiaffay first offered $1,000 for the hit. And when the Las Vegas firefighter upped the price to $5,000, Stevens said, he listened closer. Ultimately, he said, he received only $600 before his arrest.
Stevens described several different plans for the killing. He ultimately confessed to hitting Shauna Tiaffay several times in the head with a hammer after she returned home from work early on the morning of Sept. 29, 2012.
Contact reporter David Ferrara at dferrara@reviewjournal.com or 702-380-1039. Find him on Twitter: @randompoker
PAST COVERAGE
Confessed killer says he sees woman he bludgeoned in hallucinations
Confessed hitman details killing of Palms waitress
Police say firefighter hired hitman for $600 and a promise