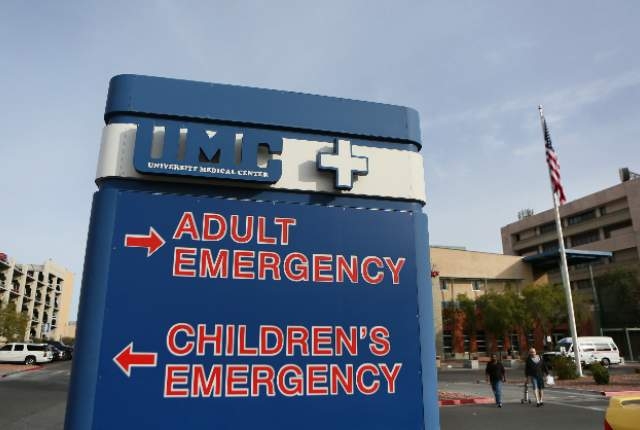 Two people who died Friday and Saturday in separate crashes were identified Sunday by the Clark County coroner's office.
Zackice Townsend, 25, of Las Vegas, died in a wreck early Saturday morning at the Las Vegas South Premium Outlet Mall, 7400 Las Vegas Blvd. S.
Townsend was driving a three-wheeled motorcycle carrying one other passenger when the vehicle hit a curb, jumped a sidewalk and went airborne over a flood channel, landing on the other side, police said.
Townsend suffered critical injuries and died on the way to the hospital. The vehicle's passenger, an 18-year-old Las Vegas man, was taken to University Medical Center with "substantial" injuries.
Penina Pollard, 31, of Las Vegas, died Friday after being hospitalized since Sept. 12, when her 2006 Toyota Corolla swerved and crashed into a palm tree in the northwest valley.
Officers were called to the wreck near the intersection of Durango Drive and West Tropical Parkway about 3 a.m. Sept. 12 after Pollard hit a median and a 30-foot-tall palm tree and was thrown from her car. She was not wearing a seat belt at the time of the crash, according to Metro.
Police did not say why Pollard lost control of her car.
Contact Kimber Laux at klaux@reviewjournal.com or 702-383-0381. Find her on Twitter: @lauxkimber