Coroner IDs 12-year-old boy killed crossing Las Vegas street
Updated March 26, 2019 - 9:29 pm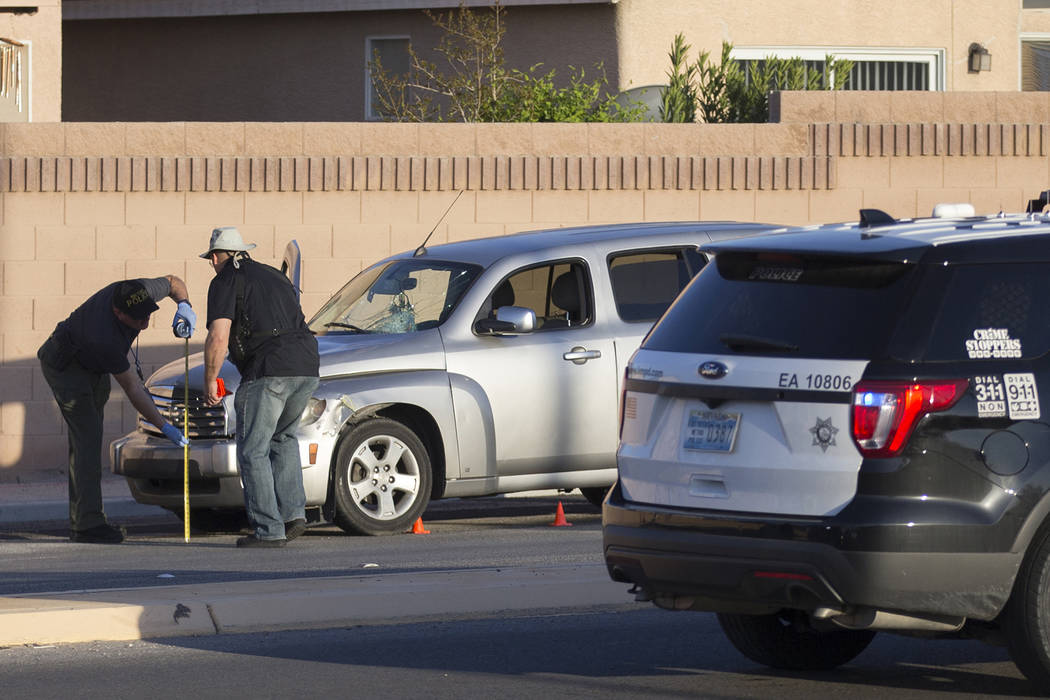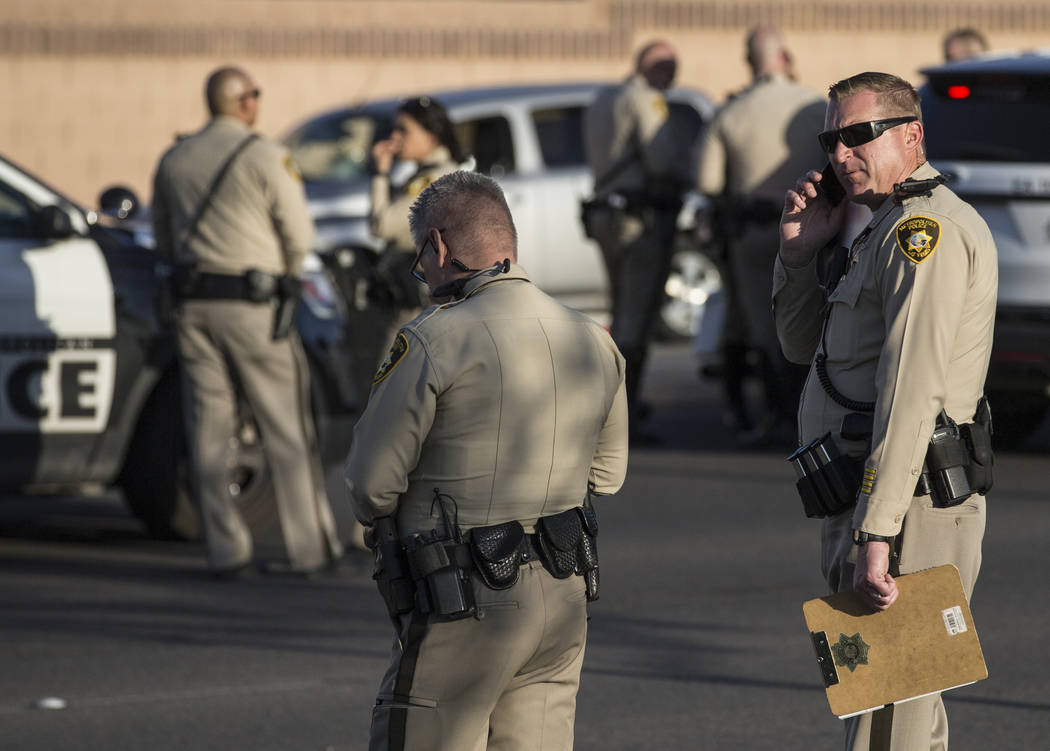 The Clark County coroner's office identified a boy who died after he was struck while crossing a street in the southwest valley Monday.
Jonathan Smith, 12, of Las Vegas was struck just before 4 p.m. while crossing South Fort Apache Road, from Faiss Park, near West Maule Avenue, according to the Metropolitan Police Department. A GoFundMe page was posted Tuesday night to raise money for funeral expenses, which referred to the boy as "Johnny" and described him as "a beautiful soul, a loving son, and great friend to several kids in the community."
"He had a brilliant mind and a creative energy that was absolutely magnetic," the GoFundMe said. "He was a talented golf player, a student of karate, and a lover of animals."
A vigil will be held 6:30 p.m. Wednesday at Faiss Park, 7025 S. Fort Apache Road, the page said. About $2,417 was donated to the GoFundMe as of 9:20 p.m. Tuesday.
Jonathan was with two other children when the crash happened, Metro police Capt. Nick Farese said.
Two vehicles — one in the left lane and another in the middle lane — heading north on Fort Apache stopped to allow the boys to cross outside a crosswalk north of West Arby Avenue, a Metro release said. But a 2006 Chevrolet HHR "was unable to stop and struck the two juveniles," the release said.
The third child stopped in the median while the others went ahead, Farese said.
One of the two boys was taken to University Medical Center with minor leg and foot injuries, while Jonathan was taken to Southern Hills Hospital and Medical Center, where he died.
The driver, a 22-year-old man, remained on scene and cooperated with police. He passed field sobriety tests.
The driver suffered a minor injury, and a passenger also reported a minor injury, the release said.
It was too early in the investigation for police to know whether excessive speed or distracted driving played a role in the accident, Farese said.
Contact Jessica Terrones at jterrones@reviewjournal.com or 702-383-0256. Follow @JessATerrones on Twitter. Review-Journal staff writer Katelyn Newberg contributed to this report.