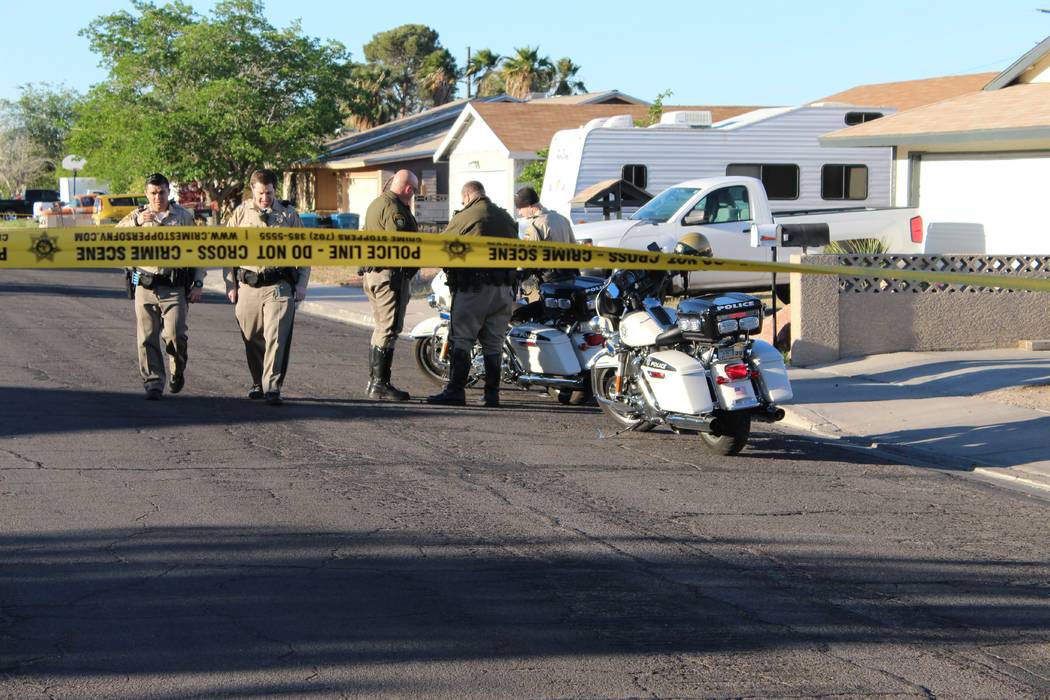 The Clark County coroner identified a man who died Tuesday after he was crushed between a vehicle and a cinder block wall in the northeast valley.
Police said 19-year-old Larry De'Shawn Wilson was crushed by the vehicle in front of a house in the 1900 block of Pasadena Boulevard, near Lake Mead Boulevard and Mt. Hood Street.
The Metropolitan Police Department initially investigated his death as a fatal crash, but investigators later determined it wasn't traffic-related.
Contact Max Michor at 702-383-0365 or mmichor@reviewjournal.com. Follow @MaxMichor on Twitter.
1900 block of Pasadena Boulevard, las vegas, nv