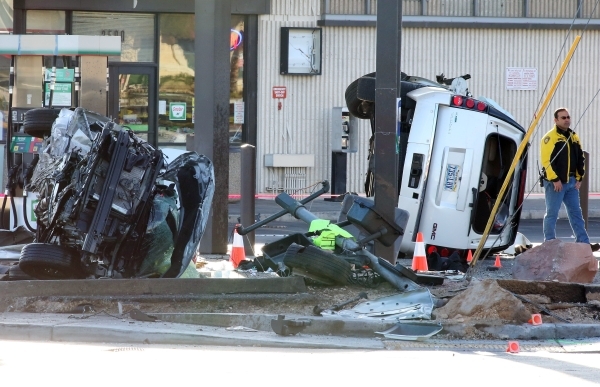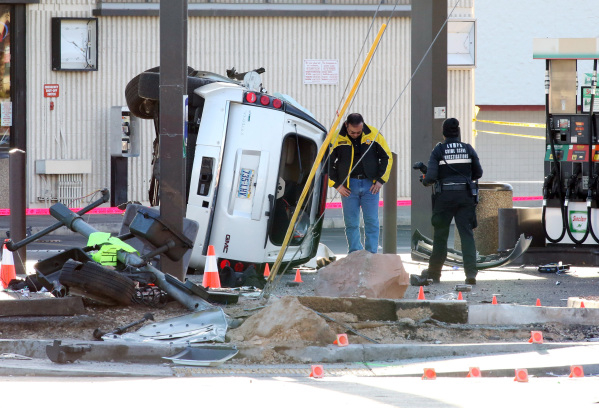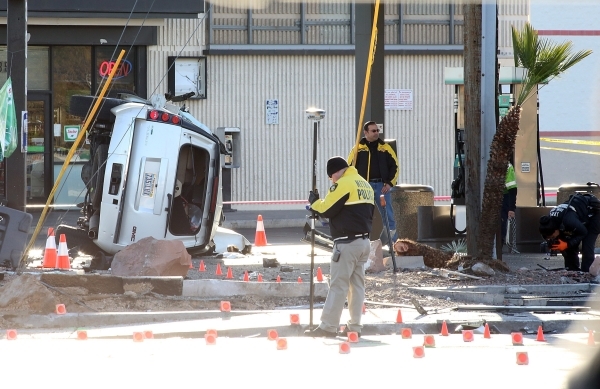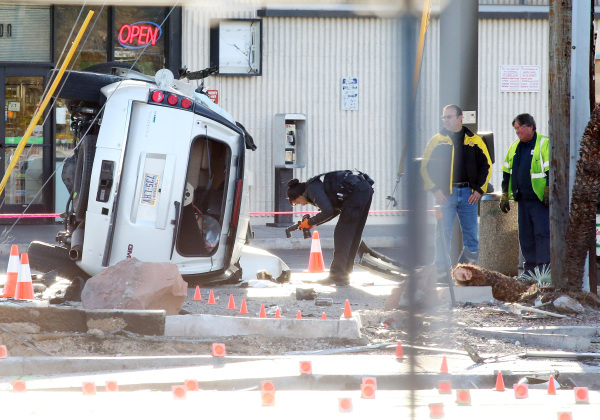 The Clark County coroner's office on Sunday identified a woman who was killed in a wreck early Wednesday after her car was struck by a stolen SUV.
She is Jenio Trani Eugenio, 43, of Las Vegas, the coroner's office said.
Eugenio's car was hit after a man driving a stolen SUV fled from police and ran several red lights at a high rate of speed.
Metro officers were first called about 2:40 a.m. Wednesday to the intersection of Lake Mead and Rainbow boulevards where a man was reportedly unresponsive behind the wheel of an SUV.
When officers approached the car, the man drove away at a high speed, striking at least one patrol car, Metro Officer Laura Meltzer said the day of the crash.
The department's helicopter found the driver near the intersection of Rampart Boulevard and Durango Drive shortly after and reported he had "blown through" several red lights.
About 20 minutes after the initial police call, the driver ran a red light and struck Eugenio's sedan at the intersection of Rainbow and Spring Mountain Road, killing her, Meltzer said.
The man was hospitalized with life-threatening injuries, police said.
Meltzer emphasized Wednesday a police chase did not cause the crash.
"There was no police pursuit in this," she said. "Only observation from the air unit."
Contact Kimber Laux at klaux@reviewjournal.com or 702-383-0381. Find her on Twitter: @lauxkimber