Couple who died in suicide at Silverton had recent financial trouble
January 5, 2017 - 6:37 pm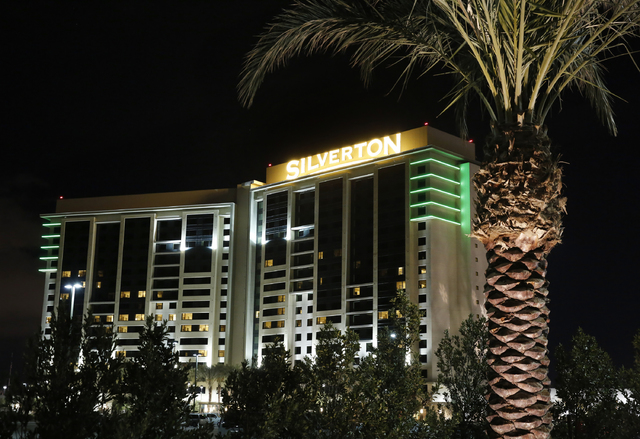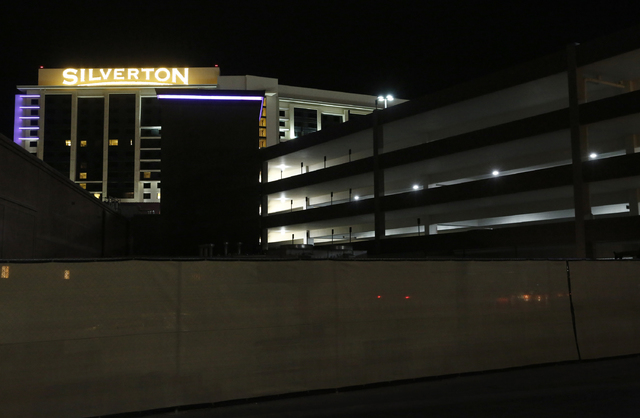 The Henderson couple who died Wednesday night in a suicide at the Silverton had a recent history of financial trouble, court records show.
Emi and Glen Yamasaki, both 63, were identified Thursday morning by the Clark County coroner's office.
Las Vegas police said the couple was seen arriving at the Silverton's parking garage, 3333 Blue Diamond Road, and parking on the fifth floor, the highest level of the garage.
They then climbed onto a wall and jumped, police said.
The couple's daughter, Shelli, was at their Henderson home Thursday but declined a request for an interview.
"No comment for now," she said. "We're trying to sort everything out with our family."
Clark County District Court records show that Discover Bank filed a complaint against the couple in April over their credit card debt. Records show that the parties reached a settlement in November, and a judgment for about $15,400 was entered against the couple Dec. 2.
The agreement, signed by Emi Yamasaki on Nov. 4, called for the couple to make monthly payments of $200.
Henderson Justice Court records show that their next-door neighbors, Gerald and Charlene Parker, then sued the Yamasakis on Dec. 15 in small-claims court for $2,400.
The complaint claims the Yamasakis owe "for annual payment of $3,000 due March 16, 2016 less $600 already paid."
Court records contain the following details: "Original note for $30,000 was made March 16, 2011 payable in 10 installments of $3,000 due March 16 annually with no interest starting 3/16/12. Four payments have been made."
A court date in that case was scheduled for Feb. 28.
When contacted by phone Thursday, both Gerald and Charlene Parker declined to comment.
Clark County assessor records also show that Glen and Emi Yamasaki purchased their newly constructed home in Sun City Anthem — an age-qualified, master-planned community — in January 2005 for about $415,000. At the time, they listed an address in Torrance, California.
The single-story, 1,800-square-foot home has a casita and is surrounded by other well-kept homes.
But a filing with the Clark County recorder's office may indicate the Yamasakis were at risk of facing foreclosure.
Quality Loan Service Corp., a San Diego-based company that handles foreclosures, was named trustee for the couple's mortgage on their Henderson home, property records show. A notice of this change was filed with the county on Sept. 28.
County records do not show any liens, default notices or scheduled auctions for the property. Las Vegas lawyer Jackie McQuigg, whose firm works on real estate, bankruptcy and other types of cases, said a trustee change "usually means" that lenders are getting ready to start foreclosure proceedings, though it could signify something else.
Quality Loan Service describes itself on its website as a foreclosure trustee. It offers "home retention" services and says the company and its clients "are committed to helping borrowers during these difficult times."
Kristin Schuler-Hintz, managing partner of McCarthy & Holthus' Las Vegas office and a lawyer for Quality, said a trustee substitution, in general, "can be the first step in a foreclosure," though not always.
She largely declined further comment.
People in the Yamasakis' neighborhood were shocked when they heard about the deaths.
"They just seemed like a very nice couple," neighbor Jo Lepori said Thursday. "It's hard to believe they would commit suicide."
Lepori said she and her husband only knew the couple in passing.
Another neighbor, who declined to give his name, described the Yamasakis as friendly and cheerful. He said they once gave him a bag full of peaches from their tree, even though he rarely spoke to them.
Others said the Yamasakis always smiled, waved and said hello when they were heading out to the mailbox or walking their two small dogs.
Clark County Coroner John Fudenberg said Thursday that double suicides are rare and that it had been several years since he had seen such a case. He said two "elderly women" died by suicide "four to seven years ago," but he could not recall another instance.
"We get suicide pacts, but those are usually classified as homicide-suicides," he said.
Though little is known about the couple, California State University, Long Beach confirmed Thursday that Glen Yamasaki graduated from the school in 1976 with a degree in accountancy. Neither he nor Emi Yamasaki had a local criminal record.
Misty Vaughan Allen, coordinator of the Nevada Office of Suicide Prevention, said that when people die by suicide, those who knew them tend to seek out a "cause," but the reasons people consider suicide are often complex.
"Rarely do we know the entire story of what has contributed to someone's thoughts of suicide," Allen said. "Often there are stressful life events, known as precipitating factors, that might exacerbate other vulnerabilities such as mental health concerns and over-taxed coping strategies."
Allen stressed that suicide is preventable and asked people to "be curious about any changes in mood, behavior or appearance of loved ones, neighbors, colleagues and even strangers."
"Explore what might be going on and ask directly or find someone who can ask directly about suicide," she said.
Warning signs of suicide
Signs of suicide can include changes in conversation, behavior and mood, according to the American Association of Suicidology.
If a person talks about being a burden to others and feeling trapped; if a person starts acting recklessly or withdrawing from friends, family and activities; if a person starts experiencing rage, anxiety, or a loss of interest — among other factors — reach out to the person or seek help.
For more information, visit www.suicidology.org/resources/warning-signs. The National Suicide Prevention Lifeline, 1-800-273-TALK (8255), provides access to trained telephone counselors, 24 hours a day, seven days a week.
Review-Journal writers Wesley Juhl, Eli Segall and Rachel Crosby contributed to this report. Contact Carri Geer Thevenot at cgeer@reviewjournal.com or 702-383-0361. Follow @CarriGeer on Twitter. Contact Max Michor at mmichor@reviewjournal.com or 702-383-0381. Follow @MaxMichor on Twitter.