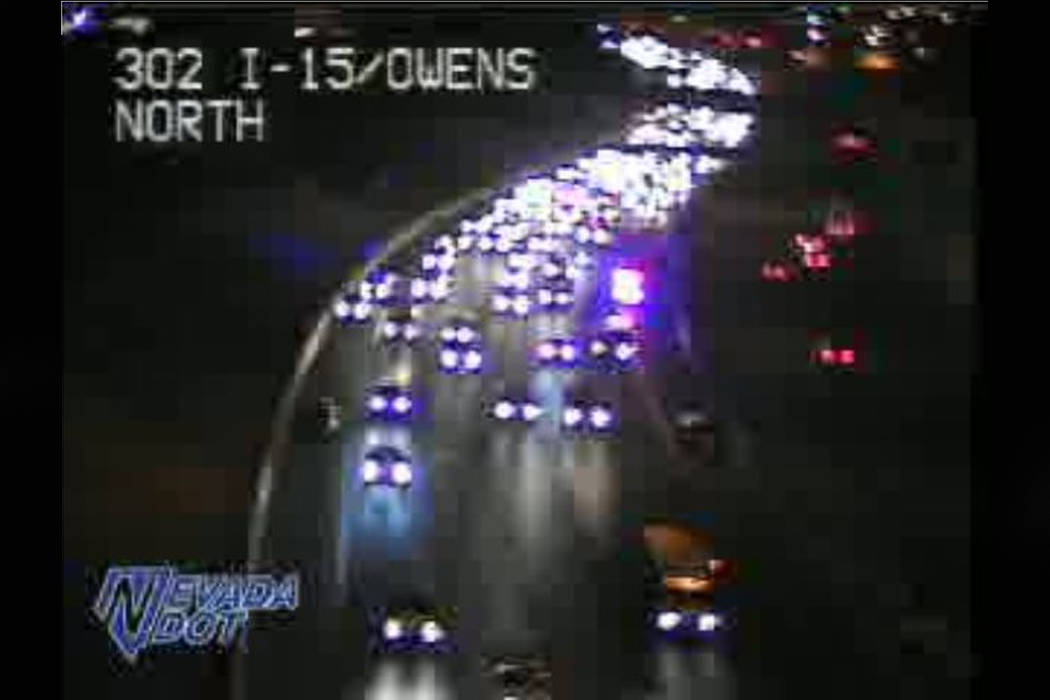 Two Thursday morning crashes on Interstate 15 slowed travel heading into the Spaghetti Bowl.
The first accident was called in about 4:15 a.m. on southbound I-15 just north of Washington Avenue, according to Nevada Highway Patrol. Traffic cameras showed several vehicles on the shoulder of the highway.
By 6:15 a.m. a tow truck had cleared the crash, but traffic was still moving slowly.
The Highway Patrol reported a second crash about 6 a.m. on southbound I-15 near Lake Mead Boulevard, causing further delays. Traffic cameras showed that crash had moved to the shoulder about 15 minutes later.
Contact Max Michor at 702-383-0336 or mmichor@reviewjournal.com. Follow @MaxMichor on Twitter.