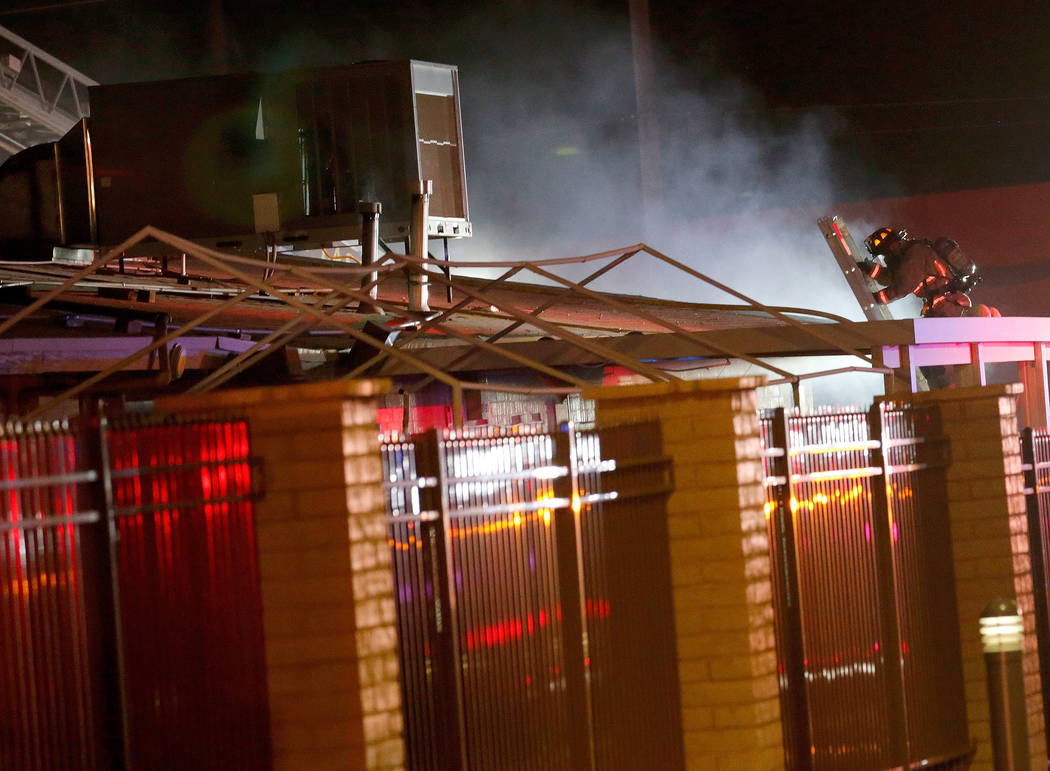 A vacant day care center in Las Vegas' Westside neighborhood caught fire Saturday night, according to firefighters.
Crews received a call of the fire about 8:30 p.m. at Historic Westside School, 330 W. Washington Ave., although the fire was later determined to be at Variety Day Home, 990 D St., Las Vegas Fire Department spokesman Tim Szymanski said.
Crews found heavy smoke flowing from the eaves of the building's roof and extreme heat inside the building, he said. Most of the flames were doused in about 10 minutes, although the fire wasn't completely out for about two hours.
"It was more smoke than it was fire," Szymanski said.
The building was vacant, although there was evidence of squatters at the scene, he said.
The school was unaffected.
A damage estimate wasn't yet available. The fire's cause was under investigation.
Contact Mike Shoro at mshoro@reviewjournal.com or 702-387-5290. Follow @mike_shoro on Twitte