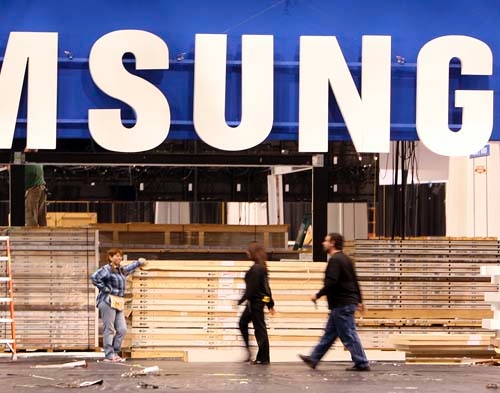 Las Vegas is preparing to welcome 120,000 technology aficionados to the Las Vegas Convention Center on Thursday for the largest trade show of the year, the 2011 International Consumer Electronics Show.
CES drew 110,000 attendees last year.
According to the Las Vegas Convention and Visitors Authority, CES attendees will inject an estimated $113 million in nongaming revenue into the city's economy. The show will require 100,000 labor hours from local contract workers, who have been busy laying the physical infrastructure for CES since Dec. 13.
To accommodate the 2,500 exhibitors expected this year, including the featured Ford Motor Co. and Wilson Electronics Inc., show producer Global Experience Specialists will spend one month setting up, hosting and tearing down the show.
GES and CES organizers work together year-round to put the show together, but GES began setting up the framework for the show in mid-December. The convention center provides a clean, well-maintained forum for the show, and GES is responsible for setting up infrastructure, electrical equipment and lighting before exhibits can move in.
The Christmas holiday typically slows the setup, but contractors were back at work Dec. 27 moving rigging trucks to shine lights down on the exhibits. Workers hung thousands of square feet of signs to point conventioneers toward specific product areas.
Exhibitors will be phased in based on size; the largest exhibits are built first to prevent congestion at the convention center.
Up to 1,500 GES staff members are expected to be on site during the show's peak times.
"There's a lot of work happening for the people who live in Las Vegas from the various trades we employ: Teamsters, electricians, stagehands," said Anthony Lau, senior vice president of operations for GES' Western region. "There's also a significant amount of hotel activity from an event this size."
Convention planners purchased blocks of rooms from the majority of the city's resorts to offer at special rates, ranging from $32 to $299, to CES attendees. Most of those rooms are now sold out, and several hotels have sold their entire room inventories for the weekend of the convention.
MGM Resorts International spokeswoman Yvette Monet said her company's properties are nearly sold out during CES, and that MGM Resorts is seeing "very solid occupancies that exceed last year."
Las Vegas eagerly anticipates the millions of dollars CES attendees will spend during their time here on hotel rooms, dinner reservations, show tickets, shopping sprees.
"Shortly after most of the world enjoys the holidays, Las Vegas will surely enjoy the economic boost that CES is expected to bring to our city," Monet said.
Traffic in the area surrounding the convention center will also get a boost during the show. CES organizers are encouraging conventioneers to use the free shuttles that will transport them to and from the convention center. Parking is available at the convention center, though authority spokesman Jeremy Handel said some exhibits will be set up in the convention center's parking lots, which will reduce the number of available parking spaces.
Just as quickly as the conventioneers descend upon Las Vegas, they will depart. After weeks of preparing for CES, GES will have four postconvention days to eliminate any trace of the show from the convention center. Exhibitors will haul away their products and displays, and Republic Services will pick up and remove the remaining waste.
Republic increases its staffing and ensures that the convention center's 11 compactors are empty before the show's first day, said Tracy Skenandore, area director of marketing for Republic Services and Evergreen Recycling.
"Republic Services makes sure to have additional drivers, trucks, open boxes and staffing at our (Gowan) Material Recovery Recycling Facility to accommodate the increase of volume during larger conventions coming into our recycling center," Skenandore said by e-mail.
After the 2010 CES convention, Republic hauled and processed more than 257 tons of waste, and almost 180 tons were recycled. Recyclable materials include cardboard, mixed paper, plastics, carpet, metals and wood.
Five days after CES leaves the convention center, the World of Concrete 2011 show will draw 55,000 people to Las Vegas, and the cycle will begin all over again.
Contact reporter Caitlin McGarry at cmcgarry@lvbusinesspress.com or 702-387-5273.