Crowds enjoy Pirate Fest, regatta despite rain in Las Vegas Valley — VIDEO
April 10, 2016 - 11:15 pm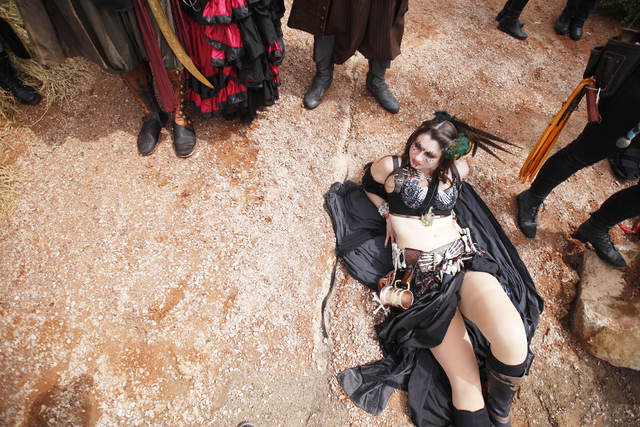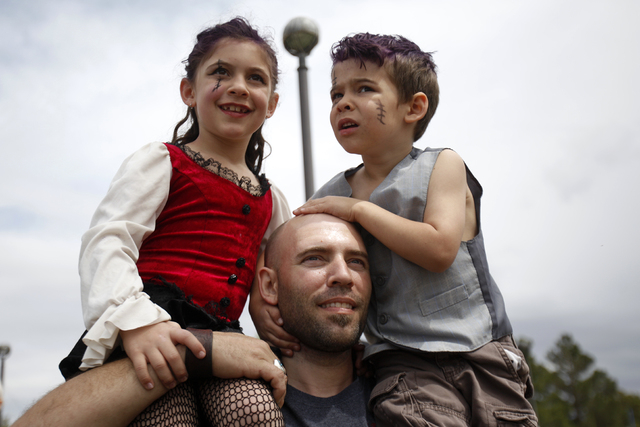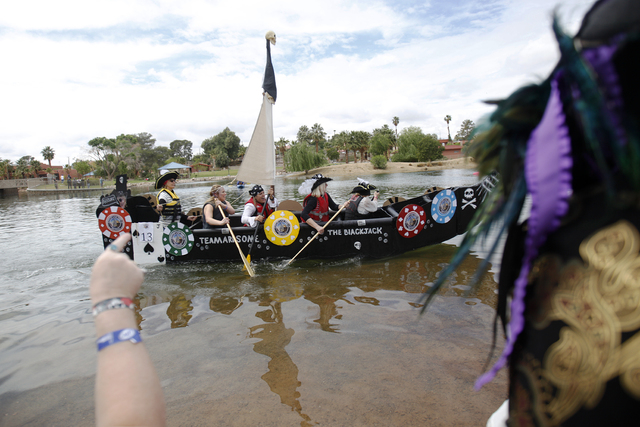 A little — or even a lot — of rain couldn't dampen spirits at the fourth annual Pirate Fest held over the weekend at Lorenzi Park.
The city of Las Vegas-sponsored festival offered a parrot stage show, belly dancing, fencing, live music, food, apparel and souvenir booths, and activities for young swashbucklers, who could follow a treasure map to booths offering rope-making and other crafts and to one tantalizing destination labeled Pirate Loot.
The festival, which took place Friday through Sunday, is geared toward family, community and educational activities that engage children, founder Richard Strelak of R&J Productions said.
While the event lost a few vendors due to hail and flooding weather, people still turned out for the fest, he said.
"People here are die-harders."
A highlight of the festival set sail Sunday — the third annual Zappos Regatta of cardboard ships.
The regatta was "awesome," said Tracy Parry, a 56-year-old Las Vegas resident.
"They were so cute," she said of the clever cardboard creations. Many featured elaborate, brightly painted designs, including one modeled after the Titanic.
Parry was one of many who didn't let record rainfall get in the way of a good time.
"Besides the hail and rain, it was great. We still had fun," Parry said. "The weather won't keep us at home. We came no matter what."
Leo Limuaco, 55, participated in the regatta as part of the cast. Part of the fun is watching to see which ships are seaworthy. "We all wonder, 'Are they really going to sink?' "
Contact Raven Jackson at rjackson@reviewjournal.com or 702-383-0381. Follow her on Twitter @ravenmjackson