Dad talks about alleged inappropriate teacher behavior at Brown Academy
Updated May 8, 2017 - 6:57 pm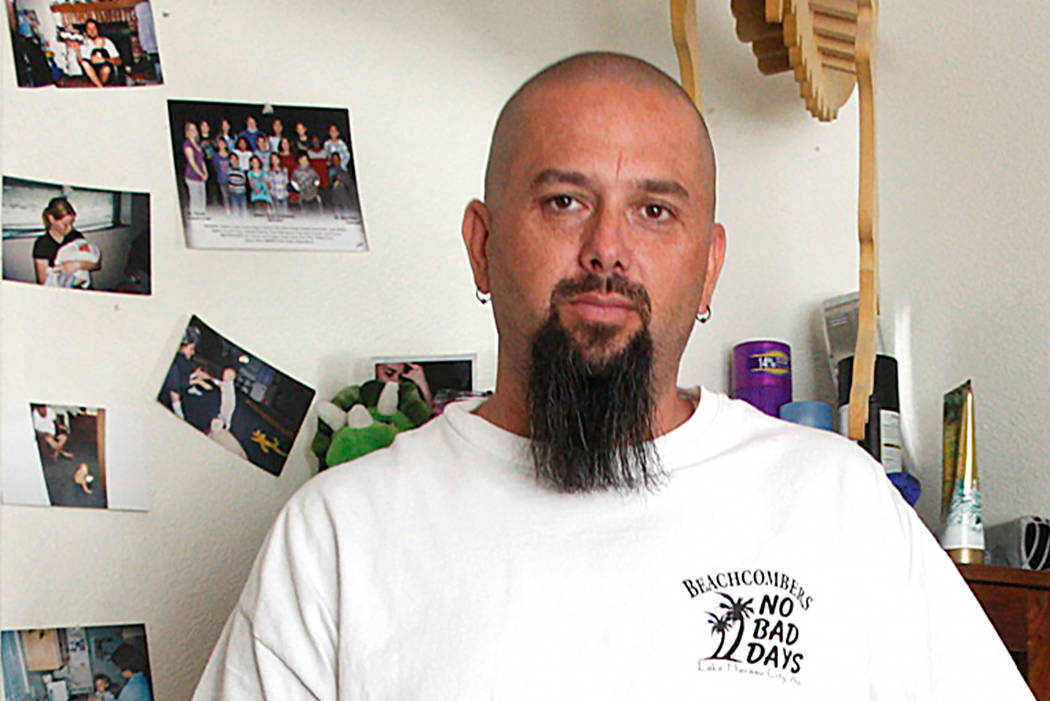 Chad Jensen received a call from his daughter's school Friday, the kind of call that gives every parent nightmares.
It wasn't the first time he had received such news.
Jensen, already enraged that his 13-year-old daughter allegedly had been inappropriately touched by a teacher at Brown Academy, was alerted by Principal Wendy Phelps that a substitute teacher had just been accused of violating his 11-year-old daughter — along with two other girls — in a similar manner.
Phelps "actually told me, 'There was an incident today with your daughter and a couple other kids. They felt uncomfortable,'" Jensen told the Las Vegas Review-Journal.
He then asked the principal what happened. "She said the teacher touched her. I said, 'I'm on my way.'"
Jensen indicated he was so outraged about the incident that "I … went psycho, and they actually did a school lockdown because I was going so crazy on the principal."
Henderson police, who were also contacted by school officials, later confirmed that Brown Academy did go into soft lockdown after Jensen's outburst.
Who could blame him?
Jensen's oldest daughter filed a report at Brown Academy that led to the arrest on March 21 of Jeffrey Schultz, who was charged with three misdemeanor counts of annoyance, molestation of or indecency toward a minor younger than 18.
Jensen said the new incident, involving a substitute teacher at the Henderson school, occurred Friday.
Scott Williams, a Henderson Police Department officer, confirmed Sunday that detectives had been called out to Brown Academy on Friday to investigate reports of inappropriate contact with a minor.
No arrests were made, but a report was taken, Williams said.
Jensen alleges that two other girls also were touched inappropriately by the substitute teacher. Two witnesses, also students, filed police reports, he said.
Jensen said the substitute teacher touched his daughter on her knee "and then went up her leg to her thigh and then squeezed her thigh."
He alleges two other girls were touched, one whose shoulders were rubbed and the other whose rear was touched.
Jensen said Henderson police came to his home and interviewed his daughter Saturday.
School district police did not immediately respond to an after-hours request for comment.
On Monday, a Clark County School District spokeswoman said the teacher was pulled from the pool of available substitutes in the district and that there was an ongoing investigation.
Eleven Clark County School District employees have been arrested on suspicion of inappropriate behavior or sexual misconduct with students since July 2016.
Clark County District Attorney Steve Wolfson said last month that his office was prepared to prosecute school district staffers accused of sexual misconduct with students.
"I think what's important is it doesn't matter whether you are a bus driver, a teacher, a school principal, a coach or any employee within the Clark County School District," Wolfson said at an April 3 press conference. "If you participate in inappropriate behavior, that's when my office steps in."
At the beginning of April, the school district announced it would hold a roundtable discussion on sexual misconduct between staff and students after parents complained that concerns about Schultz were ignored.
Schultz's arrest warrant shows he was the subject of two previous disciplinary investigations after female students said he had made inappropriate comments to them. The first investigation was at Bailey Middle School, and the second was after he had been transferred to Brown Academy.
Contact Max Michor at mmichor@reviewjournal.com or 702-383-0381. Follow @MaxMichor on Twitter. Contact Amelia Pak-Harvey at apak-harvey@reviewjournal.com or 702-383-4630. Follow @AmeliaPakHarvey on Twitter.