Daughter calls dad's fate 'a very bad ending to a good life'
February 9, 2016 - 9:52 pm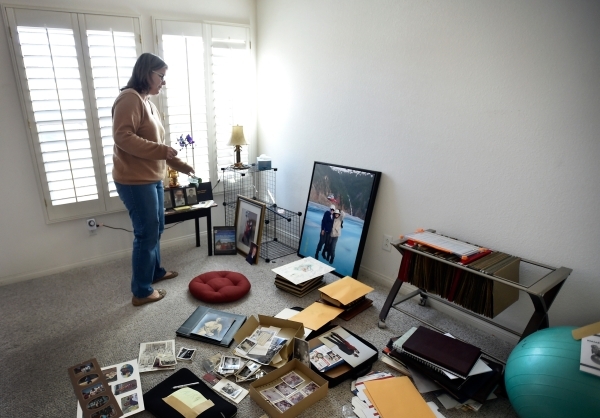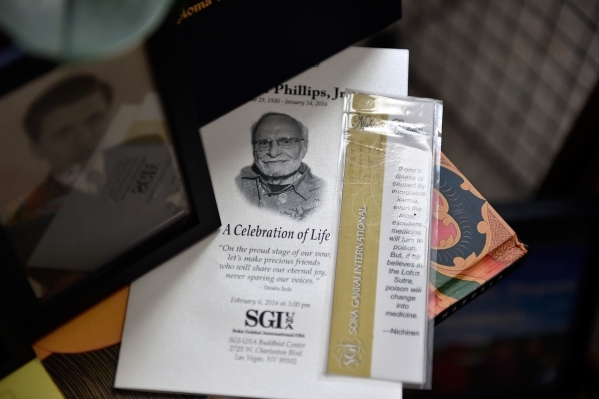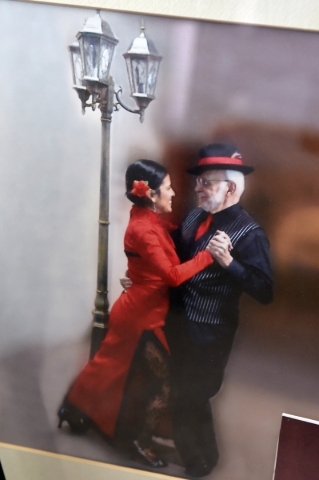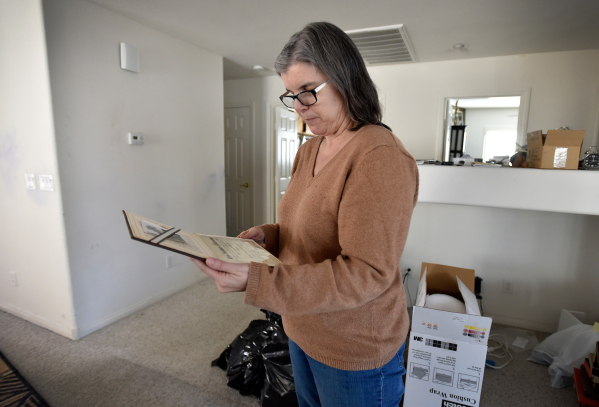 When Laura Demetriades walked into her father's Henderson home two days after he'd been beaten to near death late November, she didn't expect so much blood.
It was smeared on the walls near the kitchen. Drips speckled the living-room-turned-dance-floor her dad, 85, used before the plantar fasciitis set in. More lined the hall leading to his back bedroom, and when she stepped in the doorway, the room exploded in red.
Her dad was on life support at Sunrise Hospital and Medical Center at the time, where he remained for weeks until he died Jan. 14.
The women who police said beat him — Robin Proctor, 19, and Imani Cook, 22 — were arrested the same day Demetriades, 56, walked through the aftermath. They are both still booked in the Clark County Detention Center on attempted murder charges, which are being upgraded to murder, Henderson Police said.
"This was a very bad ending to a good life," Demetriades said.
—
Oliver Phillips was a smart man, his daughter said. He was a retired aerospace engineer who patented a radar to measure the Doppler effect, and his home is scattered with reminders, including awards from NASA and a handwritten note from a B2 pilot that reads "To Ollie, 'Aim High.'"
Demetriades was sifting through it all Tuesday.
He was enrolled at UNLV when he was attacked, pursuing a performing arts degree and acting in plays at retirement homes in his spare time. Demetriades billed him as "UNLV's oldest student," but the school hadn't confirmed by Tuesday night.
He was active too — he hiked often, before the searing pain in his foot stopped him, his daughter said.
At 70, he paddled a kayak for 10 miles in the open ocean. He had two kayaks in his garage the night the women tried to kill him.
—
An arrest report details the beating, which police said was planned in advance. A home surveillance system was turned off. Text messages were exchanged then deleted between Proctor, who knew him, and Cook, who didn't.
Though he lived a colorful life, Phillips was struggling with something in his last two years, Demetriades said. She called it mental illness, but no doctor or lawyer agreed. And neither did he.
She wasn't living in town but still tried to intervene. Yet each time his intelligence or independence was questioned, he was put in the spotlight, so he put on an act, she said.
"It was, 'As long as he's feeding himself and paying his bills, there's nothing we can do,'" she said. "But it wasn't him."
During this decline, he decided to use an escort service for companionship. That's how he met Proctor. He insisted they never had sex, and Proctor said the same in her arrest report. But a few months before the attack, he started helping the young woman and her infant daughter, welcoming them on occasion into his home.
The daughter warned the woman was a stranger, that she could take advantage of him.
"He goes, 'I don't care. I get to dress up, have somebody to go out to dinner with,'" she said. "He says, 'You don't know what it's like to be lonely. Everybody's busy. Nobody has time for me. But (Proctor and the baby) do."
Frustrated and a few states a way, she reminded him Proctor and her baby spent time with him only because he paid them to.
"And he goes, 'I don't care. I have somebody to keep me company, and they make me laugh."
The baby was 5 months old and two doors down the hall the night Phillips's blood was spewed onto the walls.
—
It started with a massage. Proctor laid him down on his bed the night of Nov. 22, the report said, then signaled for Cook to come in. First came the choking, then the beating. Weapons included anything they could get their hands on, like a lamp, which broke in the process.
Demetriades lifted the lamp's twin Tuesday. It was tall, with a heavy base; its sharp corners a pedestal for a small, gold elephant.
At one point, Cook left the bedroom and walked into the room where the baby was. There, fingerprint powder marks where she grabbed three free weights, turned around and walked back into the room to continue the attack.
"That span — that's what makes me mad," Demetriades said. "She got away from the adrenaline. She had time to stop and think. And at no time did you rescue an 85-year-old man that you never met? And for what?"
The report reads "the plan was to kill Oliver and then rob him because he had some money."
When it was over, they loaded the baby into Phillips' 2015 Kia Soul, packed up his television, cellphone, laptop and credit cards — among other things — and drove off.
—
After the attack, Phillips was left to die in the 192 Kings Canyon Court home where he lived alone until the next morning, when Cook decided to call police. She did not initially admit to helping.
She and Proctor were arrested the next day, Nov. 24, and the baby went into Proctor's mother's care, the report said.
Henderson police never formally announced their arrests and did not address the case until asked. After that, police did not provide follow-up information on the case for about a week, citing a busy workweek.
"Officers took both suspects into custody from their North Las Vegas homes without incident," Henderson police spokeswoman Michelle French said Monday.
The women both face a court appearance March 8.
When Phillips died, Henderson's homicide count this year bumped to three. Last year, the city saw four total.
As Demetriades continued to sort through her dad's belongings, she found baby food in his fridge.
"He really thought he was helping them," she said. "He felt safe with them and that's messed up."
Contact Rachel Crosby at rcrosby@reviewjournal.com or at 702-387-5290. Find her on Twitter: @rachelacrosby