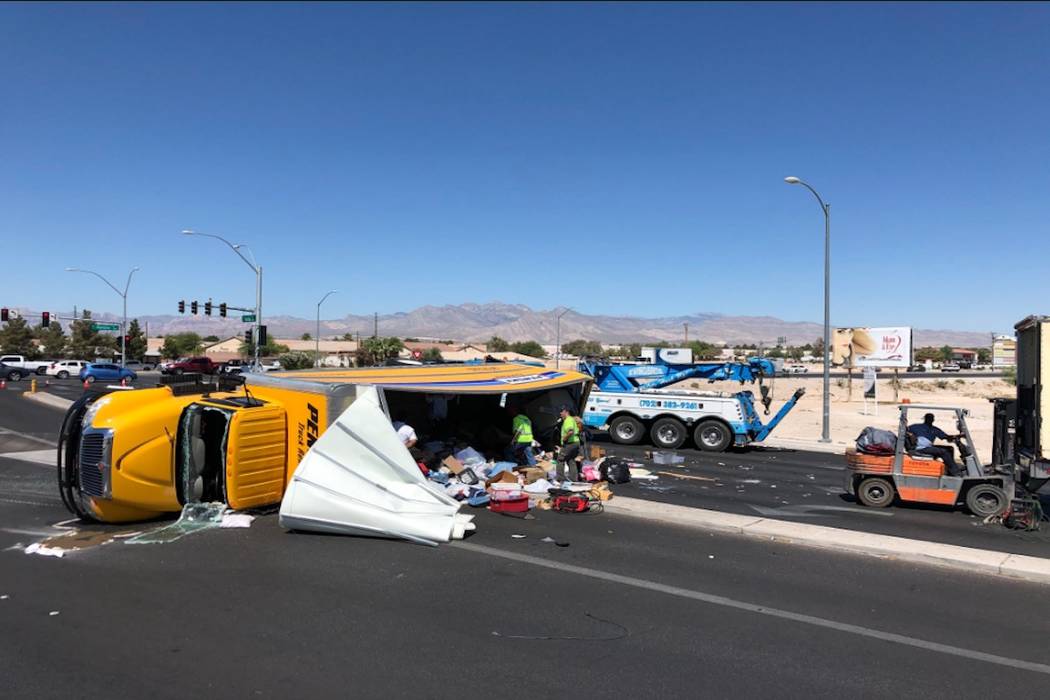 A moving truck crash on Decatur Boulevard near North Las Vegas Airport early Thursday closed the street, according to the Regional Transportation Commission.
Decatur was closed between Cheyenne Avenue and Rancho Drive about 6:30 a.m. By 1:30 p.m., traffic cameras showed Decatur had reopened.
Traffic cameras show an overturned truck in the median, with the truck's contents spilled on the roadway.
North Las Vegas police said the occupants sustained minor injuries and no other vehicles were involved.
North Decatur and Cheyenne Avenue, las vegas, nv