Desert Oasis athlete was cleared to play flag football, father says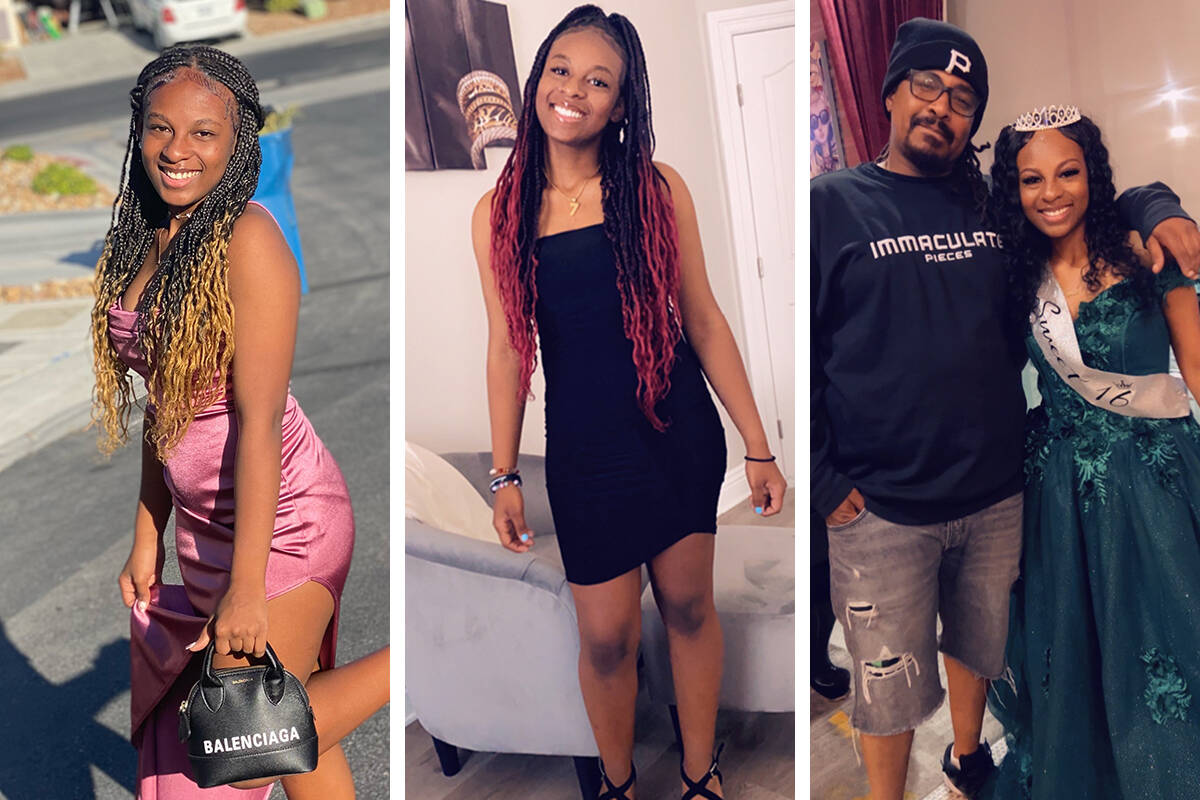 Ever since she was 11, Ashari Hughes had always wanted to play flag football.
Although she had a medical issue, doctors had agreed that the 16-year-old could play the game she called "the love of her life," including during her sophomore season at Desert Oasis High School.
"We let her continue to play with the stipulations that we have to trust her to make the best decision when she's feeling her chest getting tight," her father, Enttroda Hughes, wrote in a message to the Review-Journal Saturday. He did not share details about her medical issue.
Ashari Hughes collapsed after a flag football game at Desert Oasis on Thursday night and died within hours. Her cause and manner of death had not been determined as of Saturday.
"Vibrant, intelligent, beautiful, resilient, and determined are just a few of the words to describe one phenomenal human being who has inspired and impacted so many lives in the 16 years she shared with us," Enttroda Hughes wrote in the message.
His daughter had just finished a game against Valley High School.
The Clark County School District said that student athletes undergo an annual physical before each season and that each student athlete must complete a pre-participation history form.
Ashari Hughes told her parents at age 11 that she wanted to play flag football and played on Centennial High School's junior varsity team her freshman year before moving to Desert Oasis and playing varsity.
"She went from being terrified her first day of practice to not only making the team but dominating the field!" her father wrote, noting she also trained with a separate coach outside of school.
Her parents said she maintained good grades, taking advanced placement classes as a sophomore, and they called her a leader in everything she did.
The family has started an online fundraiser for funeral costs called "Ashari Hughes" on GoFundMe.
Contact Sabrina Schnur at sschnur@reviewjournal.com or 702-383-0278. Follow @sabrina_schnur on Twitter.