Dog flu spreads to Nevada, expected to hit Las Vegas soon
February 19, 2018 - 5:38 pm
Updated February 19, 2018 - 9:42 pm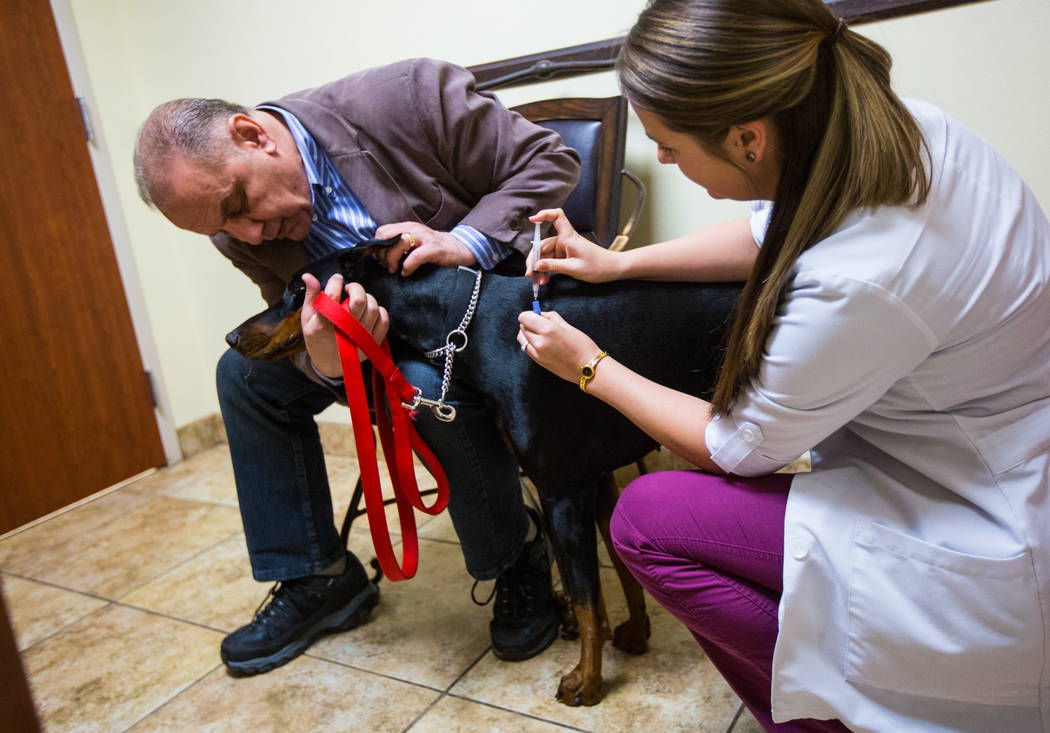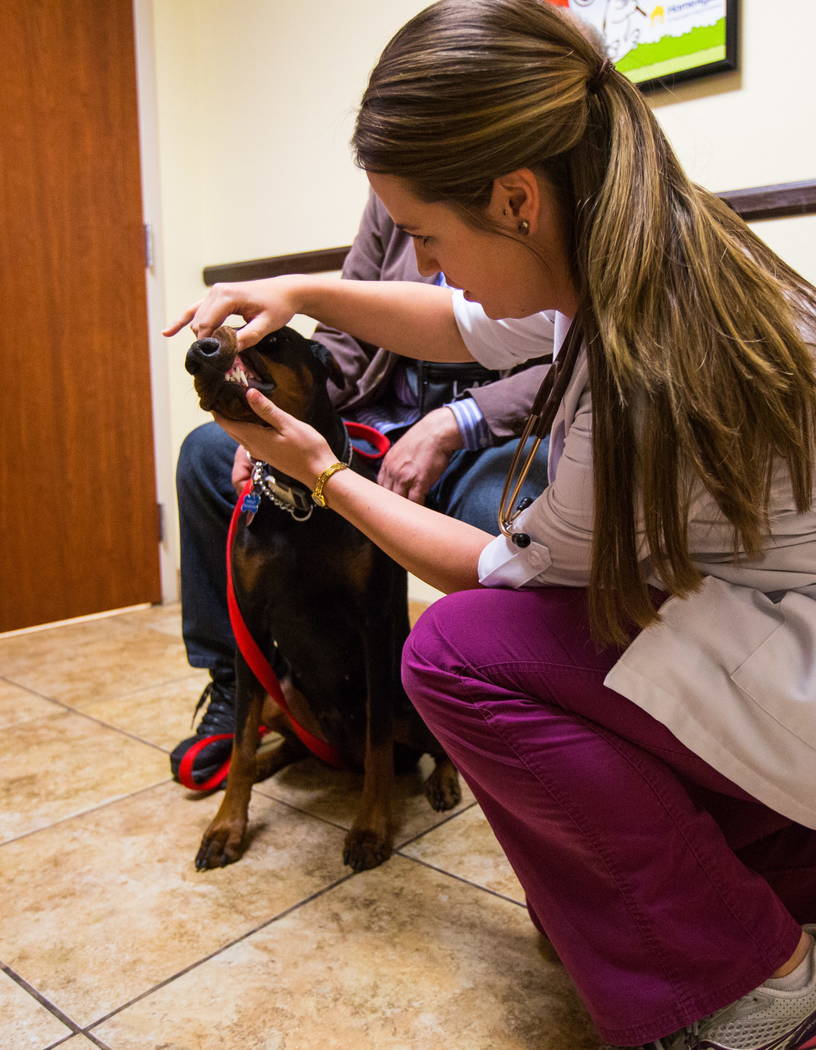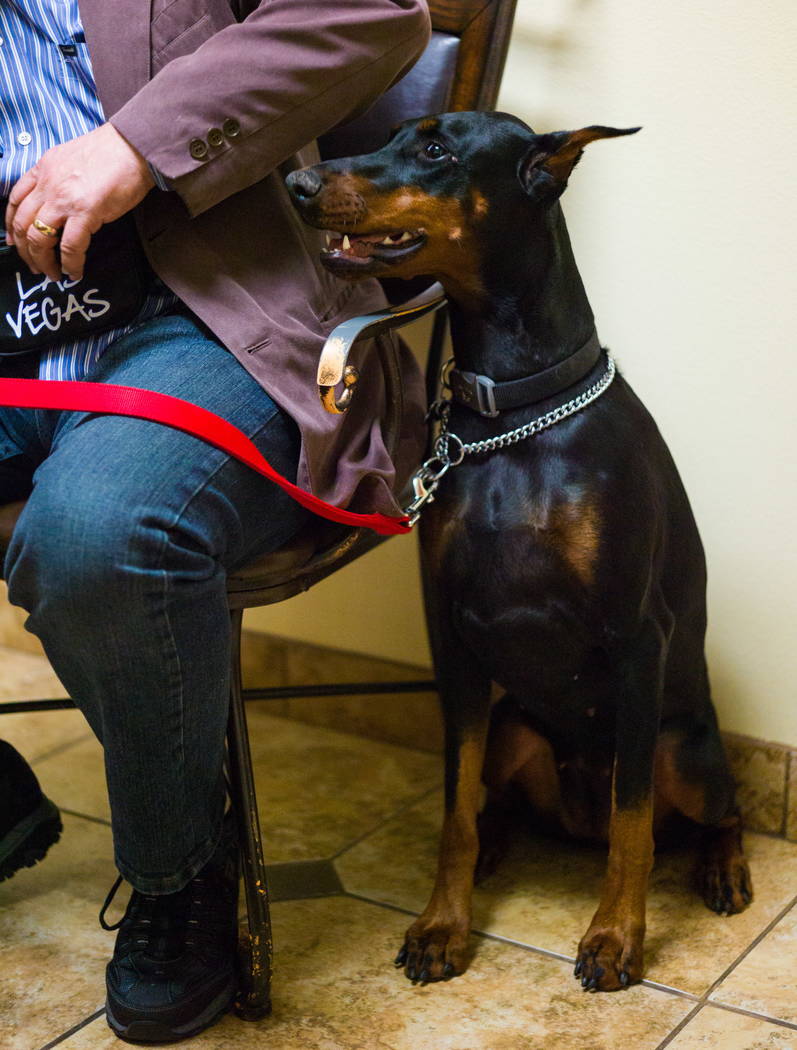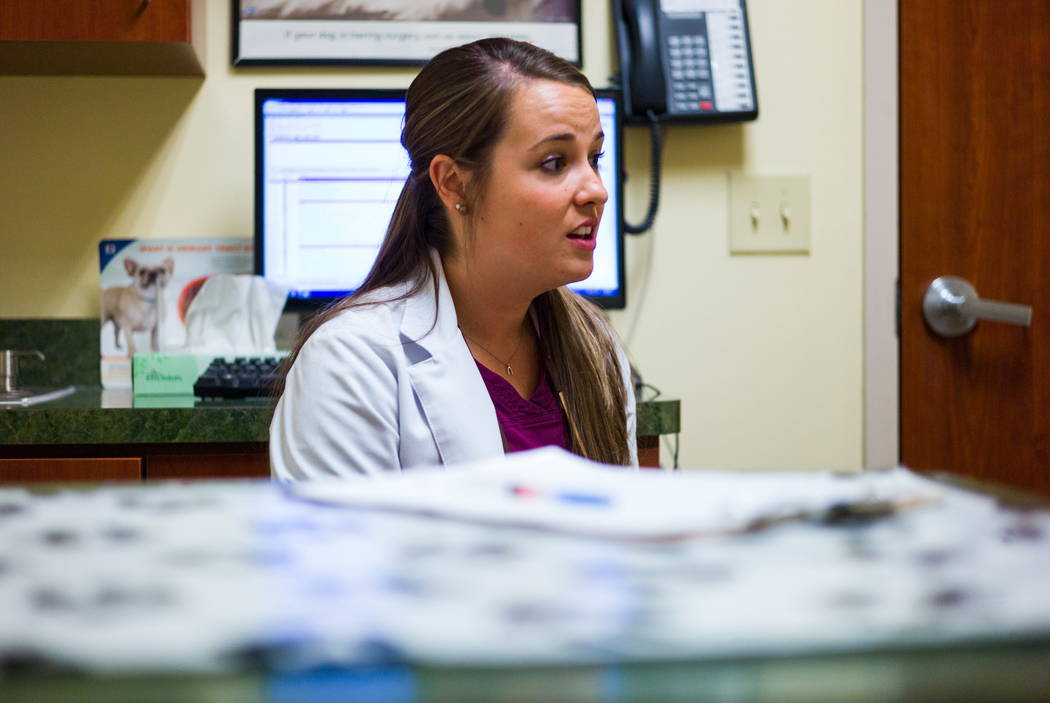 Your pup may need an extra shot to stay healthy this winter, Las Vegas veterinarians say.
A new-to-the-U.S. strain of the canine influenza, H3N2, has been detected in Northern Nevada for the first time, with 52 cases confirmed this month, according to DogFlu.com, an informational site created by pharmaceutical company Merck Animal Health. It joins an older strain, H3N8, that has been present in the state since 2015, also mainly confined to Northern Nevada.
Local veterinarians say they haven't seen either flu strain in Las Vegas yet, but warn it's just a matter of time.
"I was shocked it took so long to get here (to Nevada)," Dr. Travis McDermott, hospital director at Durango Animal Hospital in Las Vegas, said of the new strain. "It's going to be a big deal, I think."
Dr. Debbie White, a veterinarian at Craig Road and Lone Mountain animal hospitals, also predicted the illness will spread here.
"People in Vegas, we kind of think we don't have infectious disease and we live in a bubble," she said. "But that's not the case."
In the past, veterinarians typically only recommended the vaccine for dogs traveling to an area where the flu was present. But this year, many vets are telling pet owners it's better to be safe than sorry.
The symptoms of dog flu resemble those of kennel cough, a highly contagious canine respiratory disease, or even the human infection: coughing, sneezing, fever and lethargy. And like the human flu, dog flu can kill.
"Eight to 10 percent will die from it," McDermott said. "The scary thing about it is that it's extremely contagious," though not to humans.
For dogs boarded at Durango Animal Hospital, the vaccine is mandatory, McDermott said. Dogs who come into close contact with other dogs at locations like parks, kennels or shelters are at higher risk for contracting the virus and also are recommended to be vaccinated.
Infected dogs can transmit the flu for about three weeks — even if they never come down with symptoms — as can a pet owner who interacts with an infected dog and then a healthy one. In addition to direct contact, the virus can also spread through contaminated objects and a cough or sneeze.
"The dogs in Las Vegas are naive, (meaning) they've never seen this virus," White said. "And that means just about every dog that encounters the virus is going to become infected."
As in humans, the vaccine, which protects against both strains, isn't 100 percent effective, though it can dampen symptoms if a dog contracts the flu.
Harley, an energetic 1½-year-old Doberman pinscher, stood perfectly still recently as Dr. Brittney Spurling at the Cheyenne West Animal Hospital administered her flu shot. Veterinarians there have been notifying their clients via email about the concern. That's how Harley's owner, who asked not to be named, heard about the shot.
Spurling said she was particularly worried when colleagues in Reno told her they'd dealt with the Northern Nevada outbreak firsthand and urged dog owners to visit their veterinarian to get the flu vaccine and a booster shot two to four weeks later.
"We're just trying to hope for the best and prepare for the worst," she said.
Contact Jessie Bekker at jbekker@reviewjournal.com or 702-380-4563. Follow @jessiebekks on Twitter.