Dog shot after killing cat in northwest Las Vegas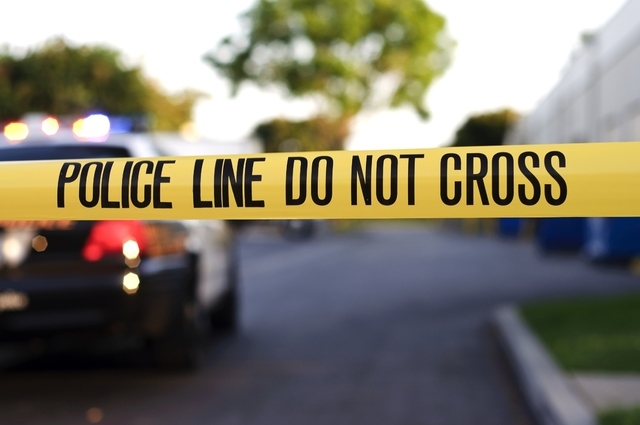 A dog was shot and killed in the northwest valley Sunday afternoon, police said.
Police responded to several calls reporting two pit bulls on the loose at the intersection of Tropical Springs Street and Tropical Cliff Avenue, near North Decatur Boulevard, Metro Lt. Jeff Goodwin said.
When police arrived, they found two dogs they believed were of mixed breed, but did not believe were pit bulls, Goodwin said. They weighed about 80 to 100 pounds, and were not pit bulls, Goodwin said.
One of the two dogs had been shot and killed after an area resident followed the dogs in his car and watched one of the dogs attack and kill a cat in someone's yard. The man continued to follow the dogs until they were no longer in anyone's yard and a blank brick wall was behind them when he discharged his firearm and shot one dog twice, Goodwin said.
The second dog was later contained by officers using a catch pole and taken into custody.
The dogs had no identification chips, and no one has claimed them yet. No arrests have been made, but police are investigating for the discharge of the firearm.
Contact Jessica Terrones at jterrones@reviewjournal.com and 702-383-0391. Find her on Twitter: @JessATerrones