Dog's best friend: TSA handler at Las Vegas airport wins national award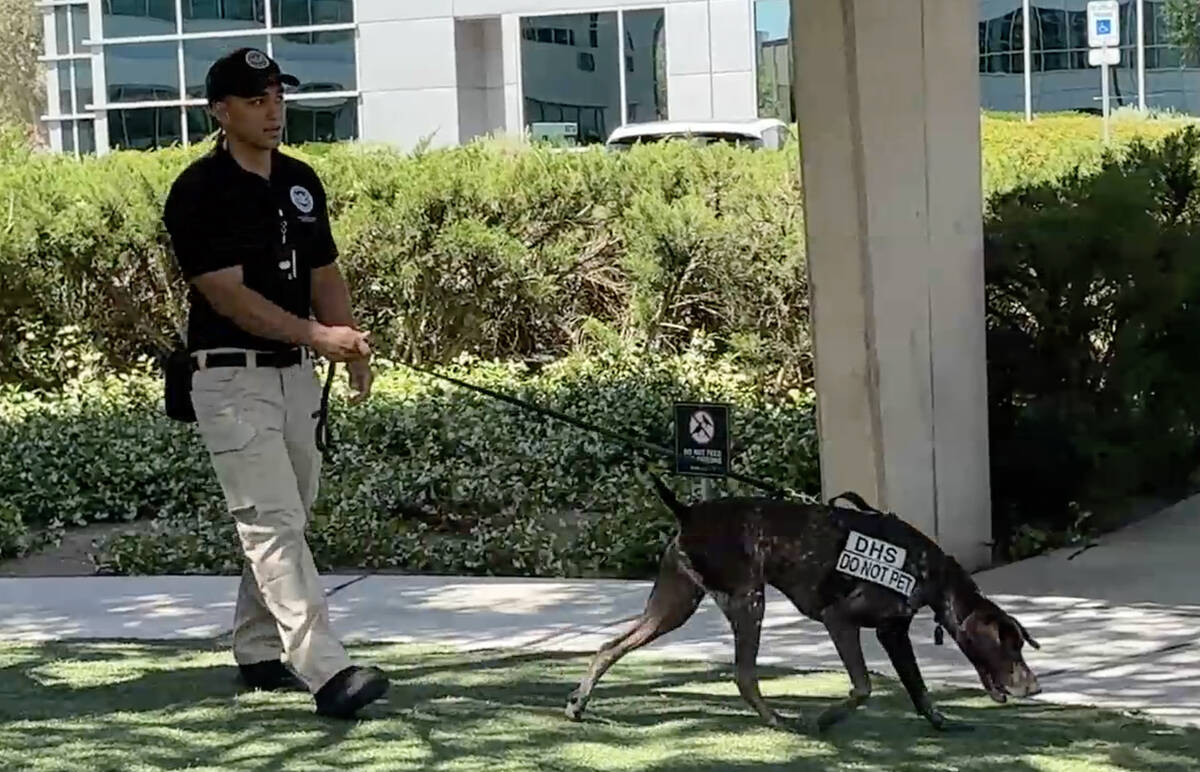 Lots of people at Harry Reid International Airport are working to keep travelers safe, and one of them just received a national honor, with the help of his four-legged colleague.
Koa Purugganan, a canine handler with the Transportation Security Administration who works at the Las Vegas airport, has been named the agency's 2022 National Canine Handler of the Year.
"This is the biggest accomplishment of my career," he said at an event in his honor Tuesday.
Purugganan works at Reid airport with a German shorthaired pointer named Bimbo-Boom, also known as Bubba. "He works really well for me when I show him a lot of affection, so at work, you try to make everything seem like it's fun."
Bubba is trained to detect explosives. He and his handlers help screen passengers at Reid airport.
"TSA has more than 400 canine handlers at airports across the country," said Lorie Dankers, a Nevada spokesperson for the agency. "And to have the number 1 handler here is pretty special."
This is not the first honor for the dog-and-human team in Las Vegas. Alona, a golden retriever who detects explosives at the airport, was voted the TSA's cutest canine in 2021.
Contact Paul Pearson at ppearson@reviewjournal.com. Follow @EditorPaulP on Twitter.