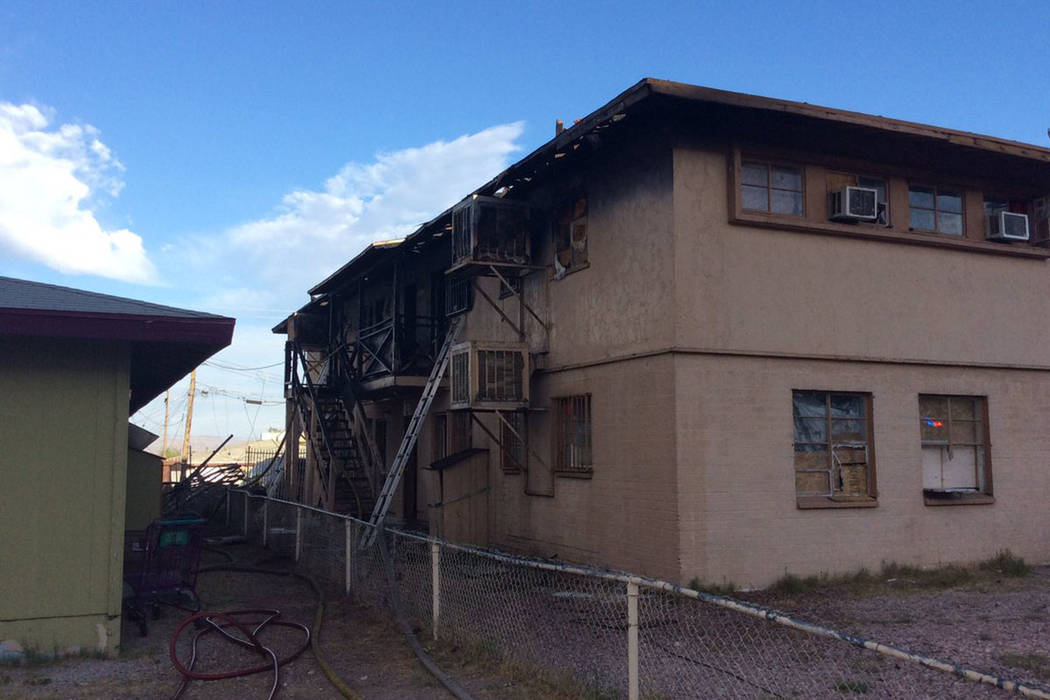 One person was injured and at least 10 people were displaced after an apartment building fire Wednesday evening in downtown Las Vegas.
A two-story, eight-unit apartment building at at 224 N. 13th St., near Stewart Avenue, was heavily involved with fire about 6 p.m., the Las Vegas Fire Department said.
One person was injured when the person hit his or her head while trying to escape from the building. The person was treated at the scene and released, department spokesman Tim Szymanski said.
The cause of the fire is under investigation, and damages have not yet been estimated.
While the department was packing up equipment at about 7 p.m., someone sole a chainsaw from a fire truck.
While putting equipment back on the truck, a by-stander stole a chainsaw off the rig and took off down an alley. Witness is giving info to > pic.twitter.com/pAelRbRVWu

— Las Vegas FireRescue (@LasVegasFD) May 25, 2017
The person took the "special chainsaw used at fires" and started running down an alley, Szymanski said, adding that the tool is worth about $2,000. Las Vegas city marshals are investigating.
Contact Lawren Linehan at llinehan@reviewjournal.com or at 702-383-0381. Follow @lawrenlinehan on Twitter.
224 N. 13th St., Las Vegas, NV