5 rescued from fire at vacant downtown Las Vegas motel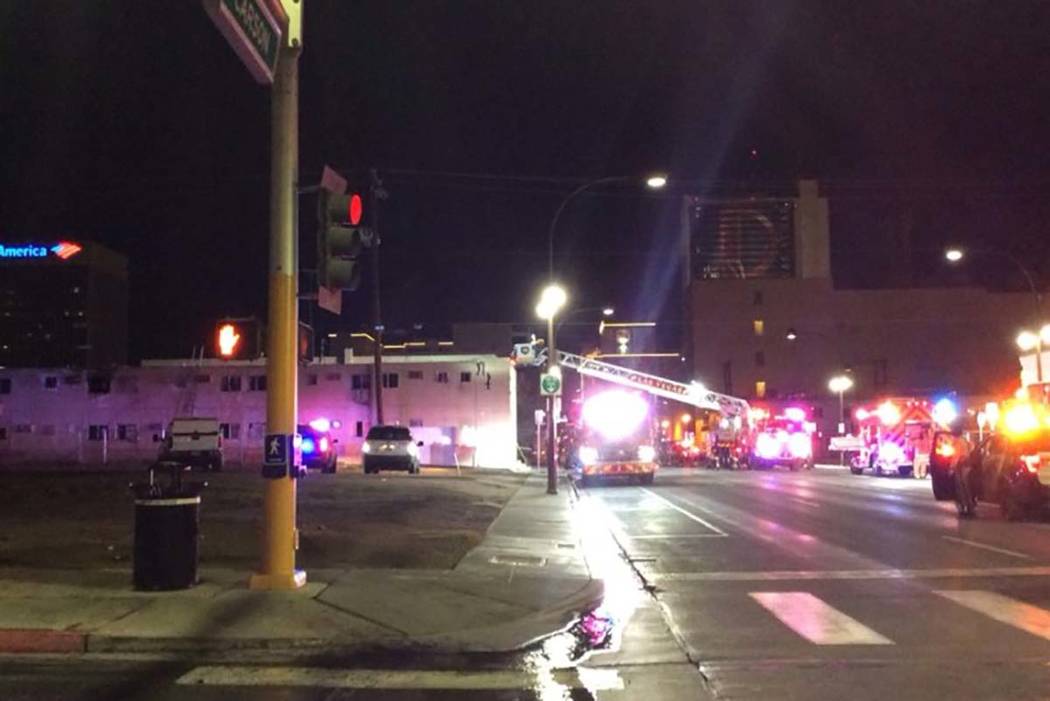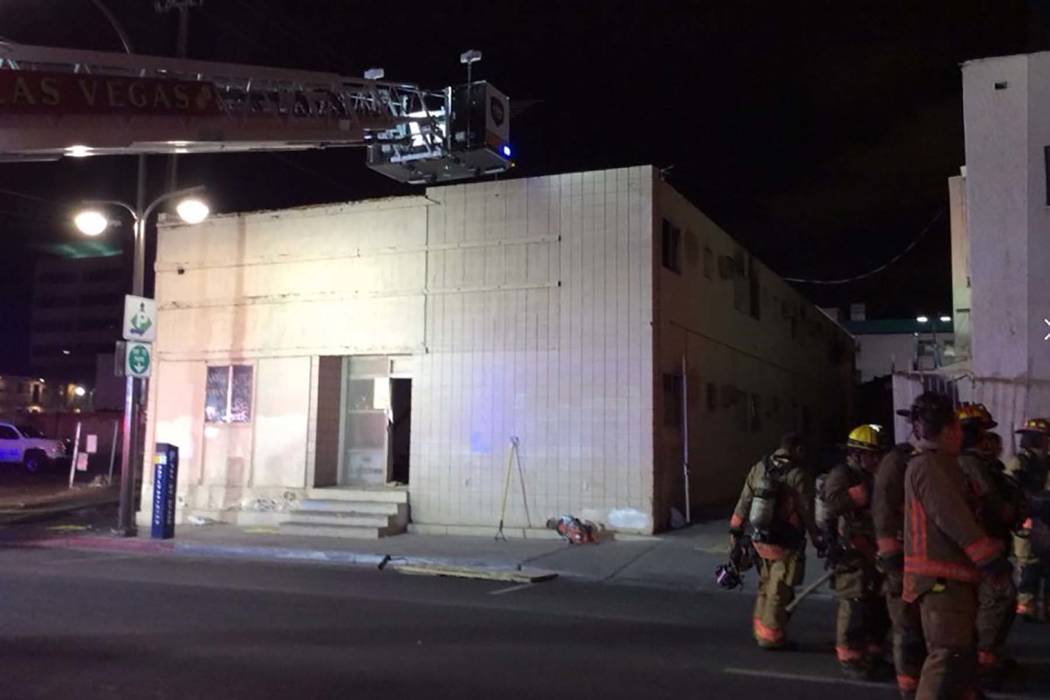 Five people were rescued and one person was hospitalized after a fire at a vacant, downtown Las Vegas hotel early Friday morning.
The Las Vegas Fire Department responded just after 2 a.m. to the fire and heavy smoke coming from the two-story building at 615 E. Carson Ave.
The vacant building did not have utilities connected, the fire department said in a news release.
When they arrived, one person was taken out by ladder from a second-floor window. Two others were taken from the roof of the building. Two other people were rescued, the release said.
One person showed signs of minor smoke inhalation and was taken to the hospital for observation. The others rescued left the scene immediately, the release said.
Fire investigators determined the fire started in a room on the second floor. The cause of the fire is undetermined at this time.
There were no injuries to any of the first responders on the scene.
Review-Journal staff writer Jessica Terrones contributed to this report.