Alpine Motel fire victim died saving others, family says
Updated December 25, 2019 - 6:18 pm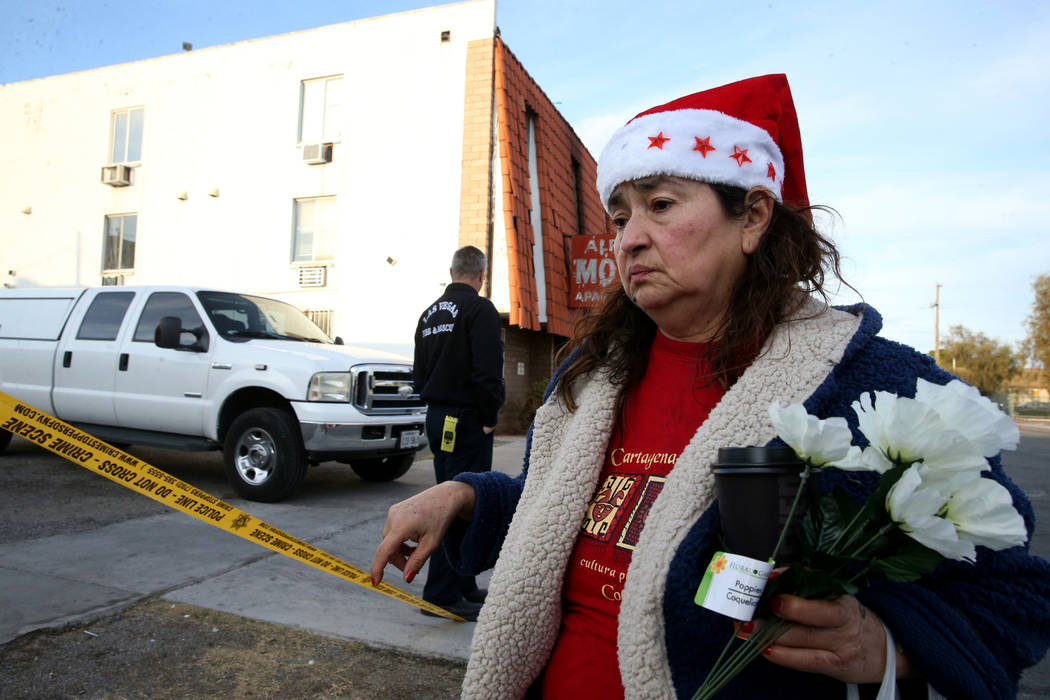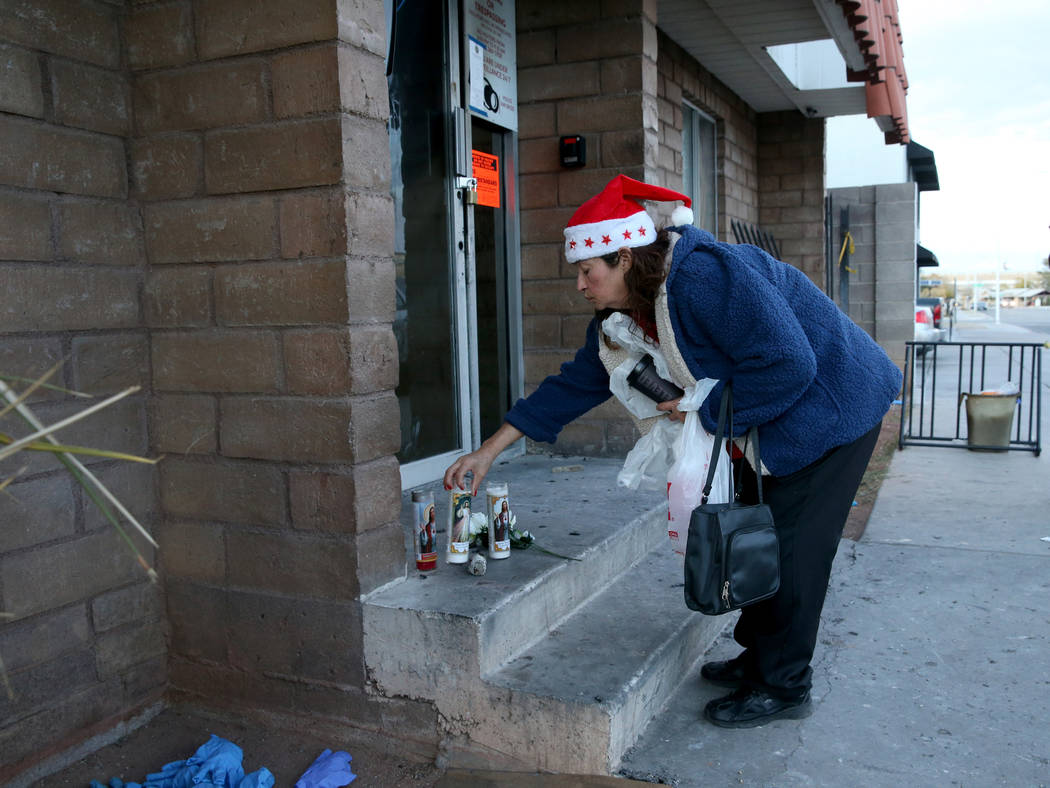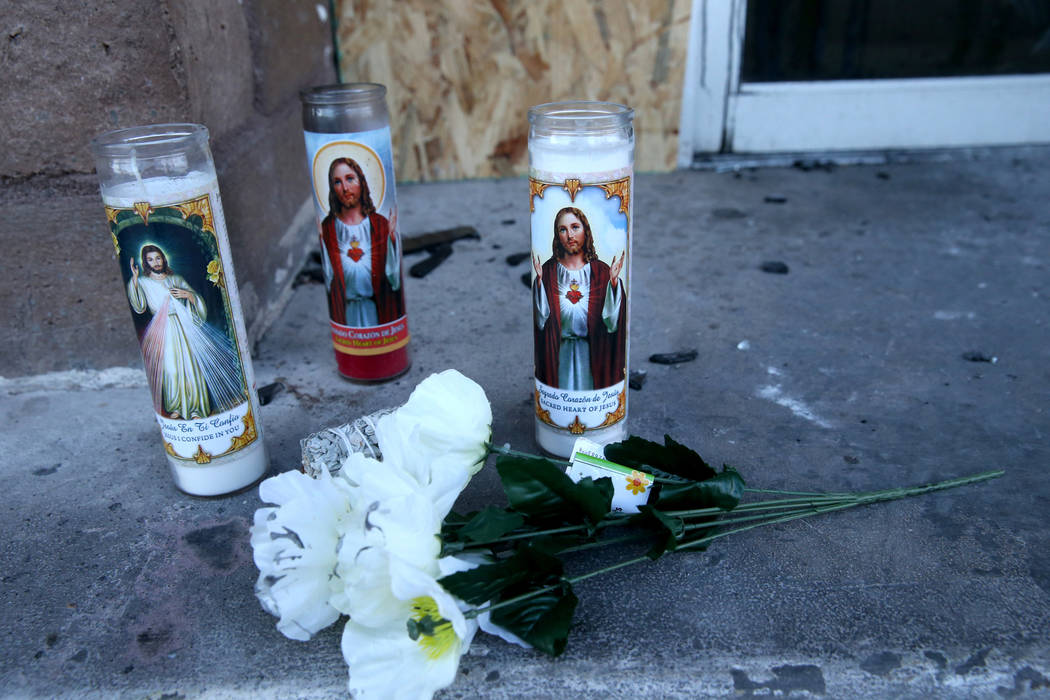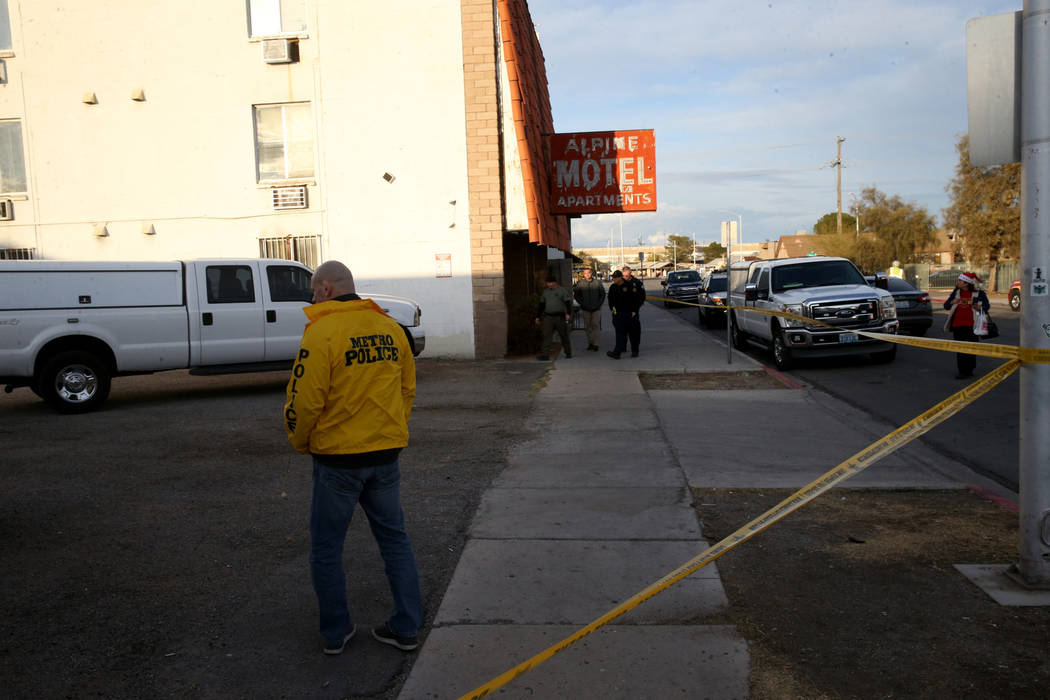 Henry Lawrence Pinc was found on the sidewalk outside the Alpine Motel Apartments, apparently overcome by smoke while trying to help other residents escape Saturday's blaze, his ex-wife said Wednesday.
"It breaks my heart," Brenda Pinc said on the phone from South St. Paul, Minnesota. "He was helping other people."
Pinc, 70, had been living at the downtown Las Vegas apartments for about eight years after moving from Minnesota because of Southern Nevada's warm weather and his affinity for playing poker, she said.
But his daughter, Eva Evgen, said in an email that her father moved to Las Vegas about two decades ago after visiting the city for bowling tournaments.
"He bowled in the ABT (Amateur Bowlers Tour) for as long as I can remember," she wrote.
Pinc was one of six people who died Saturday in the deadliest residential fire in city history.
Tracy Ann Cihal, 57; Francis Lombardo Jr., 72; Cynthia Mikell, 61; Donald Keith Bennett, 63; and Kerry Baclaan, 46, also lost their lives, according to the Clark County coroner's office. Thirteen people were injured, five of them critically.
Firefighters said the fire was likely accidental and caused by a stove used to heat an apartment, but Metro homicide detectives are investigating to determine whether there was criminal misconduct.
City Councilman Cedric Crear, who represents Ward 5, said the building had a history of code enforcement cases but all had been resolved. Las Vegas Fire Marshal Robert Nolan said the department last visited the Alpine in May 2017 for a malfunctioning fire alarm that was fixed.
Escape door locked
Mikell, who used a walker to get around, was unable to escape because the door she was trying to use to exit was bolted shut, according to her family.
And Bennett, a former Marine, was a maintenance employee who braved smoke and flames to knock on residents' doors and alert them of the fire. Several residents credit him with saving their lives.
---
---
Cihal had been working to file a complaint against the property's owner, Adolfo Orozco, in the week before she died, said Scotti Hughes, a friend who considered Cihal a "second mom." Cihal's bathroom had a leak that flooded the main living area. The unit also had no smoke detector and problems with ventilation, Hughes said.
Attempts to contact Orozco and his attorney this week were not successful.
Family for Lombardo could not be located, and a woman in Hawaii who knew Baclaan declined comment.
On Wednesday afternoon, a former Alpine tenant, Blanca Daner, placed flowers and candles at the entrance. Daner was a friend of Baclaan.
A hard worker
Brenda Pinc, who was married to Henry for about a decade in the 1980s, said he knew the Alpine was not a safe place to live.
"He talked about inviting me out but said, 'You can't stay here,'" she said. "It was a rough building, and he knew that."
Pinc apparently had fallen on hard times after running an air freight business in Minnesota and driving taxis. He did not own a car in Las Vegas and biked to a job building cabinets, Brenda Pinc said.
"He was always a hard worker," she said. "We had nice cars and took the kids camping."
Brenda said Henry Pinc's daughter, Evgen, lives in Minnesota. When she talked to Evgen this week, Evgen told her she was having Henry cremated and wants to spread his ashes in one of the Minnesota lakes he took her to when she was young.
"Eva felt bad that she hadn't talked to him in a few weeks," Brenda Pinc said.
Brenda Pinc remembered Henry as a free spirit.
"He always marched to the beat of his own drummer," she said.
Contact Arthur Kane at akane@reviewjournal.com. Follow @ArthurMKane on Twitter.